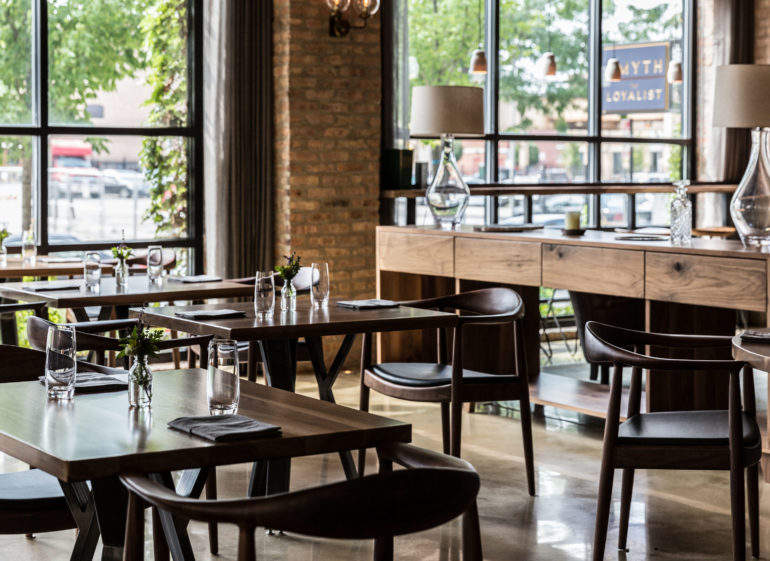 One of the first things you'll notice about Smyth + The Loyalist is the contrast between the restaurant's interior against its exterior. Set within a rather ubiquitous industrial building, the restaurant's interior is a thing of beauty. With hints of Scandinavia, the restaurant is filled with exposed brick walls, dark wooden beams and furnishings and an expansive open kitchen.
Smyth + The Loyalist has a wonderfully relaxed vibe, with a very welcoming feel from the moment you step through the door. Falling back on innovative cooking techniques, the food on offer is suitably modern, with John B Shields and wife Karen Urie Shields working to provide an unconventional menu that takes its influences from across the globe.
For experimental cuisine paired with a beautifully modern interior, look no further than Smyth + The Loyalist.