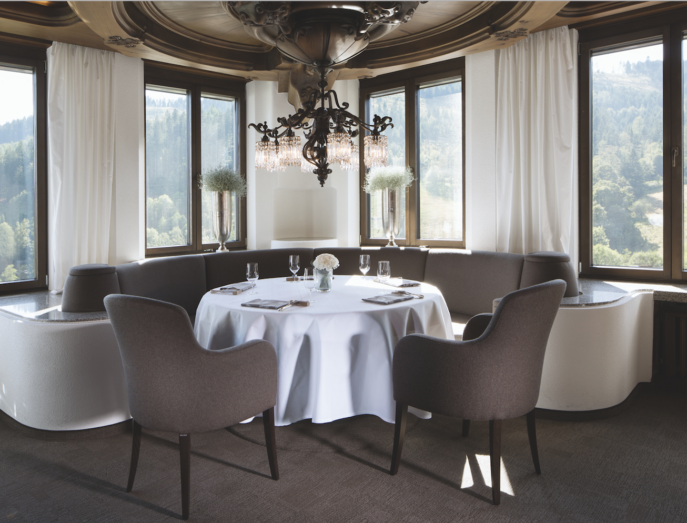 Deep within the hills of Germany's fairytale Black Forest, surrounded by tall fir trees, Head Chef Torsten Michel serves up magical gourmet dishes.
Although predominantly French, Michel's menu shows influences from cuisine the world over, which he executes with his signature precision and finesse.
Using woodland delicacies such as wild berries, deer and quail, the restaurant's grand cuisine continues to receive global commendation year after year.
(Image Credit: Hotel Traube Tonbach)