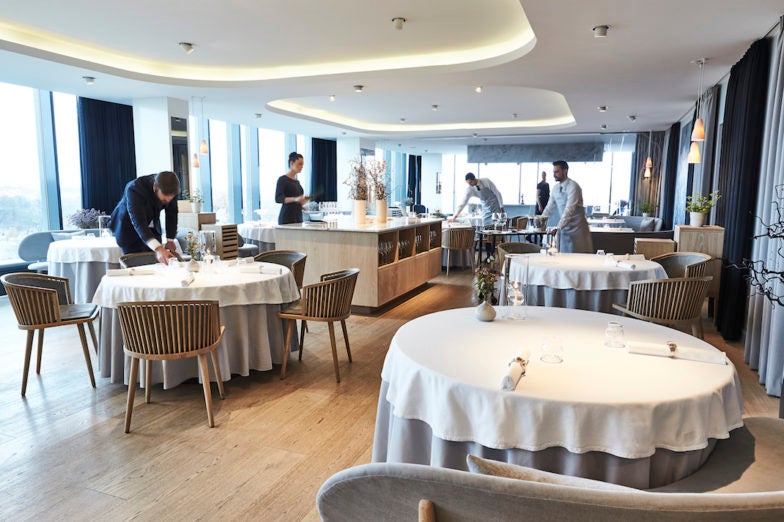 With three Michelin stars to its name, Geranium offers panoramic park views and is unusually suited on the 8th floor of the National Football Stadium.
The location emphasizes Geranium's vision of gastronomic clarity and diversity. Run by Danish born Chef Rasmus Kofoed, Geranium aims to explore the tension between the urbane and the natural through its dishes and its location.
Inspired by a childhood spent in nature and years of dedication in enhancing his technique, Kofoed uses modern techniques and premium organic and biodynamic ingredients to create exquisite, authentic and balanced dishes. Chef Kofoed takes diners on a culinary discovery of his native homeland. His dishes are delicate, classic and a gastronomic feast for all senses, with finely detailed presentation incorporating natural materials.
(Image credit: Claes Bech-Poulsen)