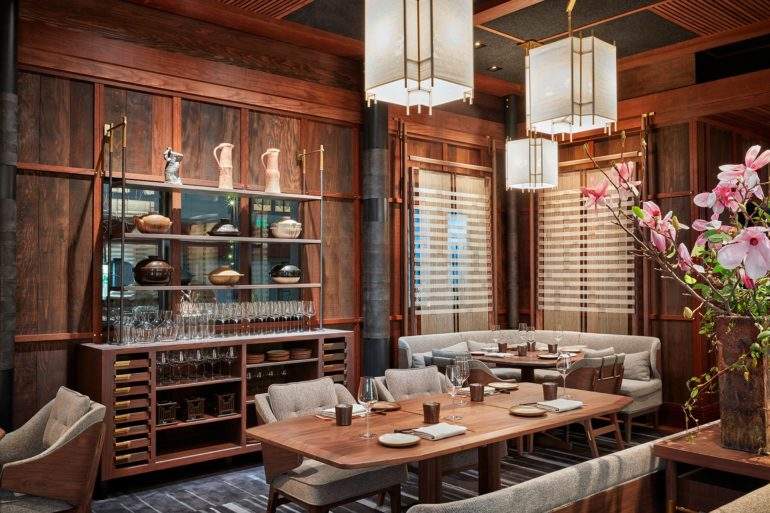 Served by a five-acre farm just out of the city, Single Thread Farm is a dazzling display of refined cooking that changes with the seasons.
Having trained in some of Japan's top kitchens, head chef Kyle Connaughton has developed a skillset unlike any of his contemporaries. Focusing on crafting each dish with the utmost precision, Connaughton's understanding of how to expertly update a dish depending on what is in season is phenomenal. One example is how his foie gras dish can go from being adorned with persimmon coulis and hickory nuts in the fall to Chioggia beets and pear in mid-Winter.
Connaughton's food is perfectly accompanied by the restaurant's warm and welcoming interior, where guests sit down on plush, comfortable seating under warm lighting, giving a sense of wellbeing and relaxation. A feat often undervalued in the restaurant world, and one that Single Thread Farm nails so well.