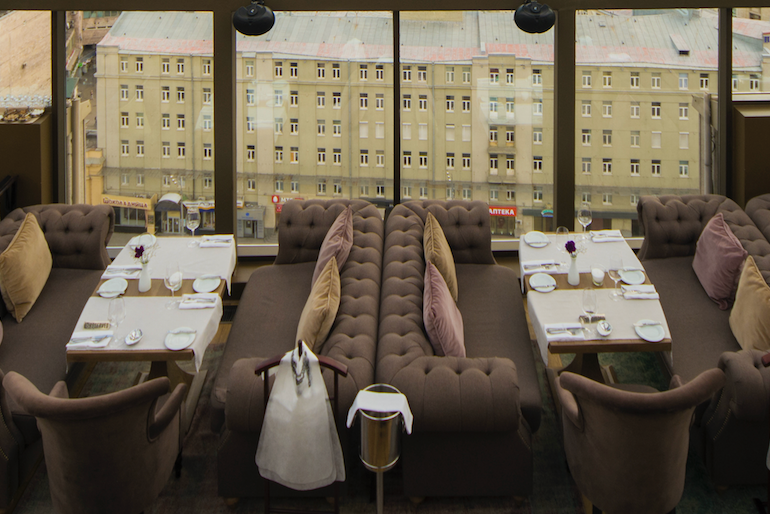 Forget all you know (or think you know) of Russian cuisine: Chef Vladimir Mukhin aims to tell a different story of his country through food; one that celebrates Russia's cooking traditions from the pre-Soviet era.
The restaurant is a peculiar fusion of ancient techniques, modern food and unique performances: The open kitchen allows guests to see Mukhin and his team cooking and plating their meals.
The menu features classic Russian dishes such as borscht, rabbit pâté and kidneys, sterlet soup with milt and black bread. But by using unexpected ingredients (such as cherry tree, birch tree, dandelion and beer) and creative presentations — Mukhin plates his food on anything from seashells to stone slabs — he adds a modern twist to each dish.