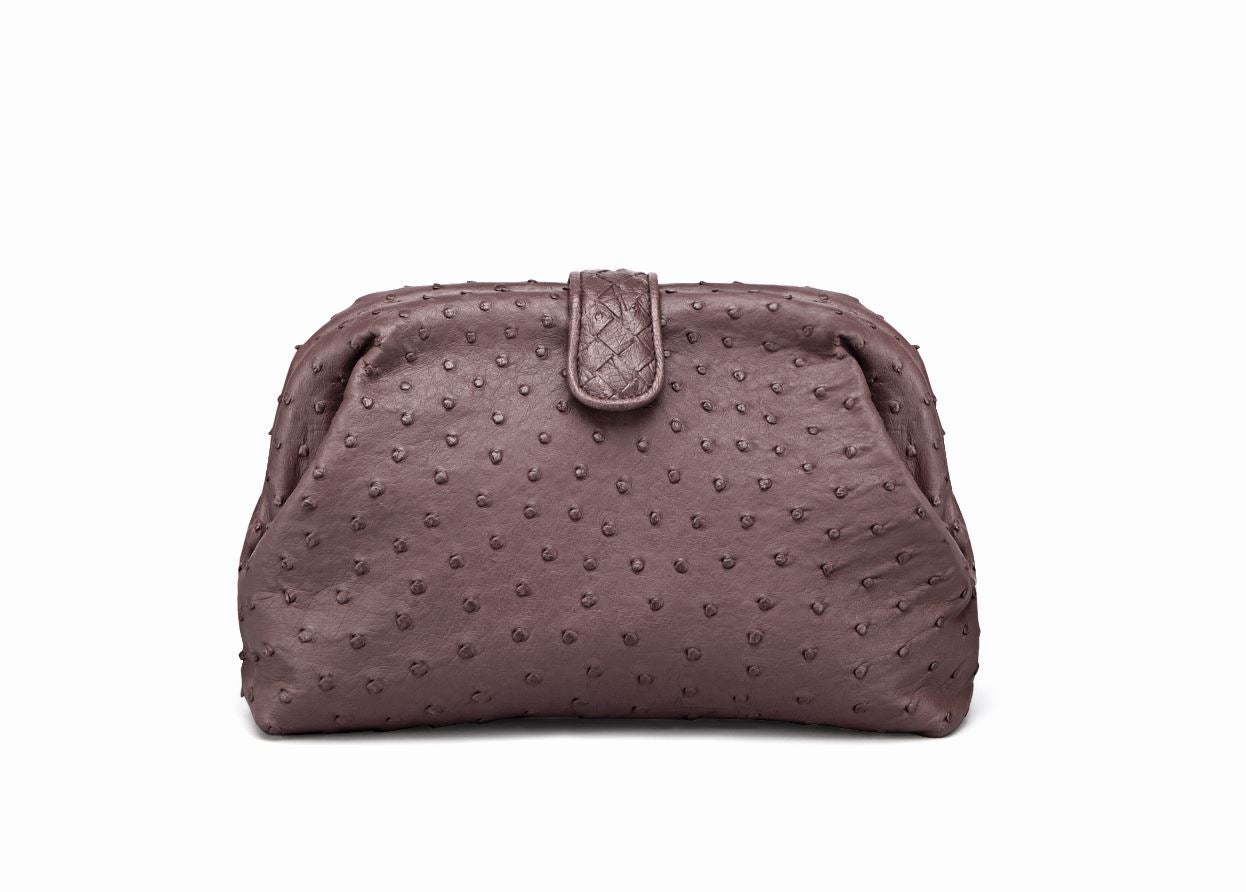 This story originally appeared in the September/October 2017 issue of Elite Traveler.
Add a piece of history to your closet—Bottega Veneta has brought the Lauren 1980 clutch out of the archives.
Lauren Hutton originally carried the bag in American Gigolo, and earlier this year carried the same bag in the house's 50th anniversary show.
For fall, it introduces new colors and materials, including a super glossy crocodile and the pictured ostrich.
$5,500, call +1 800 845 6790 for locations