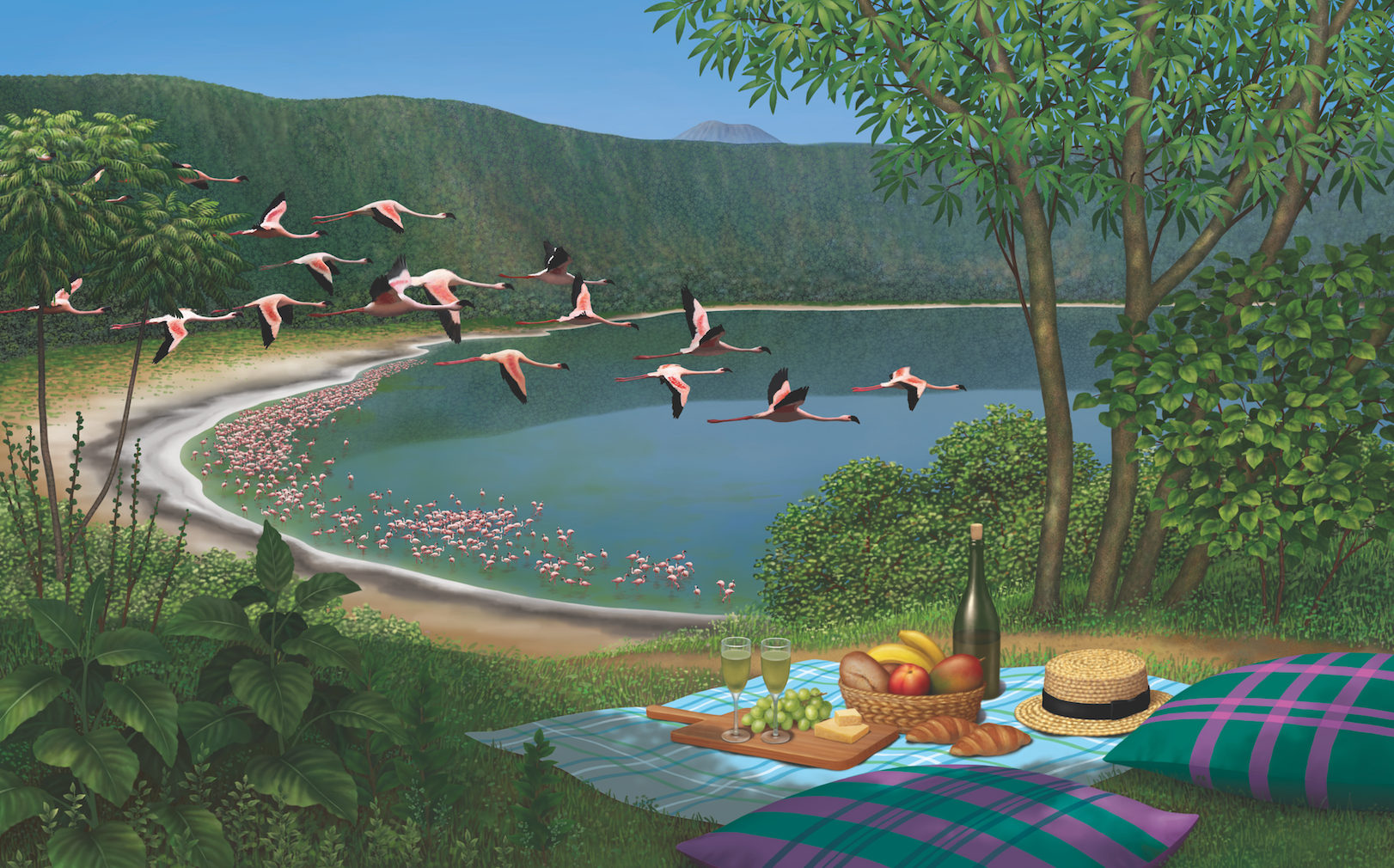 Take a break from game drives during your Tanzanian safari and fly by helicopter to Ol Doinyo Lengai, an enormous active volcano whose lava moves more quickly than a person can run (good thing you've got a chopper on standby), to enjoy the most dangerous glass of champagne you'll likely have in your life on the volcano's rim.
After your exhilarating bubbly at the Mountain of God, head to a more relaxing volcano. Land at Empakaai Crater, where the caldera is filled with a peaceful lake fringed with tropical forests and brimming with wildlife, including flocks of flamingos that inhabit its shallow waters.
With this breathtaking scenery and only the birds as your dining companions, you'll have one of the most serene lunches imaginable.
Price: From $8,200 per person for volcano experience and two-night stay at Highlands Camp in Ngorongoro, Tanzania.
Contact: Nicola Shepherd, founder, n.shepherd@explorationscompany.com, +1 855 216 5040, explorationscompany.com