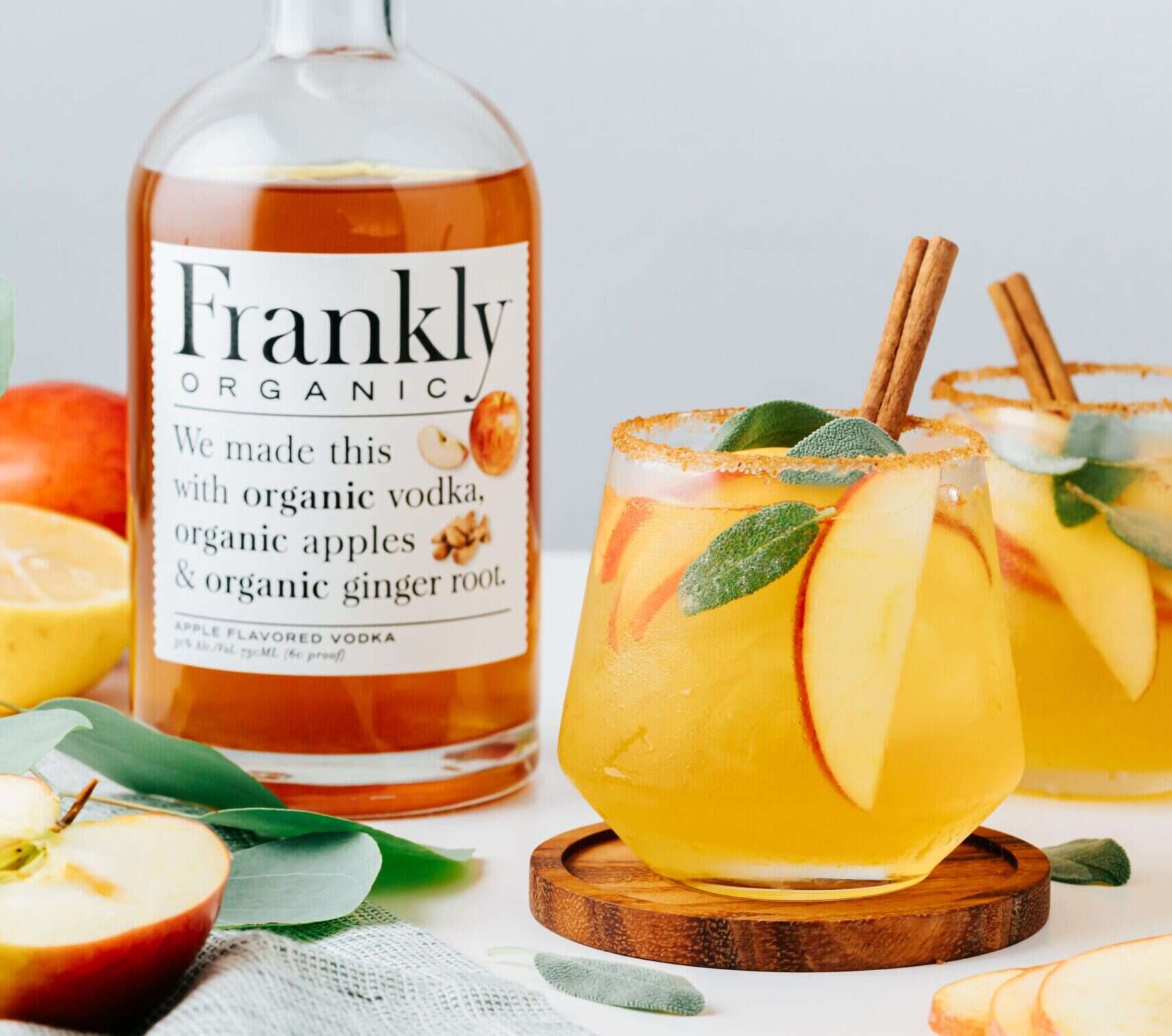 This Cocktail of the Week comes courtesy of Frankly Organic Vodka, an award-winning, 100% organic vodka that is created with fruits, roots and botanicals. 
The vision of wellness enthusiasts and husband-and-wife duo Philip and Kristen Risk, Frankly was born out of the couple's desire to bring wellness and clarity to the spirits industry. They set out to create the first spirit with ingredient transparency and Frankly is the first spirit brand in the world to include ingredients and nutritional content on its label. Inspired by organic superfoods, kombucha and wellness shots, the Risks incorporated these ingredients into the vodka. Turmeric, maca and ginger root all make an appearance. 
[See also: The Best Sipping Tequila Brands in the World]
Ingredients are sourced exclusively from small farmers to support local businesses and protect the environment. Each small batch variety of Frankly Organic Vodka is free from synthetic pesticides and herbicides, and is handcrafted in Austin from USDA-certified sweet corn. 
The company also donates 1% of its revenue to animal welfare organizations through its Frankly Fido Program. This goes to no-kill animal shelters, sanctuaries, and animal cruelty advocacy organizations that are located within each state that the brand distributes.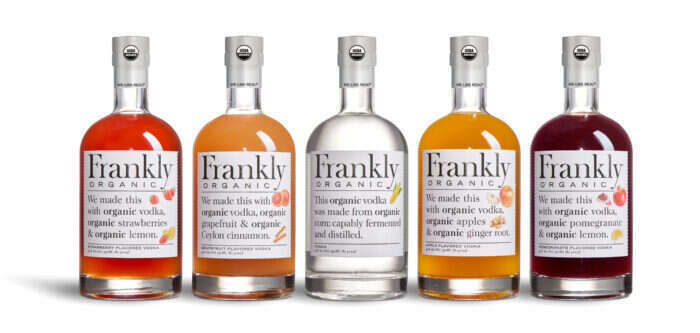 The small-batch varieties are distilled five times and charcoal-filtered to deliver a clean, crisp taste. While the flavors — original, strawberry, pomegranate, grapefruit and apple — are ready-to-sip, they are just as delicious in a cocktail. This recipe uses the apple flavor and combines with gut-loving ginger kombucha. Life is all about balance, after all. 
Ingredients: 1 ½ oz Frankly Organic Apple Vodka 1 ½ tsp sugar ½ tsp cinnamon Lemon wedge 3 oz ginger kombucha ½ oz fresh squeezed lemon juice ½ oz maple syrup
Method: Mix sugar and cinnamon on a plate. Smear rim of the glass with a lemon wedge. Dip rim in the sugar mix. Add ice to the shaker and pour vodka, lemon juice, and maple syrup and shake. Add ice to the glass and pour the liquid. Add apple slices and kombucha. Garnish with sage and cinnamon stick.