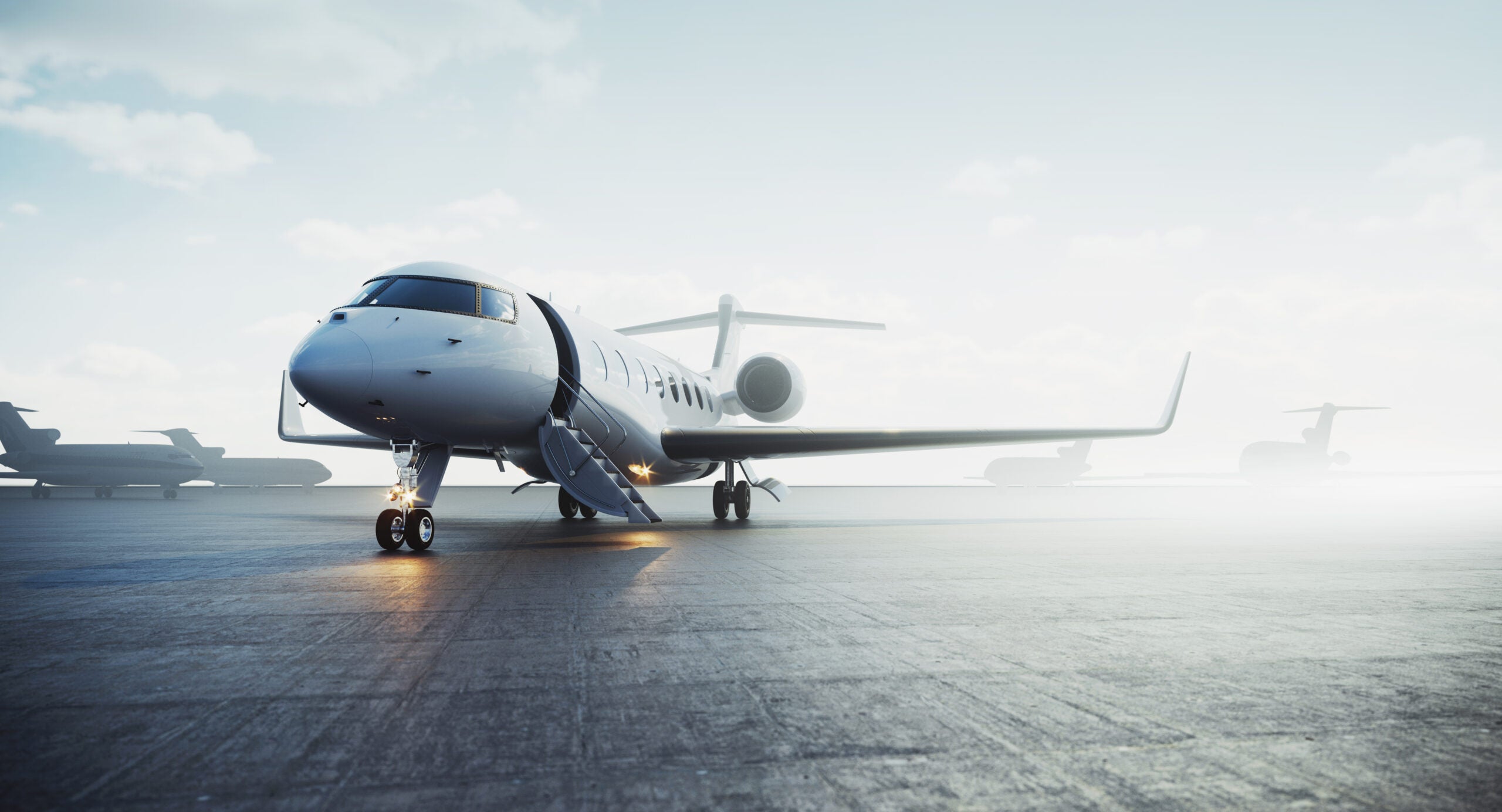 By this time next year, it is hoped Covid-19 no longer poses a threat to society. Vaccines are being developed at an unprecedented rate, and every day brings more innovative ways to lower transmission rates. But even once the threat of the virus has passed, its effects on society will be long-lasting.
We are all far more aware of the risks of contagion, and there are few places that leave you more exposed than a crowded airplane. Private aviation offers a viable alternative as it not only dramatically lowers the number of people you are exposed to, but the ever-changing travel restrictions are largely bypassed with the correct paperwork. However traditionally, the initial cost of entry into this exclusive world is notoriously high. Even those who regularly fly first-class commercially could not justify the initial outlay. Now, at a time when private aviation makes more sense than ever, Aerial Jets has come along and removed the barriers.
The brainchild of Justin Kaminoff and Rudi Slochowski, Aerial Jets is taking direct aim at the first- and business-class passengers who are now seeing the value of flying private. By eliminating those initial costs, the company smooths out what has previously been considered a tempestuous transition.
Pay-as-you-fly is not unheard of in the industry, but what you save financially usually ends up costing you in other ways, mainly in the level of service. That is where Aerial Jets elevates itself above the competition, offering all of the benefits of a fully paid membership on an on-demand service.
"Having a love for private aviation is an understatement; it's more like a way of life," said co-founder and COO Slochowski. "Providing unbeatable service with an exceptional aircraft network allows us to offer pricing rarely seen in the industry.
"We wanted to provide a similar experience to other high-end private jet programs, but without the exorbitant down payment. That is why Aerial Jets was created. We provide a solution for individuals looking to fly privately without sacrificing quality or safety. We're not just another broker, we are the on-demand broker."
The company offers high-level benefits such as world-class, white-glove service and bespoke complimentary catering on every flight. Its booking team is also available 24 hours a day, giving its customers on-demand access to over 6,000 jets on the global charter marketplace.
By utilizing their own industry contacts, Kaminoff and Slochowski also offer direct access to the empty leg market. Hundreds of jets are flying where they need to be with no passengers on board every single day. It is one of the industry's great inefficiencies. By utilizing this untapped resource, Aerial Jets offers its customers last-minute flights for a fraction of the charter cost.
Catching a jet from a small airport may sound a little complex for someone who has never flown privately before. Indeed, sometimes it is not the cost that keeps people from private aviation, but an inherent fear of the unknown. As private flyers themselves, both Kaminoff and Slochowski are well aware of how first-time flyers feel and have set up a bespoke walk-through service to allay their concerns. From the moment your call is answered to touching down on the runway, absolutely everything is taken care of.
"Transitioning from business or first class to private aviation may be a daunting concept," Slochowski continued. "Questions like 'Can I afford to fly private?', 'How do I find the right broker?', 'Can I trust the company?', and 'Is it safe to fly private?'
"These questions all cross the first-time flyer's mind and we understand the fear associated with it. Rest assured, Aerial Jets nurtures each and every individual relationship with extreme care. We will walk you through the process, explain how the experience works and provide you with the best pricing in the industry. You will look back and ask, 'why haven't we tried this before!?'"
Image courtesy of Aerial Jets