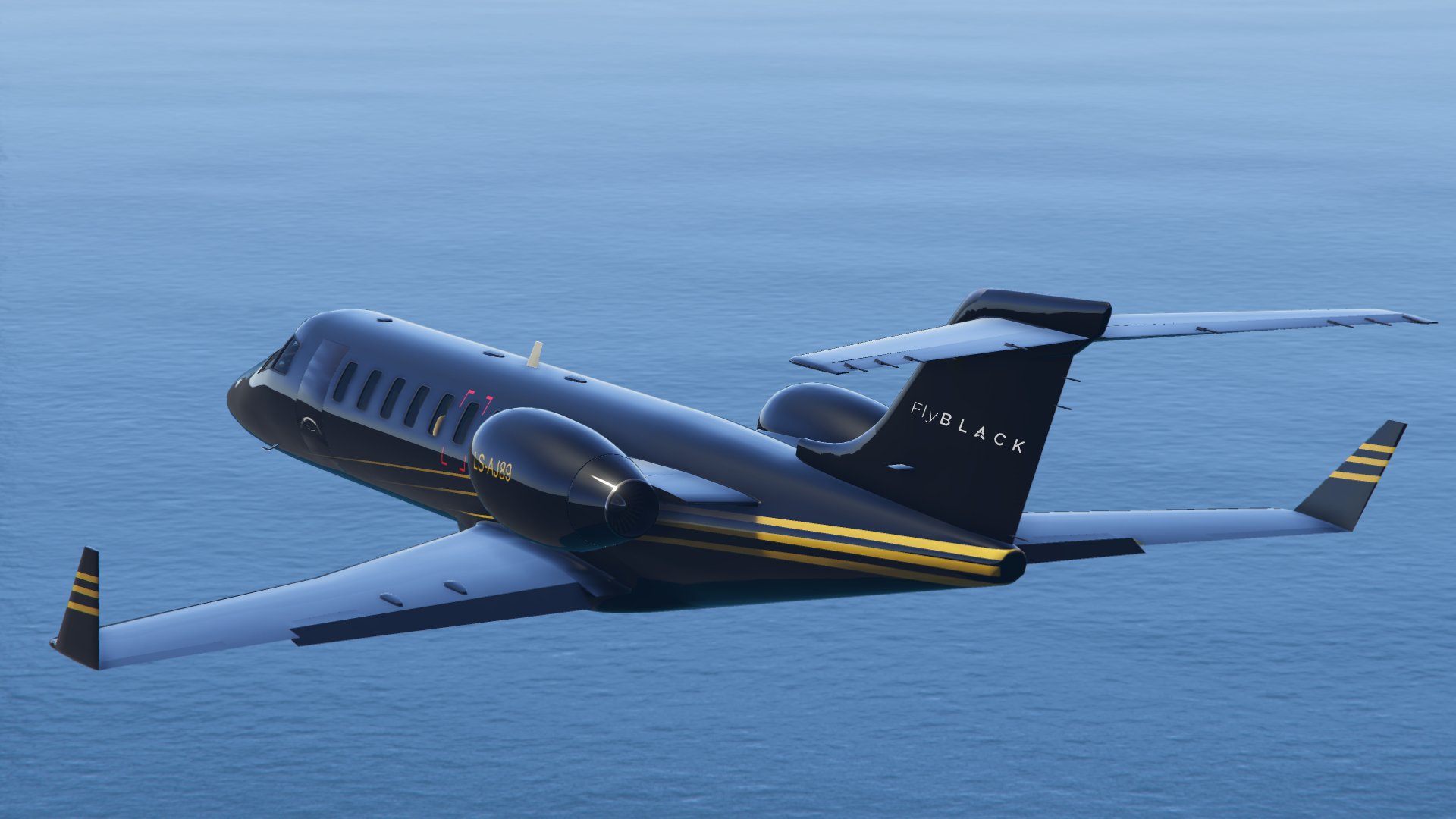 Sami Belbase was already on his way to the top of the private jet industry when Suman Desai walked into his life. The entrepreneur was busy disrupting the private jet industry as CEO of Encore Jets when Desai became his executive assistant. They clicked instantly and soon became best friends before somewhat inevitably falling in love. As their love for one another grew, so did their ambition.
When the time came to move onto his next big idea, Belbase took a leap of faith in both his professional and personal life, exiting the company he had helped to build and proposing to Desai on his way out. She said yes and they celebrated with a globetrotting adventure around the world.
When they returned, it was time to get down to work. With Belbase as CEO and Desai as President, they set about creating a private aviation company in the mold of Uber by using a fresh, technologically driven approach. FlyBLACK was born. "When I launched FlyBLACK, she was the perfect fit to be my business partner as she was my right arm," says Belbase. "Now I couldn't run the company without her."
Together, they have already begun to change the way private aviation operates. FlyBLACK feeds off the industry's inefficiencies by consolidating thousands of idle jets around the world into one innovative digital platform. The innovative model means the company quickly grew a fleet of over 3,000 jets across the globe. It allows private jet operators to sell charter flights on idle aircraft and empty legs in real-time directly to FlyBLACK members.
The approach is transformative, dramatically simplifying the booking process and lowering the costs for operators and flyers. "We are aiming to make flying private more accessible, more affordable and more enjoyable than ever before," says Belbase.
Such a model could not come at a better time for the industry, which has experienced a boom in interest as a result of the Covid-19 pandemic. Flyers who were once happy to travel on commercial business- or first-class are now ready to go the extra mile for added privacy and reliability. "We've seen a noticeable spike in demand as the impacts of the coronavirus grow," Belbase said in a recent interview. "It's like nothing we've ever seen, and we're working hard to accommodate the needs of travelers, many who are new to the charter jet market."
FlyBLACK's large fleet and easy-to-use platform make it attractive for this new wave of private flyers, who will be looking for familiarity, flexibility and most importantly, value for money. The company's Lifestyle Membership is a pure pay-as-you-go program with no up-front cost. Members still benefit from a 24-hour guarantee on aircraft on peak days, perks like complimentary catering on board, and partial access to the company's coveted JetDeals.
Although the first and most important mission is to streamline the booking process, the long-term plan is to build a loyal tribe within the FlyBLACK brand. Many first-time flyers will arrive as Lifestyle Members, but a lucky few will be invited to become Elite Members. For just $2,500 per year, this strictly-limited level of membership unlocks the FlyBLACK way of life.
Elite Members gain access to state-of-the-art jets, receive better JetDeals, and are invited to exclusive member-only events. For now, Elite Membership is only available to select individuals. Its long waitlist is a testament to how well the FlyBLACK model is resonating with customers.
Belbase puts much of the company's early success down to his partnership with Desai, who is one of the first women to have a leadership role in a retail-level private jet company. He says: "She's my life partner and business partner. It's almost a dangerous combination that I would never have imagined would work, especially in the context of business, but it does. And it's magic."