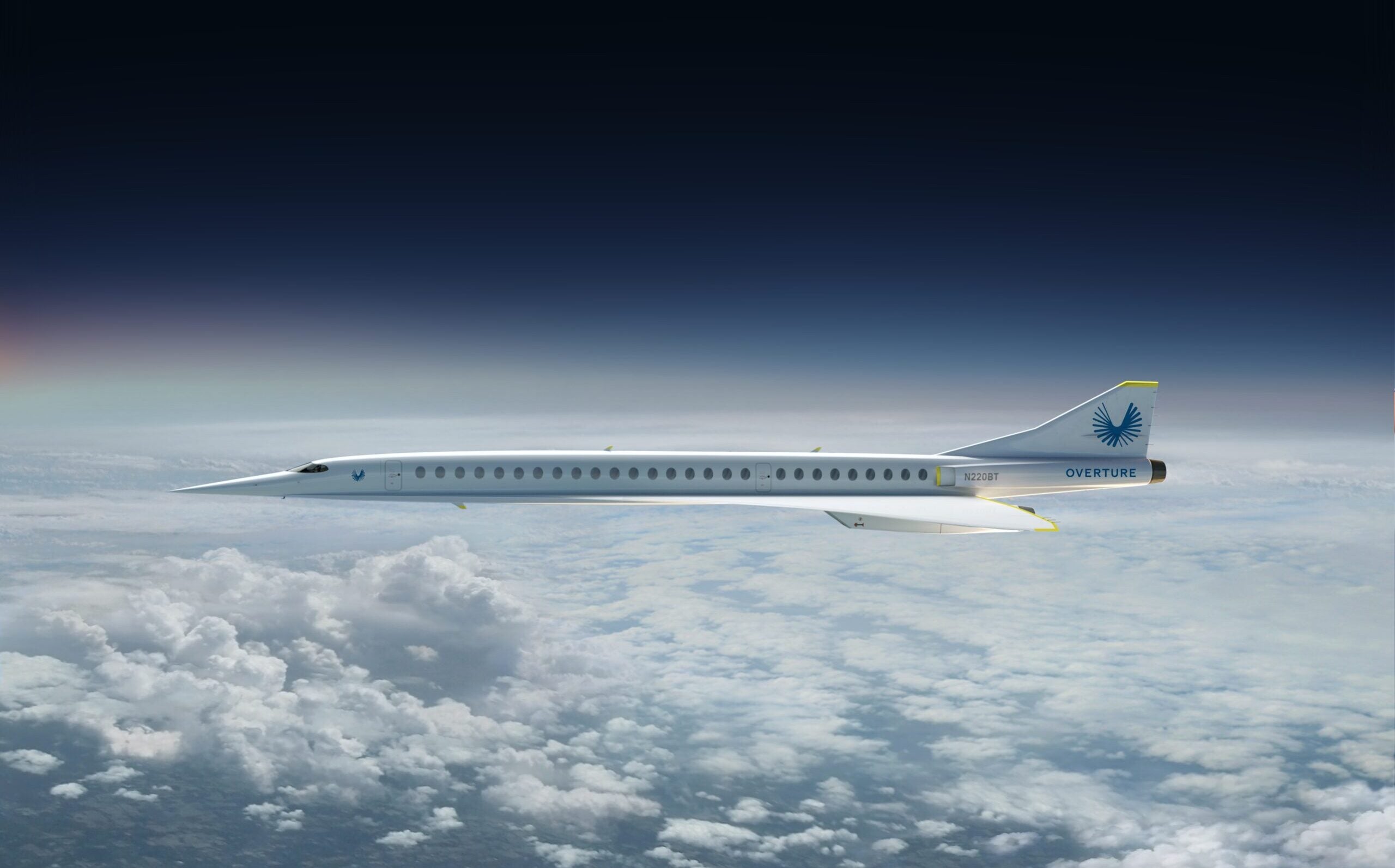 Boom, an aptly named startup aerospace company, is striving to herald a new era of flying — through supersonic travel.
It is building a commercial airliner set to be the fastest ever created, and the most efficient supersonic jet in history. Boom's goal is to make supersonic travel accessible, something that is perhaps more sought-after now than ever.
The aircraft, called Overture, will have a long-range cruising altitude of 60,000 ft and a Mach 2.2 speed (twice the speed of sound). The all-business-class interior will seat up to 55 passengers, with two single rows. The aircraft will use sustainable, alternative fuel sources that can reduce carbon footprint by around 80 percent, and is in line with the UN's Corsia framework (meaning that all growth in international aviation emissions will be offset).
Overture will only fly at supersonic speeds over oceans, so those on the ground aren't exposed to sonic booms, and it has been designed with noise-reducing technologies for takeoff and landing — it will be no louder than a standard commercial aircraft.
In comparison, 21 of the first 35 Concorde flights from Heathrow, London exceeded noise limits, according to the Working Group on Noise from Air Traffic. Boom is near completion on a scale demonstrator plane that is one third of Overture's planned size.
The demonstrator model is called XB-1 and has an advanced thermally stable carbon-composite airframe — lighter than aluminum, this structure maximizes fuel efficiency. XB-1's test program is set to be fully carbon neutral through sustainable fuels and carbon offsetting. With pre orders from Virgin Group and Japan Airlines, supersonic travel could be coming to a runway near you in the future.