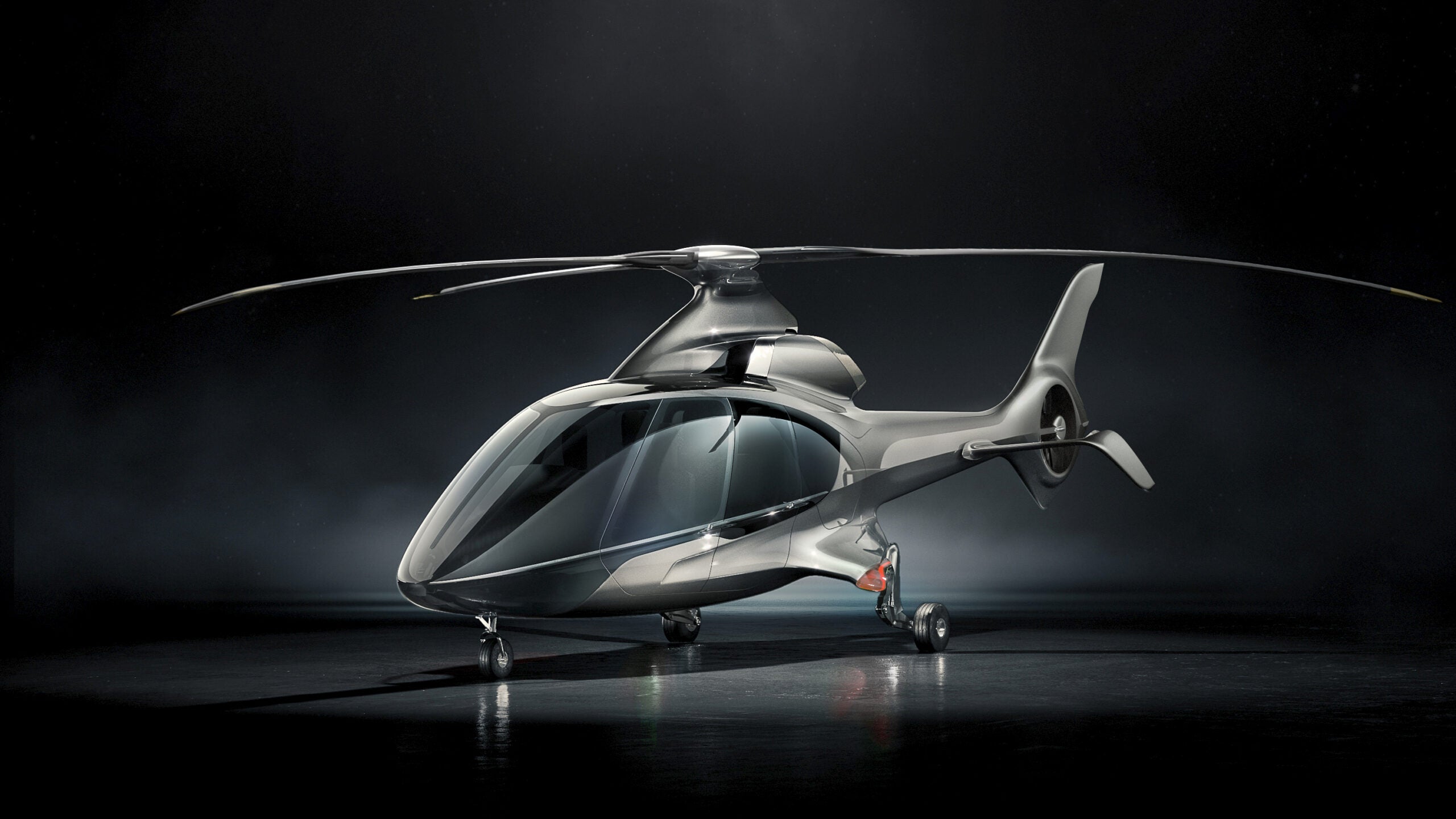 Hill Helicopters has unveiled a radical new helicopter concept that it claims will revolutionize the industry. The HX50 helicopter promises to set new boundaries in safety, performance, comfort and elegance.
The five-seat, turbine-powered, 500-horsepower rotorcraft has been designed from the ground up by a team of highly-skilled engineers led by renowned aeronautics expert Dr. Jason Hill. It fuses state-of-the-art performance with ultra-modern design to bring science fiction into reality.
The HX50 helicopter is currently in the advanced design phase, with three prototypes scheduled to begin flight testing in 2022. The final design is expected to reach cruising speeds of around 140kts at up to 10,000 feet altitude. The first commercial deliveries are anticipated to take place in 2023.
"The helicopter industry has long awaited an Elon Musk-style disruption that redefines the modern helicopter. The wait is over," said Hill, founder and CEO of Hill Helicopters.
"The only way to create something that is truly groundbreaking is to design from the ground up, giving equal focus to aerospace design, performance, and safety as well as to the artistic and experiential aspects, including comfort, ergonomics, intuitive technology, and luxury. The HX50 brings all of this together to deliver a truly unique aircraft and experience."
With over two decades of experience as a pilot, Dr. Hill was well placed to know exactly what was required in a luxury helicopter. He founded Hill Helicopters with the sole aim of designing an aircraft that blends the latest safety and efficient performance technology with a truly luxurious and high-tech experience. Luxury helicopters have certainly come to the fore recently with Aston Martin recently revealing its own special design in conjunction with Airbus.
HX50 Helicopter – The key facts
Gross Weight: 3,630 lbs
Empty Weight: 1,870 lbs
Payload: 1,760 lbs
Cargo: 200 lbs
Fuel: 700 lbs
Length: 32 feet
Width: 5 feet
SHP: 500 HP
T/O Power: 440 HP
Continuous Power: 400 HP
Max Cruise Speed: 140 kts (at max gross weight up to 10,000 feet)
Fuel Burn: 35 gph at 140 kts; 22 gph at 110 kts
Capacity: 5 people, including pilot