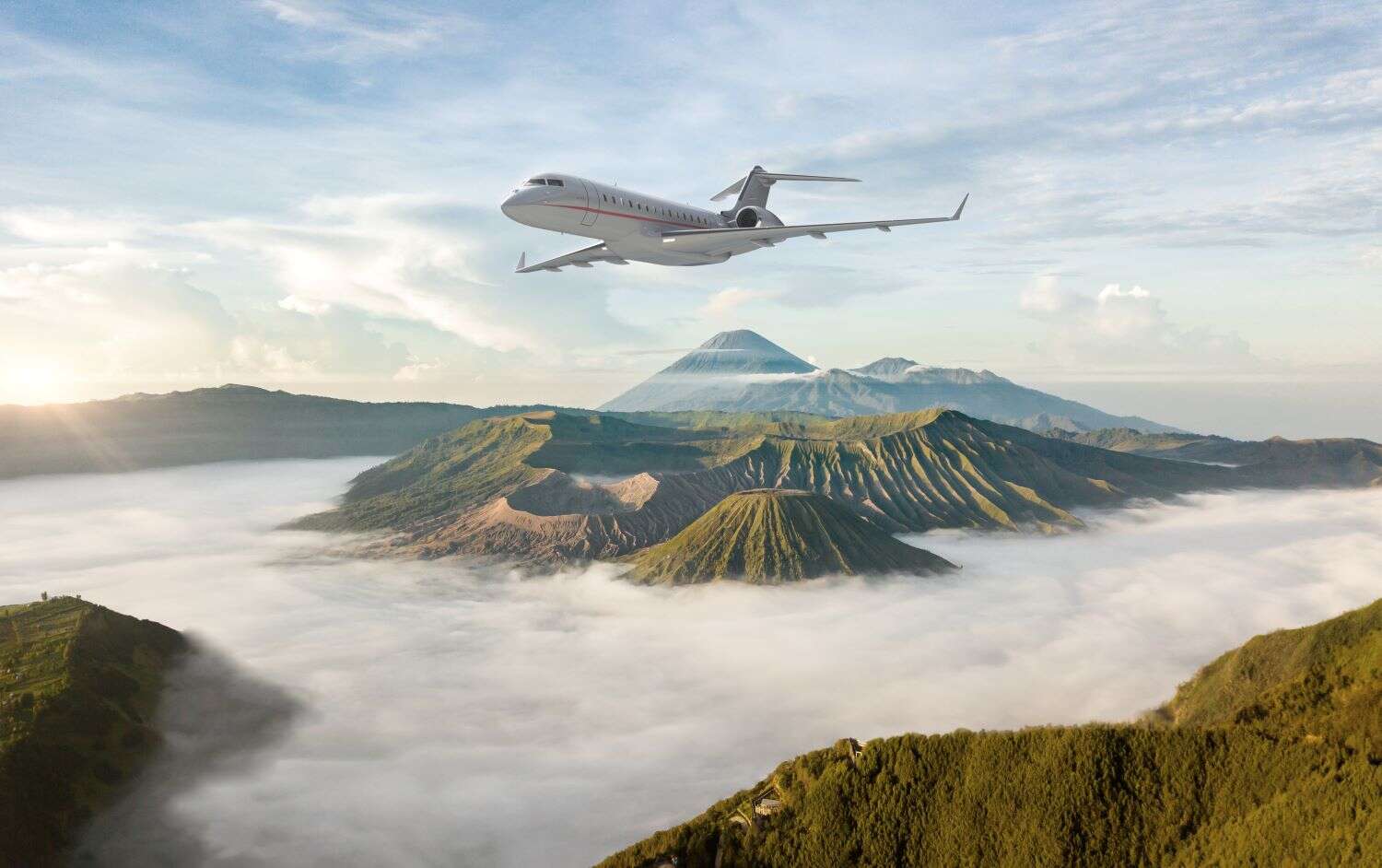 VistaJet has released plans to expand its sustainability strategy in 2021 after its membership grew by 29% in 2020.
The company's 2021 market update revealed record growth last year in what was an incredibly challenging time for the global aviation industry as a whole. And as health, safety and reliability remain top of the agenda for passengers, VistaJet expects the consumer-shift toward private aviation to continue to skyrocket in 2021. 
As the company grows, so does its sustainability efforts, with VistaJet continuing to pledge its commitment to a greener industry through its Sustainability in Aviation initiative, which launched in January 2020. 
[See also: Elite Traveler Reveals Top Jets in the World Database]
One year on, chief commercial officer of VistaJet Ian Moore says: "We recognize that sustainability is a journey, and while there is still progress to be made across the industry, VistaJet is committed to making aviation better. 
"We have already begun changing the way we operate to benefit not only our clients but the whole global community."
Indeed, VistaJet has taken a number of recent measures, including investment in its new Global 7500 fleet, which benefits from the latest GE Passport engines that produce less noise and offer more efficient fuel consumption.
Moore also highlights that VistaJet's investment in AI  has paid off, with the technology helping the company optimize route, level and speed, and reduce fuel consumption by 8% per flight.
And it's not just in the air where changes have been made, as the company is committing to renewable electricity throughout its global on-the-ground operations in a bid to reduce its carbon footprint further. 
Moore's latest comments come amid successful efforts by VistaJet to reduce its carbon footprint through its sustainable fuel partnership with SkyNRG, as well as its carbon-offsetting initiative, which launched at the start of last year. The opt-in program has seen 80% of its members volunteer to offset the emissions from their flights.
Looking forward, Moore says VistaJet's commitment to sustainability will remain strong, and called on the wider aviation industry to work together: "Sustainability remains a key focus for VistaJet, and our priority is to reduce our carbon footprint meaningfully and fast and to explore all routes to higher sustainability. 
"For the industry to change faster, only a multiparty contribution, working collaboratively, can help business aviation reduce the impact at scale and effect a long-term transformation. We are positive about the future, and we believe together we can transform business aviation for the long-term good."