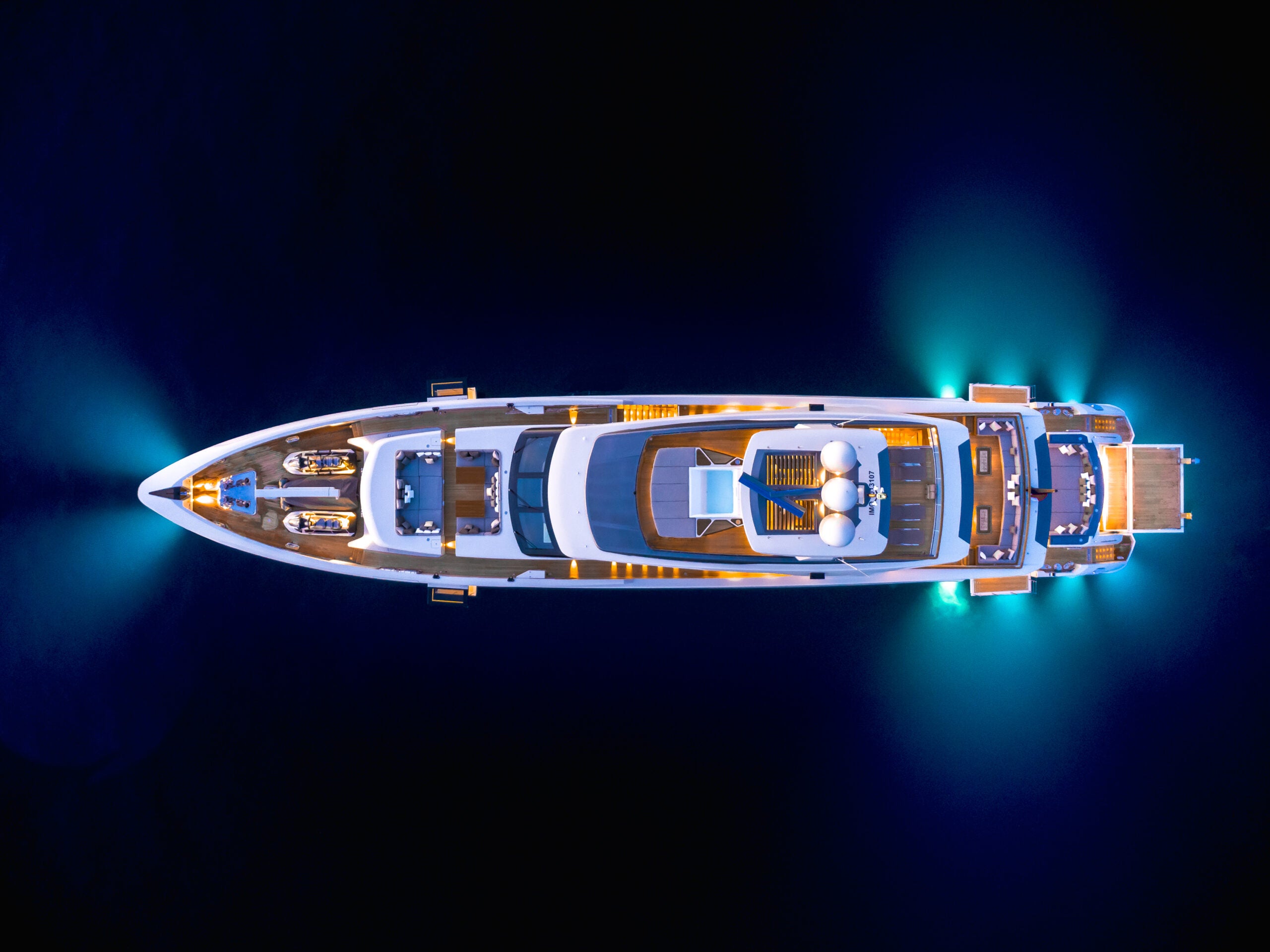 Northrop & Johnson has produced the ultimate "how to charter a yacht" guide in response to a surge in demand from first-time charterers. Experts at the luxury yacht charter and superyacht sales brokerage believe the Covid-19 pandemic has convinced people to seek more private vacations, and it doesn't get much more private than your own yacht in the middle of the ocean.
While the pandemic has lead to a significant downturn in sales, the yacht charter market is primed to bounce back as early as this summer. Northrop & Johnson has already reported a large increase in inquiries with a high percentage of them coming from first-timers. The indication is that many high-net-worth individuals who would usually travel to a luxury hotel or resort are looking for the next level of exclusivity in an effort to reduce their contact with others.
To help those who might be thinking about chartering a yacht for the first time, Northrop & Johnson has produced a comprehensive beginner's guide, offering answers to the most frequently asked questions. There is also a helpful glossary of yachting terms to make sure you know your bow from your beach club when you finally step on board.
Northrop & Johnson President & COO Daniel Ziriakus said: "In recent weeks, we have noticed an uptick in charter inquiries from first-time charter guests, many of whom are noting that Covid-19 has pushed them to look for safer and more private luxury travel options for this summer and beyond. We strive to provide the resources first-time charter guests need to make informed decisions with regard to their upcoming holidays.
"Our charter guide effectively holds the hand of a new client and creates a transparent and smooth entry into the world of yachting. With this guide and the knowledge of our professional charter brokers, we help first-time charter guests feel informed about and ready for their luxury yacht charter holidays."
The guide also offers a large section of questions that the team at Northrop & Johnson believes are important, but a first-timer may not think to ask. For instance, will you be able to bring your pets on board? And how do you ensure your yacht is fully stocked with the food and drink that you want?
As well as a notable increase in inquiries from first-time buyers, Ziriakus also revealed that the company's regulars are keener than ever to get back out to sea this summer and are booking even further ahead. With Mediterranean destinations like Greece ready to reopen following a short lockdown, yacht chartering is looking like the most attractive option for HNWIs this summer.
Ziriakus continued: "In addition to inquiries from first-time charter guests, we also are fielding charter requests from clients that regularly book charters with us. Our clients are ready for an end of isolation and travel restrictions. Covid-19 has strengthened their desire to travel, spend time with family and friends and to see the world.
"The requests we're receiving are generally for late summer, starting in mid-July through September, but we also are seeing a lot of interest in winter charter holidays. Our charter brokers often urge clients interested in chartering over Christmas and the New Year to book early, but this year it will be especially important to book early as some are foregoing their summer holidays and opting to book winter holidays instead, thus creating a higher demand for yachts between November and February.
"With all of this said, we feel strongly that yachting is the perfect antidote to the recent isolation and quarantine. It provides a safe and hygienic means of travel with family and friends. We believe the rest of 2020 and into 2021 will be the year of the bucket list. It's time to make travel dreams a reality and seize the day as you never know what is around the corner."
Click here to see the Ultimate Guide or visit northropandjohnson.com
Images: Northrop & Johnson