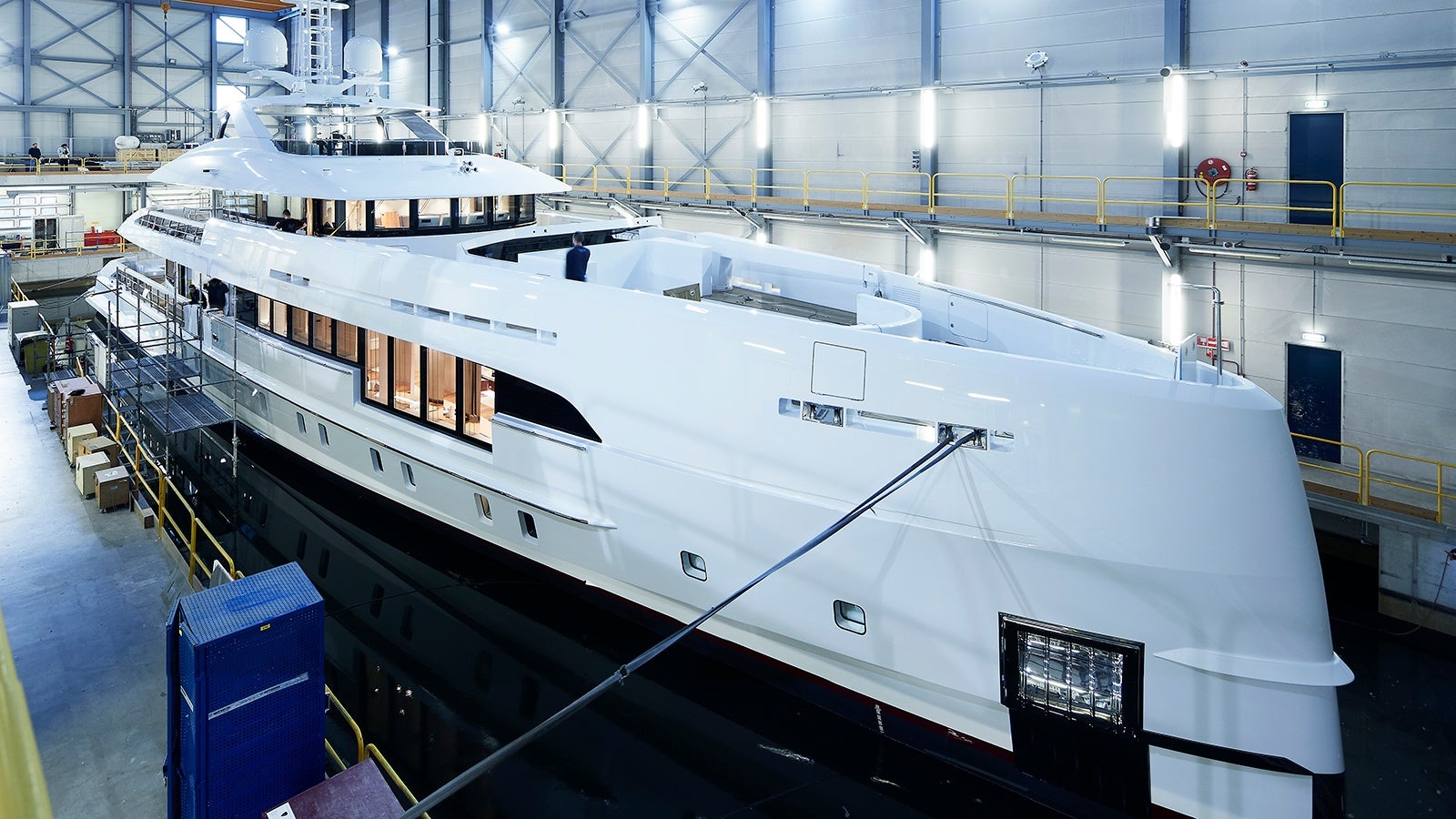 One of the world's leading producers of superyachts, Heesen, received an increase in inquiries just before the Covid-19 outbreak took off in earnest. Mark Cavendish, the company's director of sales and marketing, revealed the industry experienced a strong start to 2020.
New superyacht commissions are likely to drop as the world's ultra-high-net-worth individuals consolidate their wealth in uncertain times. However, Heesen had an influx of orders before Covid-19 caused a global pandemic, with people trying to secure a safe place to isolate.
Cavendish said: "Interestingly, this year, until the outbreak, we have actually seen a rise in inquiries from potential clients looking to purchase a Heesen and escape to a safe, remote location during this difficult time."
The global outbreak has now brought much of the world's economy to a standstill. It is uncertain how the pandemic will affect the superyacht industry in the long-term. Cavendish stressed the company's main priority at this time is not the bottom line, but the wellbeing of its workers and partners.
He said: "At Heesen, today more than ever, our main priority remains to protect the health and welfare of our team, contractors and the wider Heesen family. We have all adapted our normal routine and regular patterns of work to ensure we protect the most vulnerable within our community – whilst continuing with business as usual, with as little disruption as possible.
"The shipyard is open and operational while following the government and local government guidelines. To maintain the safety distance, those who can, are working remotely from home as much as possible."
Cavendish also detailed the changes made to the working schedule of Heesen engineers to keep the shipyard working. The new schedules to minimize delays and offer employees a safe working environment and flexible hours.
He continued: "Measures taken to continue with minimal disruption include halving the number of employees working in the shipyard at any one time by working in two shifts, so as not to lose productivity and to increase flexibility. And of course, we have implemented a continuous thorough clean cycle of our offices, sheds and yachts under construction to help minimize the spread of the virus.
"At times such as these, it is vitally important that collectively, we work together to flatten the curve of Covid-19 and to enable social and economic recovery as soon as possible. We all need to find new ways of doing business and adapt to this new situation. At Heesen, we are ready to play our part."