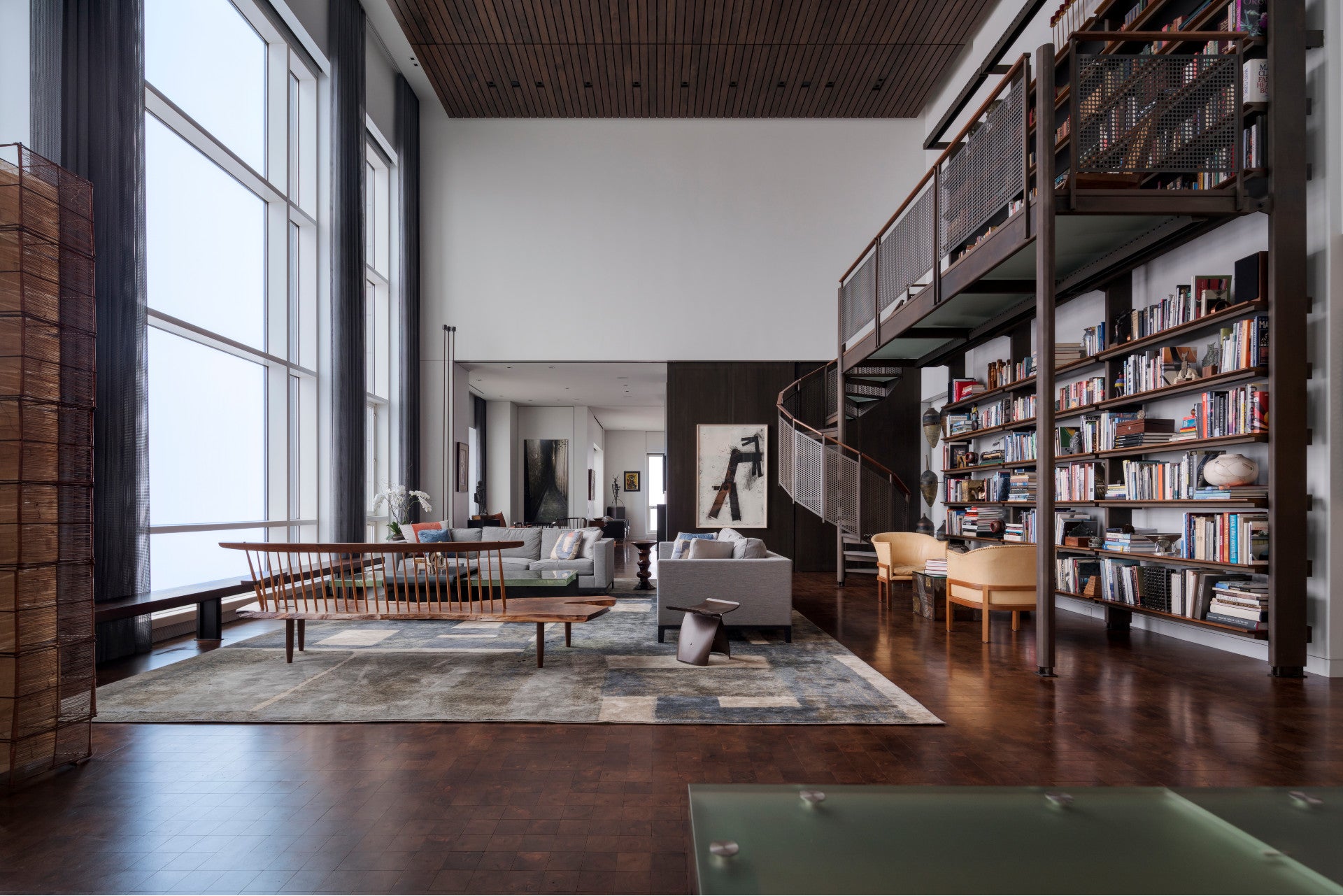 Chicago-based Wheeler Kearns Architects recently completed a full renovation of a penthouse in a Chicago high-rise, turning it into a spacious residence. The client was a couple who are lifelong collectors of modern and contemporary art and furniture. It was important to them that the residence showcased their extensive collection and that it followed the brief of "a home we love, have pride in, are comfortable in; [the] ability to entertain graciously with simple elegance."
The penthouse covers the full top floor of the building, and the highlight of the space is the 11-foot-high ceilings in the living room; full-length windows offer expansive views looking south to the city. At the start of the project, the entire space was gutted to a shell so it could be remade as close to the client's vision as possible.
[See also: The 11 Best Restaurants in Chicago]
Wheeler Kearns says the "process was truly collaborative," as the clients were "intimately knowledgeable and fascinated in construction [and] the way buildings [and] things are made." A rich walnut floor was put down first, while the walls were plastered and covered with materials including perforated metal, wood slates and floating planes of fabric to provide acoustic absorption.
Part of the discussion around the interiors involved making sure the spaces could transform from offering openness and long views to being contained and feeling secure. The finished penthouse is a comfortable home for the client and has space for their close family to visit; it can also easily accommodate up to 75 guests, and the client often uses the living space to host philanthropic events.
A spiraling staircase leads up to a small mezzanine floor, and a double-height wall of shelving houses many of the client's prized books and objects. Other elements of the client's extensive collection are found throughout the space, including furnishing by Eames, Nakashima, Nelson and Wegner and artwork such as a Harry Bertoia sounding sculpture.