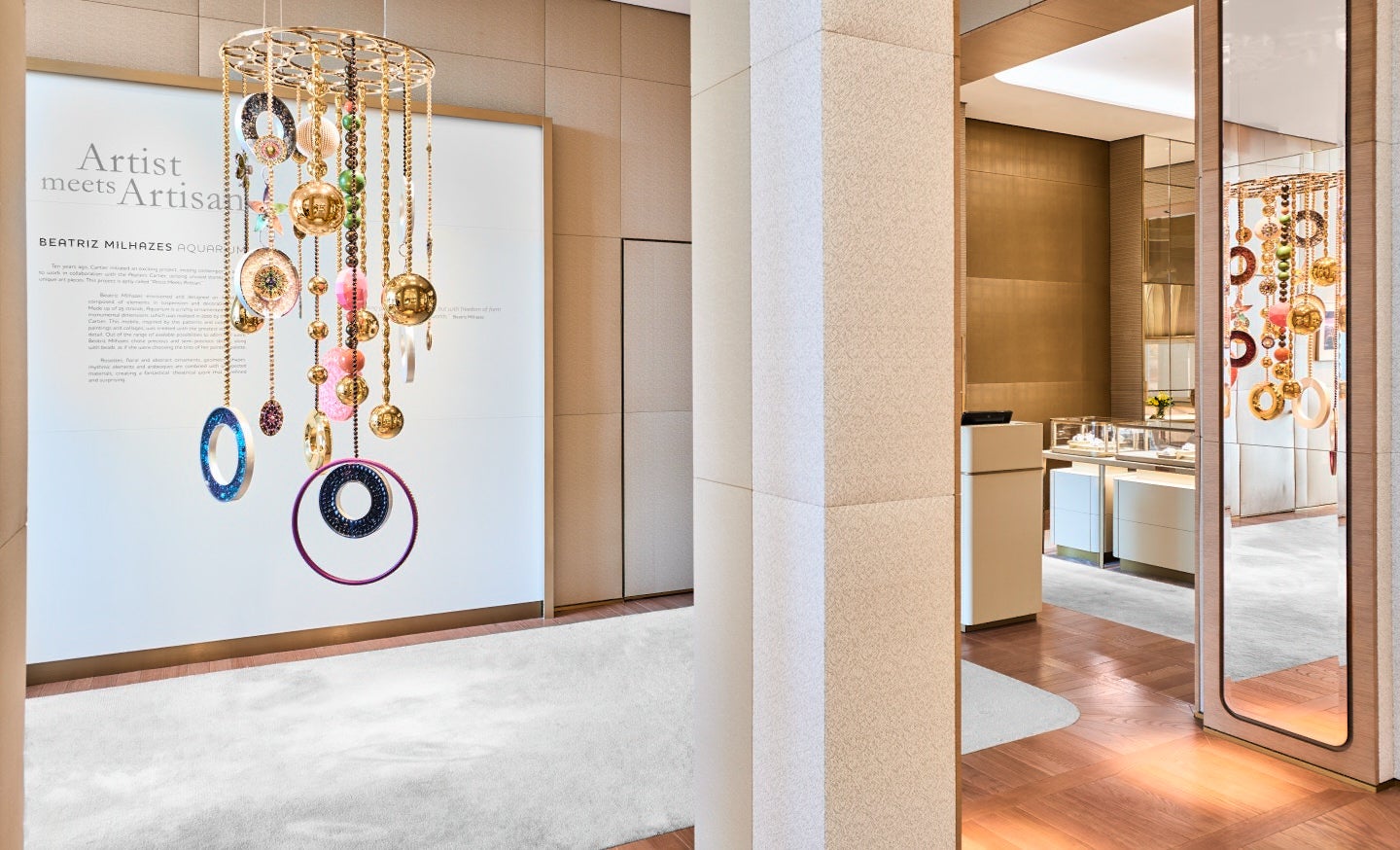 Ten years ago, Cartier launched the 'Artist Meets Artisan' program, which invites contemporary artists to imagine and create an installation with Cartier's talented artisans. Since the program's inception a decade ago, there have been four incredible installations, each using unique stones and reviving ancient techniques to create a one-of-a-kind piece.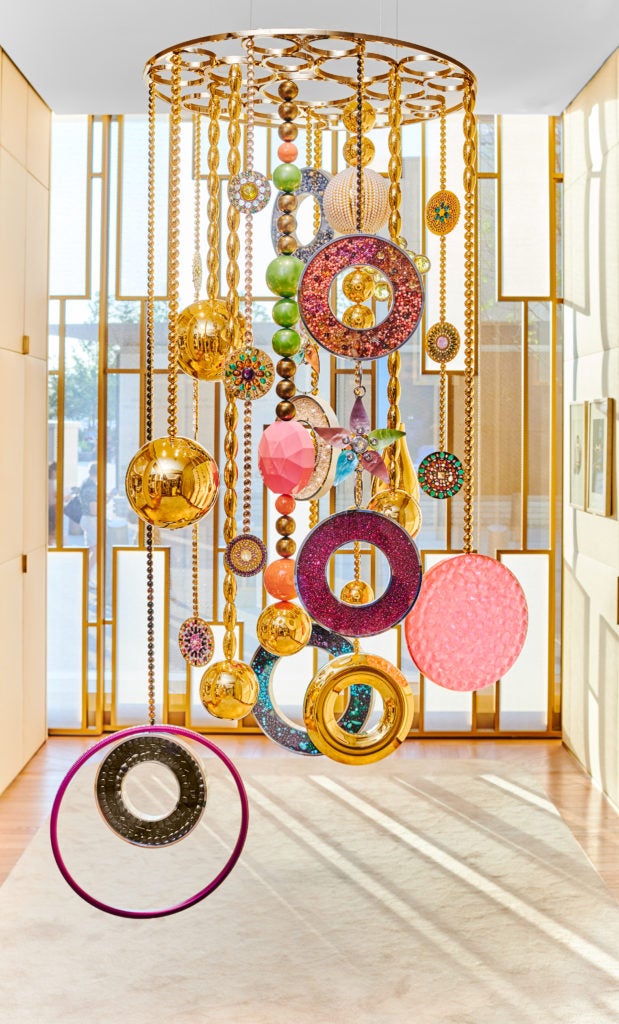 Although the latest piece Aquarium, 2010 made by Brazilian Beatriz Milhazes was first unveiled in 2011 at Miami Design District, it recently made its debut at Cartier's new Hudson Yards boutique in New York City. For this piece, the Brazilian artist was inspired by the vibrant colors of Carnivale for her first-ever mobile in collaboration with the brand.
Before this project, the Brazilian artist, who currently resides in Rio de Janeiro, had never made a sculpture of this magnitude before, but pairing her vision with the work of Cartier's artisans, what they brought to life was a sensational, 3D mobile made with rare jewels (previously unused by Cartier) and precious metals, like gold vermeil, brass and silver Collection Cartier. The 15 strands together are composed of florals, rosettes, geometric shapes, arabesques, orbs and abstract ornaments that come together to create a lively and engaging work of art. Special techniques – some handmade – were utilized by the artisans at Ateliers Cartier to reflect Milhazes' vision. The piece features beautiful pearls, diamonds, emeralds, amethyst, tourmaline, quartz, turquoise, citrine, aquamarine, iolite, moonstone, coral, mother of pearl, black jade, green agate and more, and stunning enamel, work to create the mobile, whose longest strand measures up to 82 inches. Artist Meets Artisan is a fantastic way to allow these emerging artists full creative reign over a one-of-a-kind piece.
Though the sculpture is no longer at Cartier Hudson Yards, it will go overseas into Cartier's vault or in a museum. In the meantime, keep your eyes peeled for Fondation Cartier's next Artist Meets Artisan project down the road.