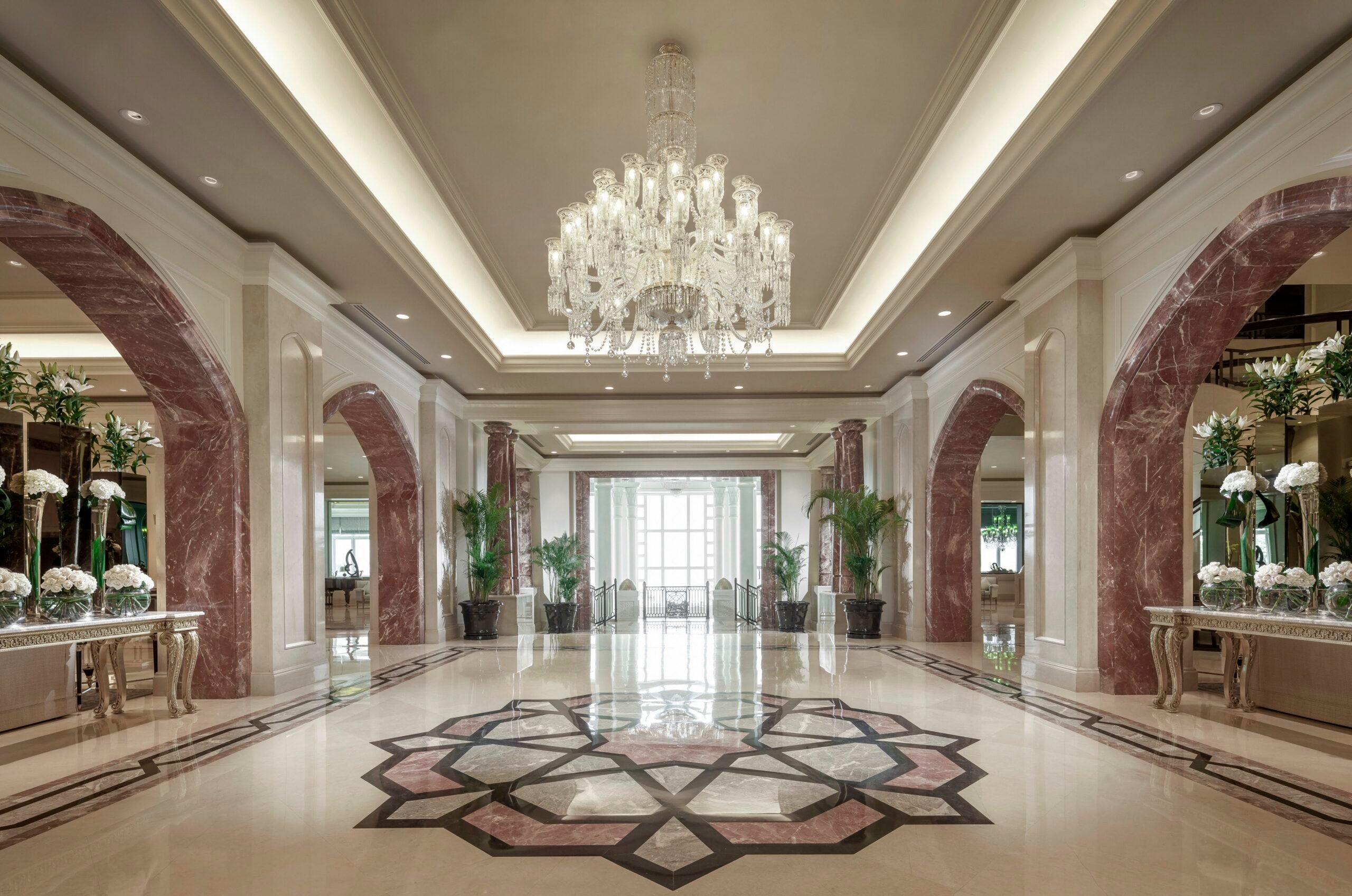 Pierre-Yves Rochon is one of the world's most foremost interior designers specializing in luxury hotels. The Frenchman has won multiple awards and has been entrusted with major projects at Four Seasons George V in Paris, The Savoy in London and Waldorf Astoria Beverly Hills. His latest project saw him head to Qatar to freshen up the expansive Four Seasons Hotel Doha. Here, he speaks to Elite Traveler about his work on the extensive redesign.
What aspects drew you to the Four Seasons Hotel Doha project?
I have worked with Four Seasons on a number of projects in the past, from the iconic Four Seasons Hotel George V, Paris to Four Seasons Hotel Bahrain Bay, and I remain very familiar with the brand. I greatly admire Four Seasons Hotel Doha's existing building and its distinct architecture, and so I wanted to further enhance the guest experience by bringing in modest renovations to subtly influence the overall redesign of the hotel. My aim was to continue to pay homage to its Middle Eastern influences whilst imparting a refreshed atmosphere.
Doha is a fascinating place. How did you pay homage to the story and traditions of the city in your design scheme?
As mentioned above, it was imperative that we kept aspects of the building's subtle nods to its Qatari heritage, and also introduce updated versions of these in the redesign. For example, discreet mother-of-pearl inlays can be seen in the bookcases and bathrooms of the redesigned guestrooms and suites. In the new Seasons Tea Lounge, the marbled floors have been layered with a pattern reflective of zellige, Islamic mosaic tilework, finished with openwork tea tables and oriental sofas adorned with silk cushions and cashmere patterned fabrics. As well as its traditions and heritage, Doha itself is a unique city where man and nature collide; in Doha, the sea, sky and sand meet on the edge of a cosmopolis. To reflect this distinctive scenery, a series of beiges and blues ranging from pale to rich were implemented in the rooms, and in the public spaces, verdant colors which echo the presence of thriving nature.
Four Seasons and Doha are both world leaders in luxury, and it must be easy to go overboard on the opulence. How do you strike the right balance?
To me, 'luxury' is defined as being simple and authentic. It is not about wealth or opulence, it is more about living life with a sense of appreciation, and we take this into consideration when we work with any project.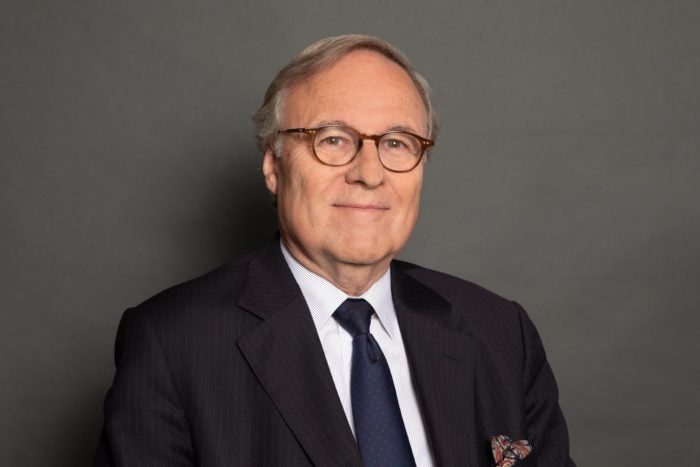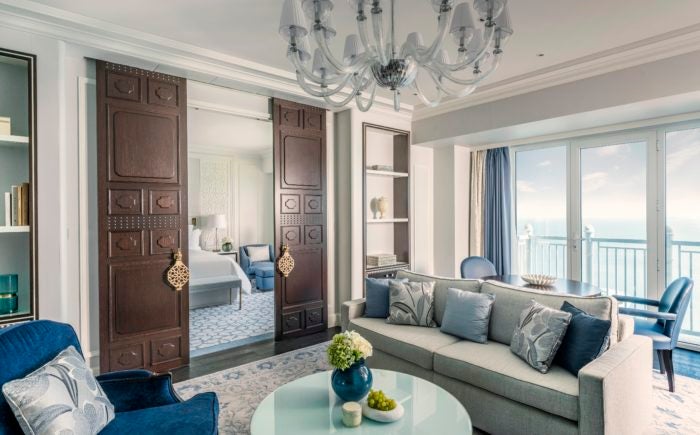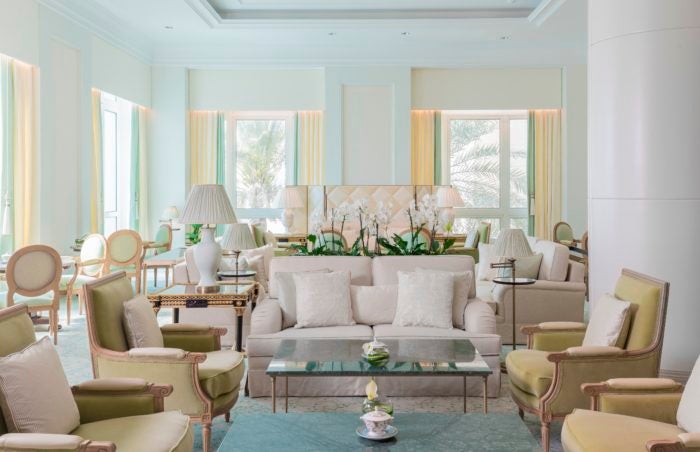 The climate must have played a big part in your thinking. How did you ensure people feel the freedom of outdoor space while staying comfortable?
Although guests usually prefer to stay inside in Qatar's warm climate, particularly in the very hot summer months, we set out to bridge the gap between indoor and outdoor space with the atrium-style Winter Garden at Seasons Tea Lounge, which gives guests the opportunity to venture outdoors and enjoy the view of the Gulf whilst still remaining protected from the elements. Additionally, the reimagined Arabica Cafe is located at the base of a grand two-story conservatory, allowing in vast amounts of light and boasting spacious interiors, imparting a sense of freedom for guests, whilst being comfortably sheltered.
What specific part of the project are you most proud of?
Particular attention was paid to the Tea Lounge, where we focused on creating an environment for guests of all ages and groups of all sizes. Different areas of the lounge have varying atmospheres, one part has a more traditionally 'feminine' feel with a lighter color scheme, the other 'masculine', with darker surrounding shades, as well as the aforementioned atrium-style interiors, which achieves the impossible in Doha by allowing guests to enjoy the benefits of both the indoors and outdoors.
Are there any trends in interior design that you believe will take hold in the future?
As opposed to fleeting trends, we believe considering how one can create an atmosphere that is welcoming, uplifting, peaceful, and luxuriously comfortable with a powerful sense of place is the most important factor in interior design, even more so moving forward. This feeling is timeless.