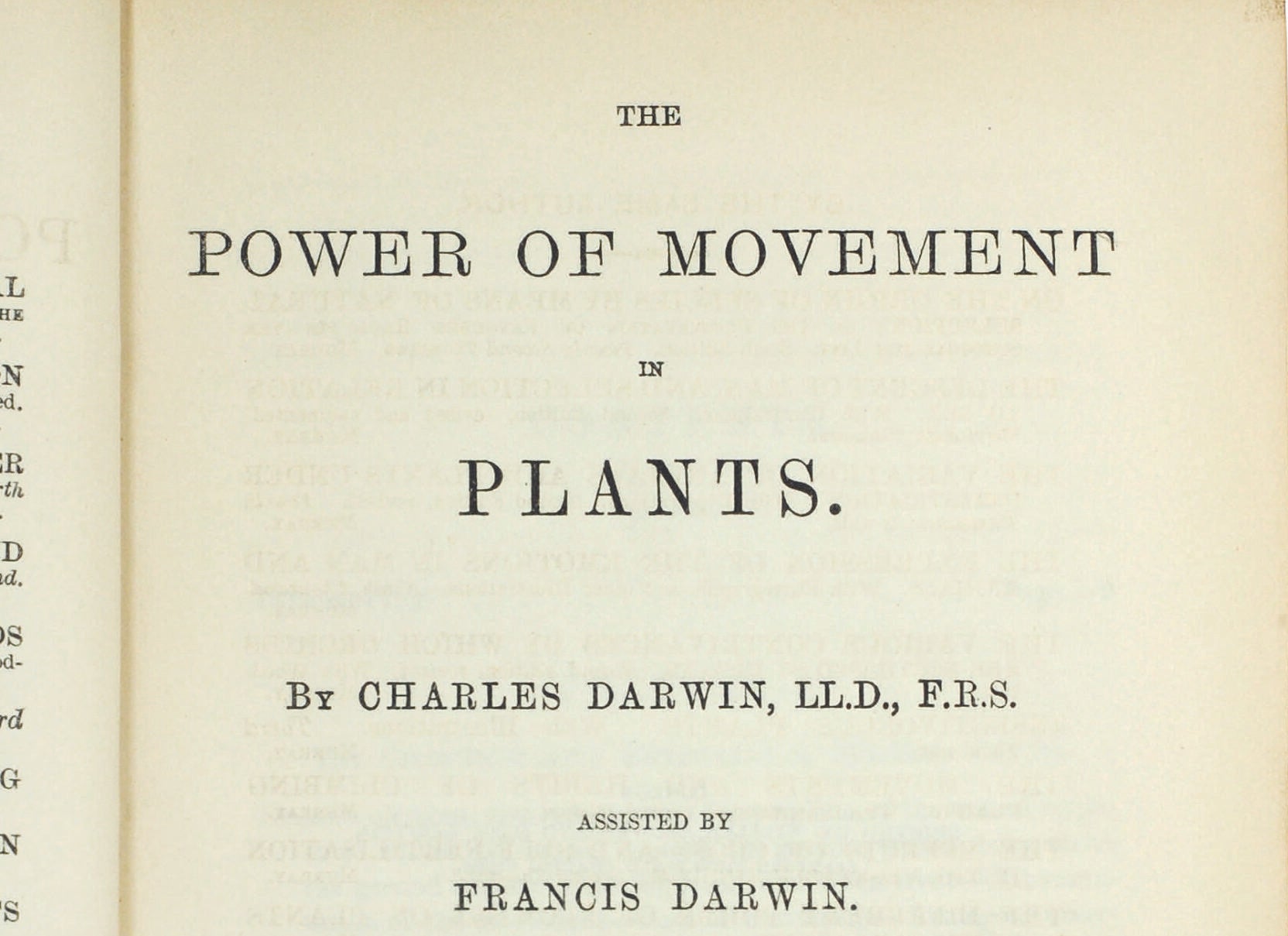 Needing little introduction, Charles Darwin's contributions to natural history and science are unsurpassed. A first edition of his work is extraordinary enough, but a first edition with a handwritten note to his daughter is one of a kind.
The extremely rare book is available from John Windle, an antiquarian bookseller who has been dealing in rare books and manuscripts since 1967. The carefully selected and sought- after titles that line the shelves of his San Francisco store hold an astonishing wealth of knowledge and historical significance.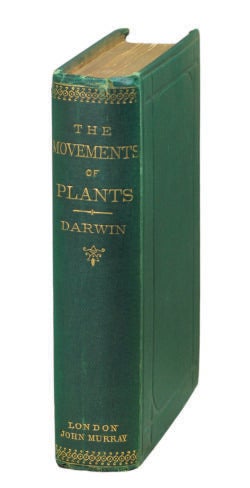 This first edition of The Power of Movement in Plants contains details on phototropism (how an organism responds to light) and movement in climbing plants showing that flowering plants have the same mechanisms. It is part of Darwin's work producing evidence for his theory of natural selection.
The book is presented in its original green blind-stamped cloth and was first published in 1880 in London, where it was well-received and quickly sold 1,500 copies. Within the book there are 196 illustrations created using the woodcut technique in which an artist carves an image into a block of wood to create a print.
Inscribed in Charles Darwin's hand are the words 'Elizabeth Darwin, From her Father.' His daughter Elizabeth, also known as Bessy, was Charles and Emma Darwin's youngest daughter, but very little is known about her. Darwin's son Sir Francis 'Frank' Darwin, an accomplished botanist, assisted with the book.
$125,000, available at John Windle Antiquarian Bookseller, +1 415 986 5826, johnwindle.com