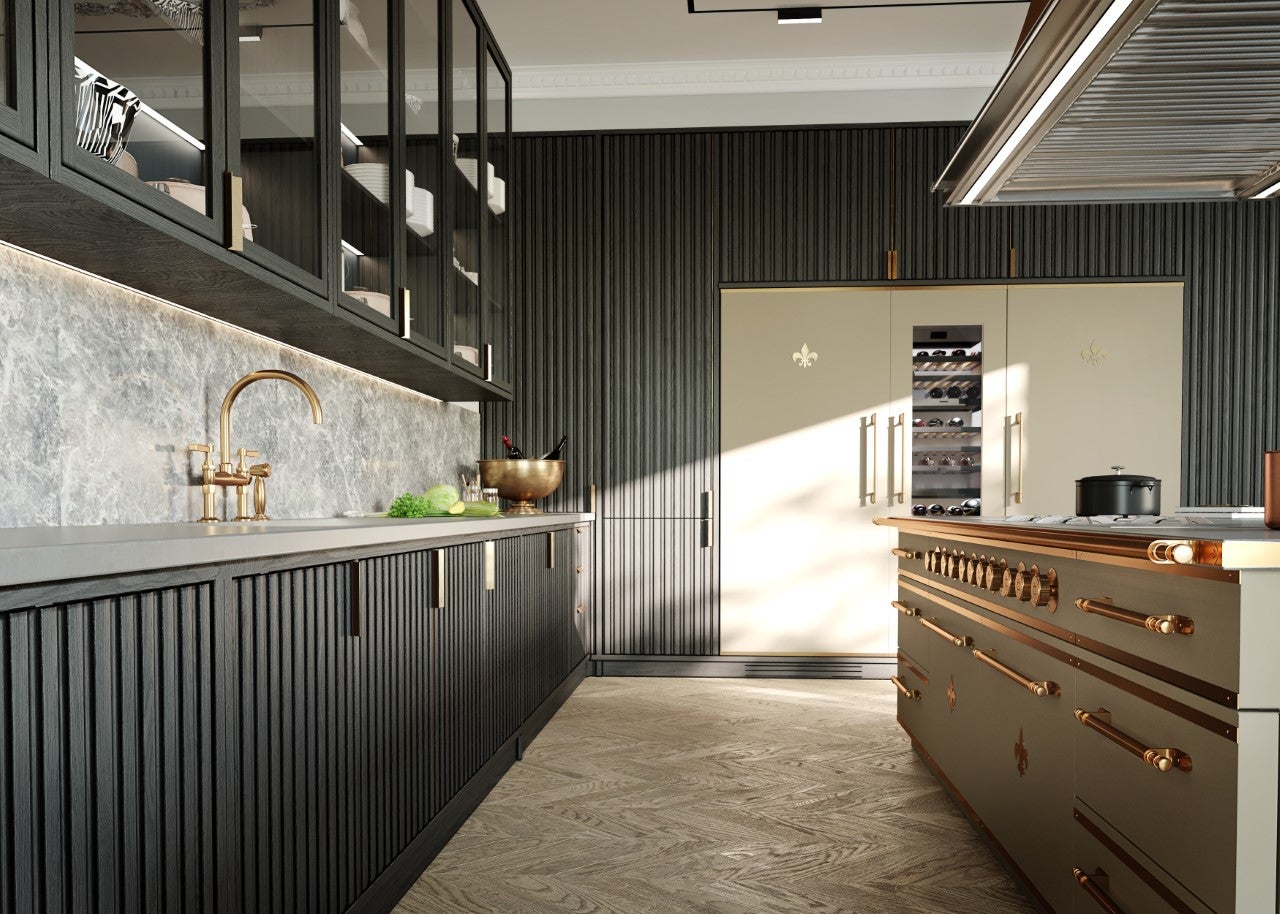 France is the spiritual home of haute cuisine, so it is only natural that the pinnacle of kitchen design also hails from the streets of Paris. Inspired by its native country's world-class cuisine, L'Atelier Paris Haute Design creates kitchens that are as beautiful as a signature dish from a three-Michelin-starred restaurant and functional enough to produce it.
L'Atelier Paris Haute Design is a historic French brand with a time-honored legacy of creating top-quality kitchen ranges for more than a century. The company was relaunched in 2019 with an exciting new vision following its acquisition by Ricardo Moraes. Now the company's CEO, Moraes is driving the firm forward with new showrooms in Miami, New York, and Los Angeles and plans to open outposts in London and Paris soon.
Moraes tells Elite Traveler: "I have started a few companies and grown them into large businesses, and one of the last businesses I ran was a kitchen company. During that time, I found a huge gap in the market segment for fully custom and 100-percent tailormade kitchens of professional grade for the home.
"When we were fortunate enough to be able to acquire and revitalize the prestigious L'Atelier Paris Haute Design brand and its long legacy of making professional cooking ranges, we had the perfect opportunity to do all the things that were missing in this segment right from start."
The relaunched L'Atelier balances its heritage with innovation. Every kitchen design places equal importance on aesthetics as well as functionality. The result is a kitchen space that reflects the beauty of classic kitchen design while being fully equipped with state-of-the-art appliances.
What sets L'Atelier Paris apart is not just its beautiful designs and high quality, but the amount of customization and creative control offered to its customers. Everyone might tell you their home is unique but in the case of a L'Atelier Paris kitchen that is exactly the case. The company's designers take every aspect of a space into account and engineer each product from the ground up, so no two projects are ever the same.
Moraes say: "Everything is taken into consideration during the design phase, from the exact cooking range configuration to the decorative elements. It doesn't matter if a client is buying a cooking range or letting us design their entire kitchen, the result is always a product that is unique and created by hand just for them, exclusive in every way."
Like every company across the globe, L'Atelier Paris has had to adapt to the challenges of Covid-19. The pandemic has not only changed the way we live, but also the way we perceive our lives. While Moraes admits there are challenges ahead, he believes that the pandemic will ultimately remind people how important the home is.
"Certainly, things have changed," Moraes says. "Like every other business, we are having to relearn and adapt as quickly as possible, from our interaction with clients at our showrooms to heavily relying on video conferencing for meetings and so on.
"However, we have been hearing from our clients and their designers that the focus has shifted back to one's home. As people are cooking more and spending more time at home, they are realizing that the home is really their sanctuary. Many are deciding to invest in making their homes nicer—and we are confident that our designs will turn any space into a dream kitchen."