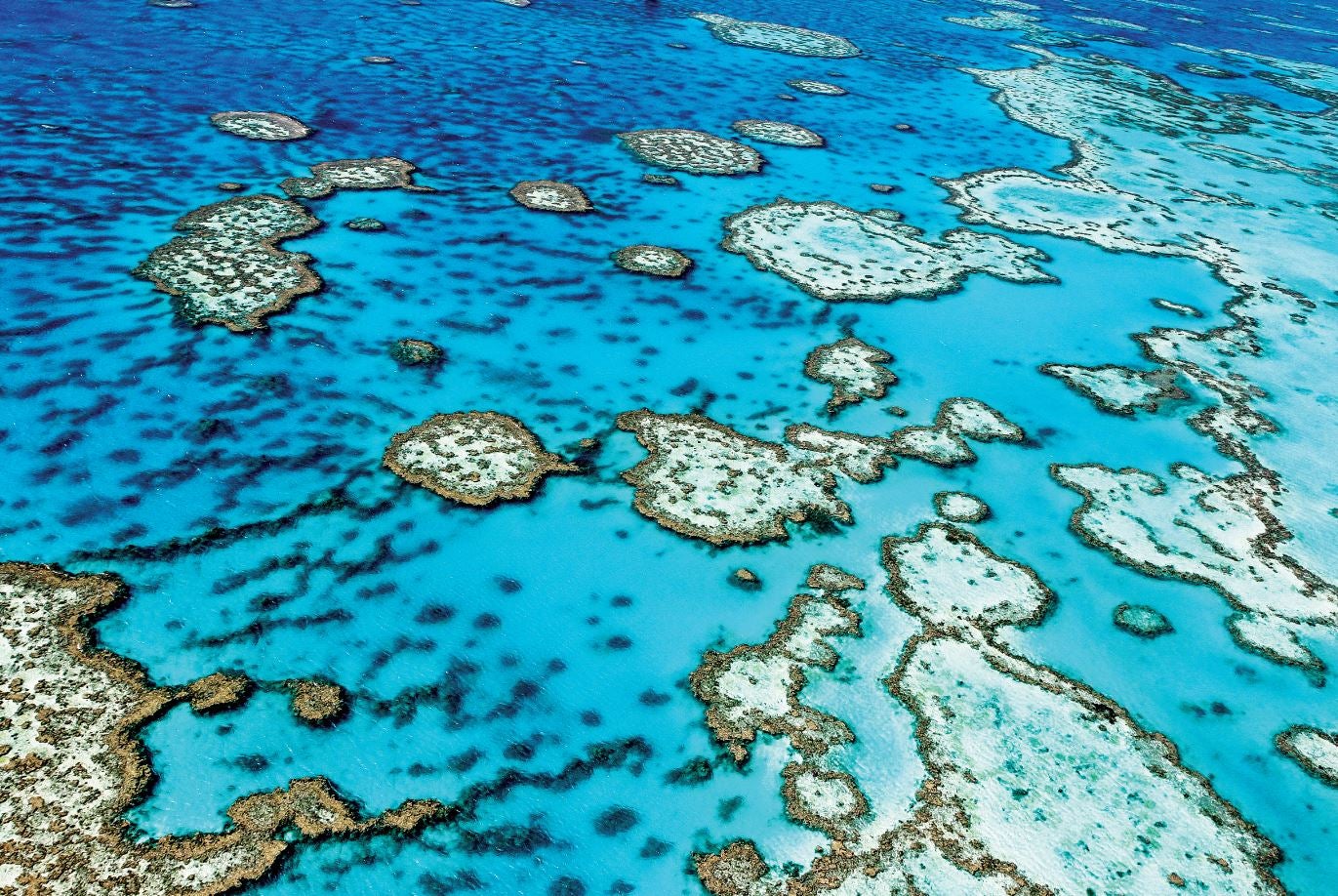 This story originally appeared in the November/December 2018 issue of Elite Traveler.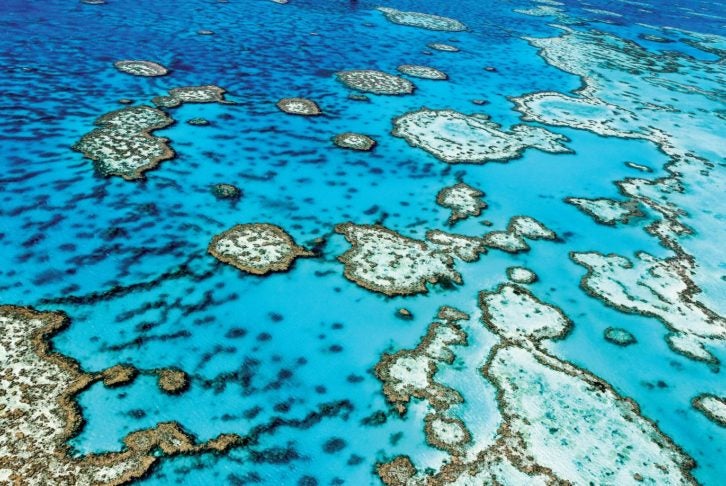 If you're not a fan of the cold weather, the winter months are the perfect time to take a trip down under and enjoy the glorious Australian summer. Air Charter Service's new Ultimate Australia package is a 13-night trip that includes Unesco heritage sites, bustling metropolises, awesome natural landscapes and native wildlife, all in one show-stopping itinerary.
DAY 1–3
Beginning the journey in Sydney, you'll spend two nights at the Park Hyatt. The capital city of New South Wales is famed for its natural harbor and opera house—you'll see these landmarks on board a 70-ft yacht on a private cruise. Pass the Sydney Opera House with a glass of champagne and discover secret bays and hidden coves. You'll also explore the vibrant city with a private visit to the lush Royal Botanic Garden with an Aboriginal tour guide.
DAY 3–5
Journey onwards by private jet to Hamilton Island in the Whitsundays. You'll stay at Qualia, an outstanding lodge tucked away on the northern tip with its own private beach—you might recognize it as a regular entry in Elite Traveler's Top Hotels and Top Suites lists. Take to the skies to see the Great Barrier Reef by seaplane or tee off at the Hamilton Island Golf Club on Dent Island.
DAY 5–7 
Next, you'll visit the incredible Unesco World Heritage–listed Uluru-Kata Tjuta  National Park. Here, you'll find Uluru (or Ayers Rock), a colossal, deep-red sandstone monolith that is more than 550 million years old. You'll get the best views of the awe-inspiring, natural landscape from one of the canopied suites at luxury wilderness retreat Longitude 131°. Spend an unforgettable evening with a tempting four-course dinner among the sand dunes, watching the sun set over the Rock. When the stars come out, the resort's resident astronomist will join you for constellation spotting.
DAY 7 – 8
For an authentic Tasmanian experience, travel to Hobart where you'll spend a night at MACq 01 Hotel. Situated right on the waterfront, the hotel sits on a site dating back 42,500 years and is the world's first 'storytelling hotel,' as each suite tells a tale of Tasmania's history.
DAY 8 – 10
Traveling by helicopter, your next destination is the beautifully tranquil Saffire Freycinet. This coastal resort is situated in the Coles Bay Conservation Area, surrounded by a fragrant eucalyptus forest and overlooking Great Oyster Bay and the Hazards Mountains. Sharpen your shucking skills with a visit to a working oyster farm, encounter Tasmanian devils and discover the wildlife on a private boat ride to Schouten Island.
DAY 10–12
Known as the Galapagos of Australia, Kangaroo Island is teeming with wildlife including—you guessed it—the native kangaroo. Enjoy two nights at secluded resort Southern Ocean Lodge, situated on a cliff top overlooking the aquamarine ocean. Wildlife enthusiasts will love exploring Flinders Chase National Park, where you'll see the fur seal colony of Admirals Arch. Or, for a higher-octane way to see the wildlife, jump on a quad bike with a naturalist as your guide.
DAY 12 – 14
For the final days of your trip, fly by private jet to Melbourne. Spending two nights at the Park Hyatt, you'll be in the heart of the action with serene views over the Fitzroy Gardens. Go on a walking tour through the central business district, discover eccentric street art and marvel at unique architecture. You'll also take a private tour of the Mornington Peninsula to sample the region's finest wines during private tasting sessions against the beautiful backdrop of rolling hills and stunning beaches.
From $119,000 for two people. Contact travel@aircharter.co.uk, +44 208 335 1070, aircharter.co.uk