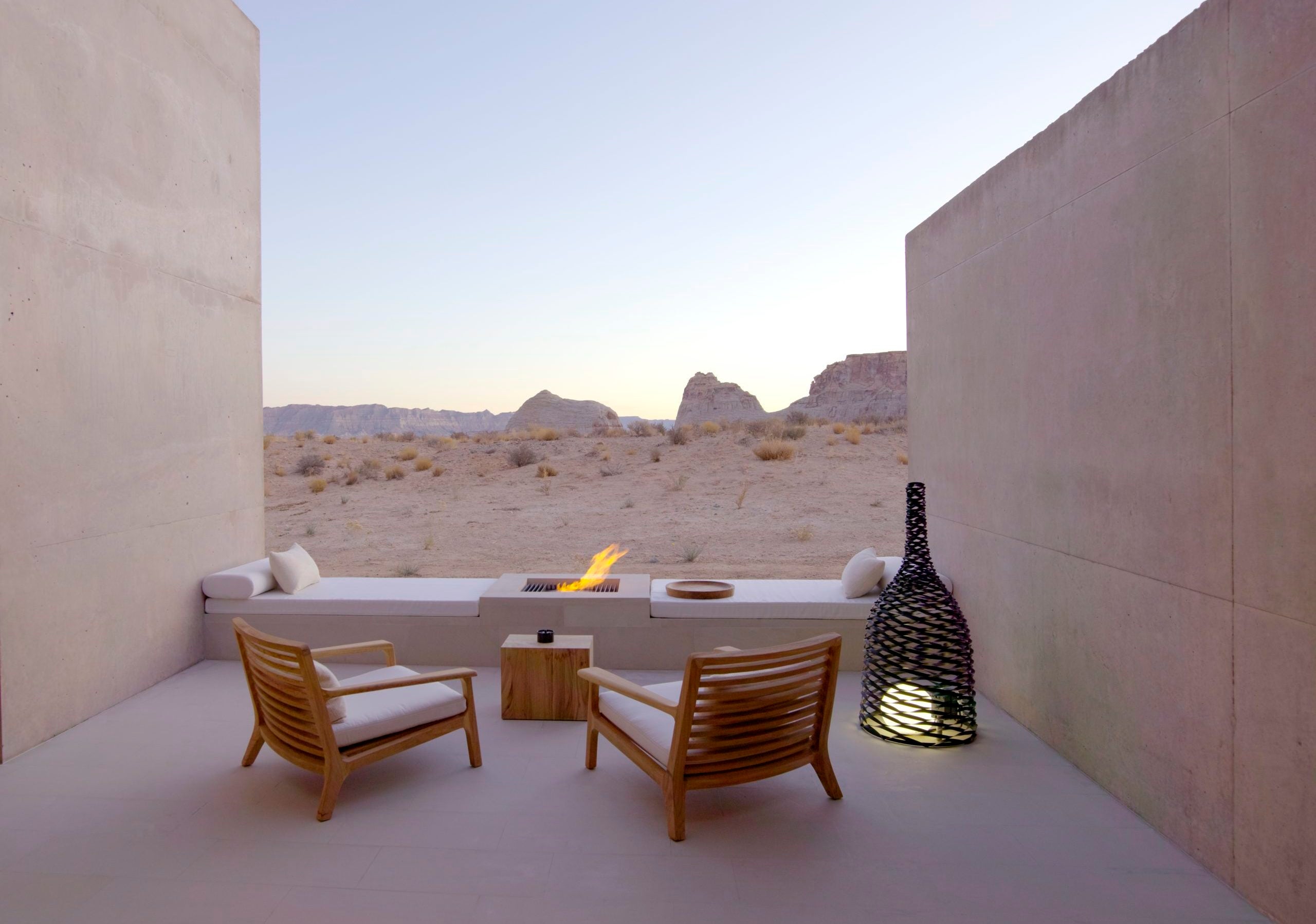 Aman Hotels is now offering a private jet journey between its two US western properties, Amangiri in Utah and Amangani in Jackson Hole, Wyoming.
Through the program, called Escape to the National Parks, you will get to plan a customized journey and unique experiences at National Parks across the nation including Grand Canyon, Bryce Canyon, Zion National Park, Lake Powell near Amangiri and Grand Teton and Yellowstone National Park near Amangani. Forget road-tripping – this private jet journey with RYL Jets is the best way to see many of America's most beautiful natural wonders in just one trip.
The trip perfectly marries two final frontiers of America. Amangiri is situated on 600 acres in Southern Utah's Canyon Point with views of the Grand Staircase-Escalante National Monument, just a short one-hour flight to the Grand Canyon. It's here you'll get spectacular vistas of the seemingly never-ending desert landscape and red-hued canyons. Amangani, however, is where the verdant forest and prairies dazzle and horseback riding and hiking reign supreme. It's situated next to the East Gros Ventre Butte with views of the Tetons and Snake River Valley in Wyoming. Here you can spot grizzly bears and see millions of stars in the sky while you stargaze with only the light of a fire.
While you can customize your trip, the standard journey includes three nights at Amangiri and three nights at Amangani, as well as private jet transfers between the two. During your time at the national parks, you can create unique adventures specifically for you and your family, like helicopter tours of the parks, specific hikes, a healthy lunch on a canyon peak or other excursions offered at each property. You will have exclusive access to the private jet during your six-day itinerary for you and your closest friends and family.
The trip is available through October 27 of this year.
For more information, visit aman.com