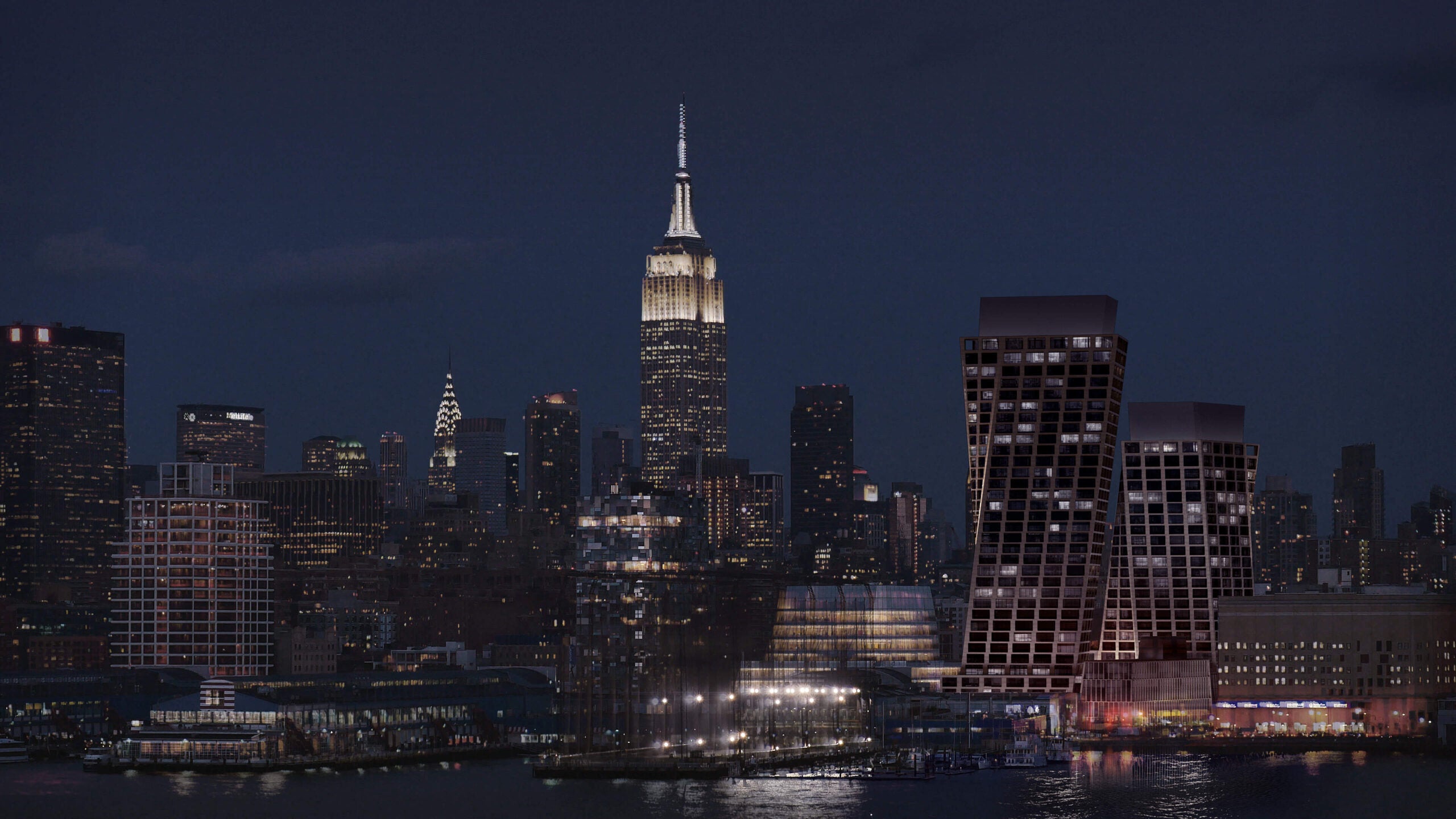 It's no secret New York is full of amazing hotels, but as with any major city it needs to diversify and keep finding ways to better itself. To celebrate some of the Big Apple's upcoming hotel innovations, Elite Traveler has put together a list of the seven most anticipated hotel openings in New York.
Aman New York
Opening 2020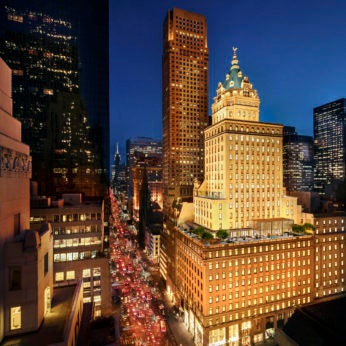 One of the most exciting hotel launches on the horizon is the arrival of this Aman property in New York City. The landmark Crown Building will be home to the new urban sanctuary, providing views over Central Park and the cityscape from the windows and terraces of its 26 stories. In this space you can expect interiors to reflect the signature Aman style—think sweeping curves, high ceilings, symmetry and natural materials—with highlights including a 21,528-sq-ft Aman Spa. Spanning three floors, this wellness space will have an 82-ft pool flanked by fireplaces and daybeds and an outdoor relaxation area. Elsewhere in the building you'll find a subterranean jazz bar, wraparound garden terrace overlooking Central Park, and dining spots including the Italian restaurant Arva and Japanese dining concept Nama. This will also be the first of Aman's urban hotels to encompass Aman residences; taking up the building's upper floors, the residential offering will include a five-story Penthouse featuring indoor and outdoor pools, and a cupola at the pinnacle of the building.
Mr C. Seaport Hotel
Opening 2018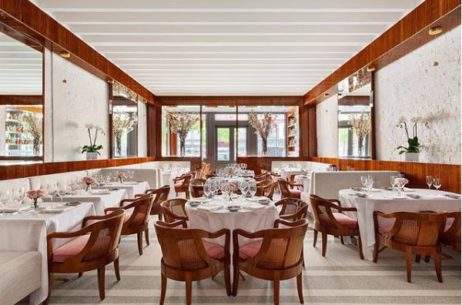 Following on from the success of Mr. C Beverly Hills, the Cipriani family is now launching Mr. C Seaport in the newly revitalized historic area of Manhattan, South Street Seaport on Pier 17's vibrant waterfront. Just like its sister property, the hotel will be defined by its contemporary yet classic style and the famed Cipriani Italian cuisine, which has been influenced by the family's travels throughout Italy's diverse regions, at the signature restaurant Bellini. This dining spot will be accompanied by Bellini Bar, which also showcases what products Italy has to offer. The hotel aims to provide an intimate escape from the bustling cobbled streets it's surrounded by, with the added bonus of its views over East River, Brooklyn Bridge and the New York skyline. The concierge here will of course be on hand to assist with your every need, whether you're looking for a personal fitness trainer or seeking advice on tours. The hotel is slated to open this summer.
Image: Instagram @mr.chotels
The Times Square EDITION
Opening 2018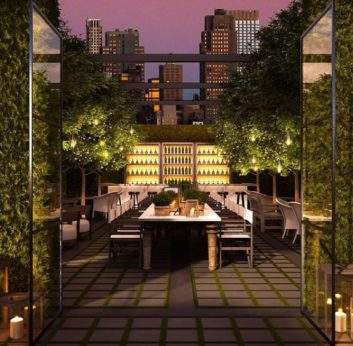 In its position on the corner of Seventh Avenue and 47th Street, the latest opening in the EDITION portfolio by hotelier Ian Schrager commands views over Times Square —a view that's best taken in from the 5,800-sq-ft garden and deck of the hotel's signature restaurant—and, perhaps most remarkably, is in a building that's wrapped in one of the iconic square's vast LED billboards. While more than 400 rooms take up much of the hotel (on the hotel's upper floors to ensure no-one's view is blocked by the LED screen), the lower floors are dedicated to public space, with 5,000 sq ft set aside for a performance venue, a state-of-the-art fitness center and lobby lounge to greet you on arrival. This Marriott hotel is set to open later this year.
editionhotels.com/times-square
Image: Instagram @editionhotels
The Hoxton, Williamsburg
Opening 2018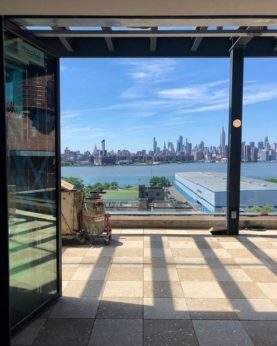 As the first Hoxton hotel in North America, following on from hotels in London, Amsterdam and Paris, The Hoxton Williamsburg will introduce New Yorkers to the concept before it spreads its wings to Portland, LA and Chicago. While each hotel follows the same style and ethos, they all have their own distinct character having been inspired by the streets around them. In this case, the hotel is situated on the site of the former Rosenwach (the maker of New York's wooden water towers) factory, combining this historic architecture with chic modern design. The hotel will welcome guests and New Yorkers in to dine at its three restaurants, which spill out onto a terrace and courtyard, and to take in the views of Manhattan from the rooftop bar. In line with the rest of the Hoxton group, the hotel will play host to a series of curated cultural events, ranging from fashion pop-ups to art exhibitions and creative workshops.
Image: Instagram @ennismore
Six Senses New York
Opening 2020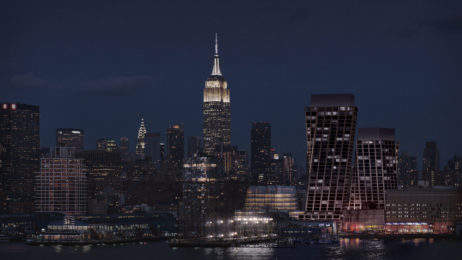 Six Senses New York represents the brand's first North American property. Situated between Manhatten's High Line and the Hudson River, the hotel offers all the luxury expected of Six Senses but this time within a beautiful inner-city location. Rooms will start at 400 square feet with guests offered access to the hotel's two restaurants as well as a spa offering numerous high-end wellness treatments. The hotel itself will span across two towers (seen in the right hand side of the image), adding a beautiful new high-rise to Manhattan's skyline.
image: Six Senses
Virgin Hotel Project
Opening 2019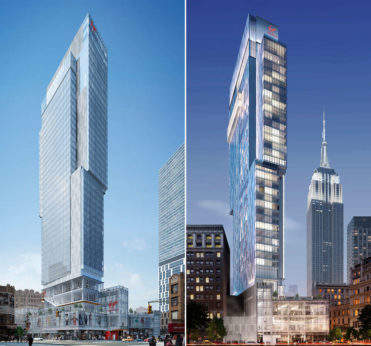 Sir Richard Branson recently announced his proposal to build a luxury hotel in Manhatten's chic NoMad neighborhood. Branson's idea is for a 460 room hotel that will span 38 floors at the 1227 Broadway development, located between West 29th and 30th. The property will be 412,611 square feet in total and will be 510 feet tall with the hotel's restaurant planned to sit on the 37th and 38th floors. This represents Branson's first move into New York hotels and as with anything he does it will certainly be full of excitement.
image: VOA Associates / Liam Group
Courtyard by Marriott Hotel, Hudson Yards
Opening 2019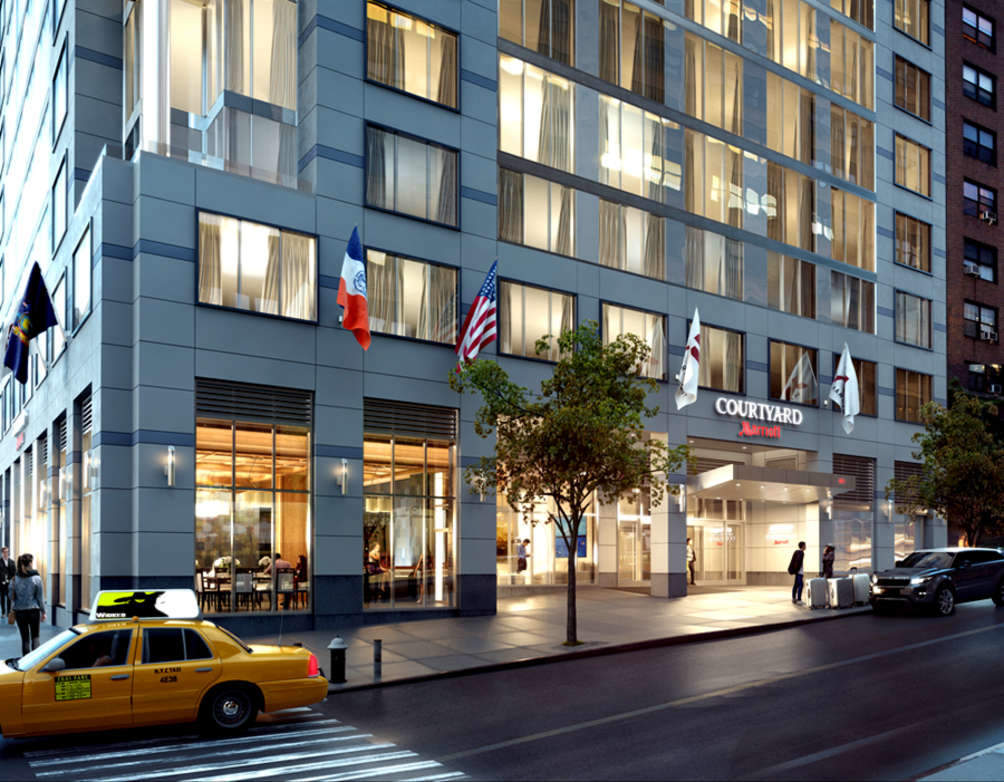 Another Hudson Yard hotel set to open up next year is the Courtyard by Marriott Hotel. Set to span 29 floors and 312 feet, the hotel will have 339 rooms in total and has been valued at a huge $181 million. The property is located at 461 West 34th Street a stonesthrow away from the Jacob Javits Convention Center which is also currently undergoing a major renovation. The new hotel will have a fitness center, meeting rooms, several restaurants and a two-story dining room.
image: Marriott Hotels