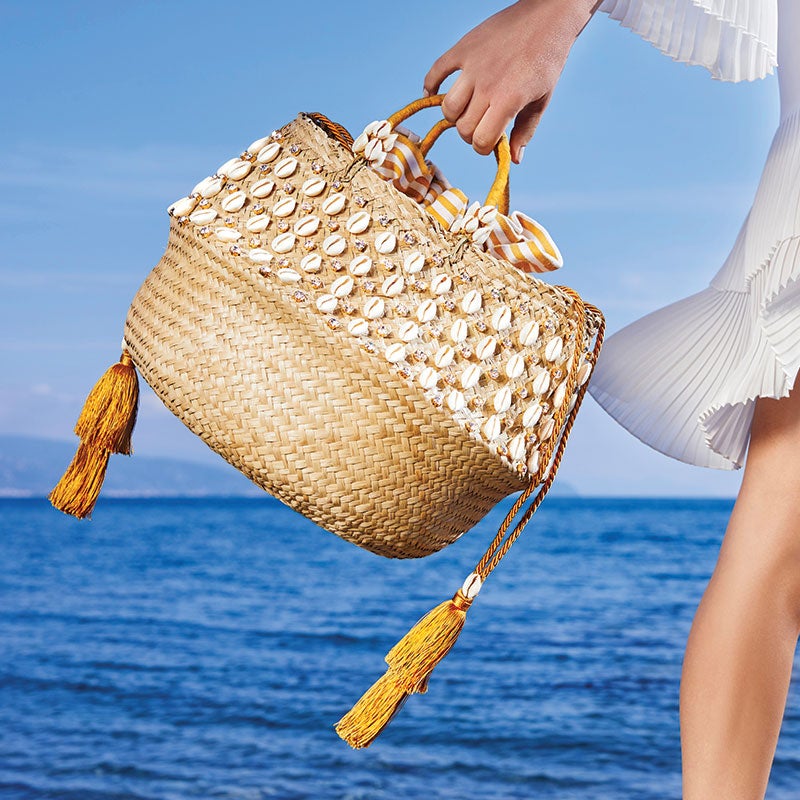 Luxury footwear label Aquazzura is heading to the Italian Riviera with its limited-edition high summer capsule collection called The Escapes in collaboration with Le Ninè handbag brand and accessories label Rebecca de Ravenel (known for her 'Les Bonbons' earrings). This collection marks the first-ever accessory pieces for Aquazzura in the form of bags, hats and earrings and, of course, shoes.
Aquazzura founder and creative director Edgardo Osorio collaborated with these two companies in an effort to create the perfect set of summer accessories, inspired by his love of the Italian Riviera and Capri, and handcrafted by Italian artisans. He and de Ravenel created 'Coraline' earrings, coral-inspired drop earrings, and the 'Riviera' earring, a take on her signature 'Les Bonbons' bells only decorated in shells.
With Le Ninè, he created the Riviera Large and Riviera Mini, both made from natural raffia and sewn-on tropical cowrie shells. Of course, it wouldn't be complete without an Aquazzura detail like the crystals and swinging tassel details. The Riviera Mini comes in three colorways. Also with Le Ninè, the capsule collection features a Riviera Hat – a woven, raffia, wide-brim hat with cowrie shells, crystals and frayed edges.
Osorio designed four pairs of shoes, each with a summer design, including an espadrille flat, espadrille wedge and two colors of a Riviera Sandal Flat with cowrie shells and tassels.