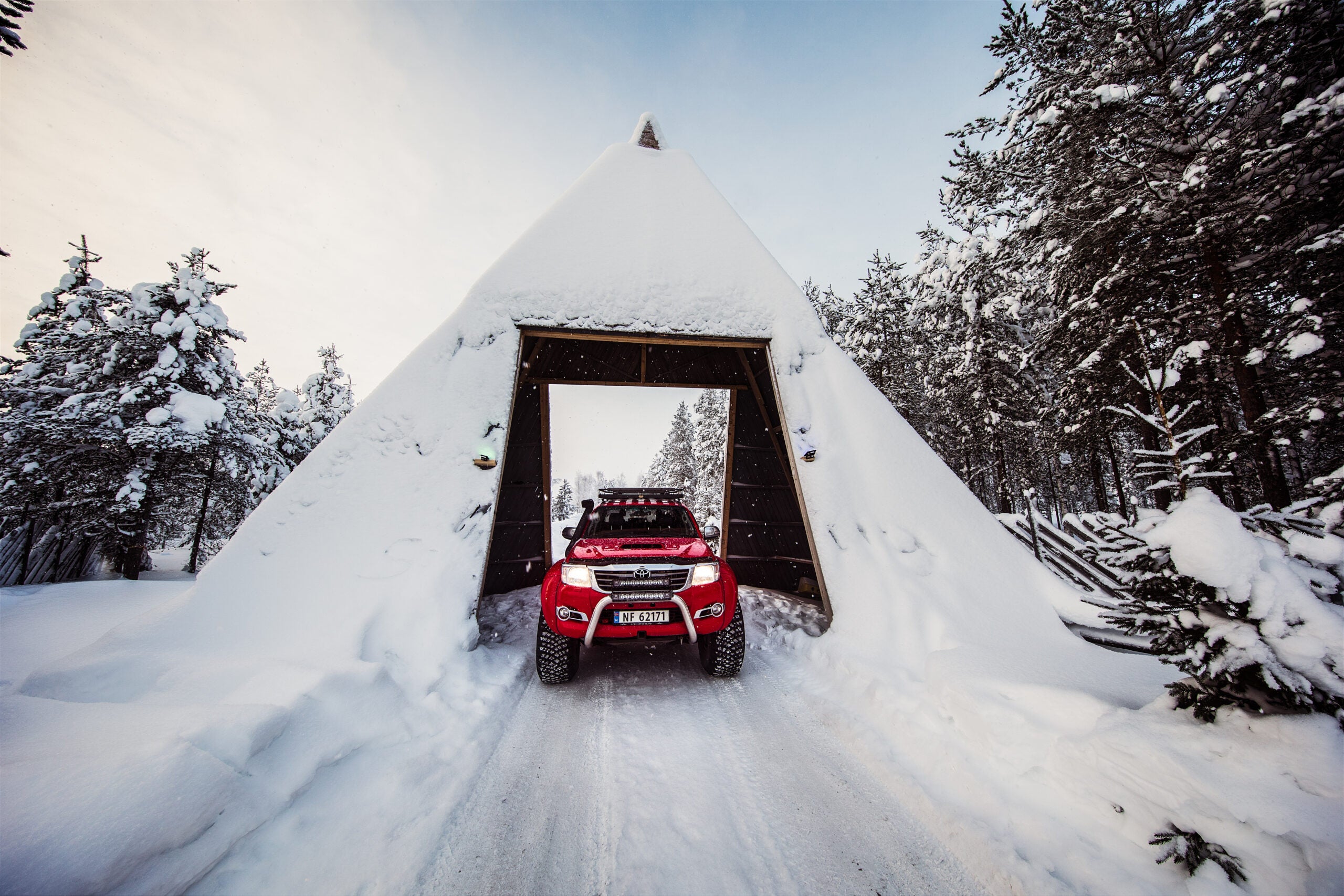 This story originally appeared in the November/December 2018 issue of Elite Traveler.
Head north to the rough-and-ready landscapes of Norway, Finland and Sweden for an Arctic Circle off-roading expedition, Elite Traveler style.
Exploration in cold, remote destinations usually conjures visions of roughing it, trading everyday luxuries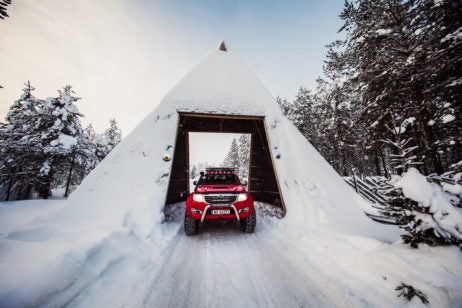 for months of preparation and top-notch survival skills. Off the Map believes that adventure travel shouldn't come with a warning. The adventure travel company recently launched its Arctic Circle Expedition trip—a four-day, three-night excursion that takes you from the coast of Norway into the heart of the Arctic wilderness via Arctic Explorer off-roading trucks (originally built for the Top Gear: Polar Special TV show). It sounds extreme—and it is—but instead of rustic campsites, you'll experience the best lodging in the Arctic, gourmet Scandinavian cuisine and pristine, picturesque views, all by way of a private guide.
Start at Norway's northern city of Tromsø and off-road your way to Camp Tamok wilderness center, where you'll receive your warm Arctic gear. Leave navigation to your guide; they will lead you through the snowy terrain, where you'll stop at the Norway–Sweden border and see the striking change in landscape between countries before retreating to your Art Suite at the original Icehotel—a hotel with rooms carved out of snow and ice—in Jukkasjärvi, Sweden. Rest up, in the morning dogsleds await to take you to Finland where you'll experience a traditional Finnish sauna. By night, hunt the Northern Lights and enjoy the mesmerizing light display before spending the night in your Aurora Dome tent in the middle of the Lapland wilderness, Finland's northernmost subarctic region known for its North Pole–esque setting and near-uninhabited land.
Just when you think you've seen it all, you'll drive a snowmobile back to Norway for the last leg of your trip and trade your transport once again for a rigid inflatable boat as you cruise along the Lyngen fjord. A much-needed reprieve awaits you at the Aurora Spirit distillery for dinner and a tasting. Spend your last night at the Lyngen Experience Lodge in a remarkably sumptuous suite overlooking the water.
From $9,040 per person. Contact info@offthemap.travel, +44 800 566 8901, offthemap.travel