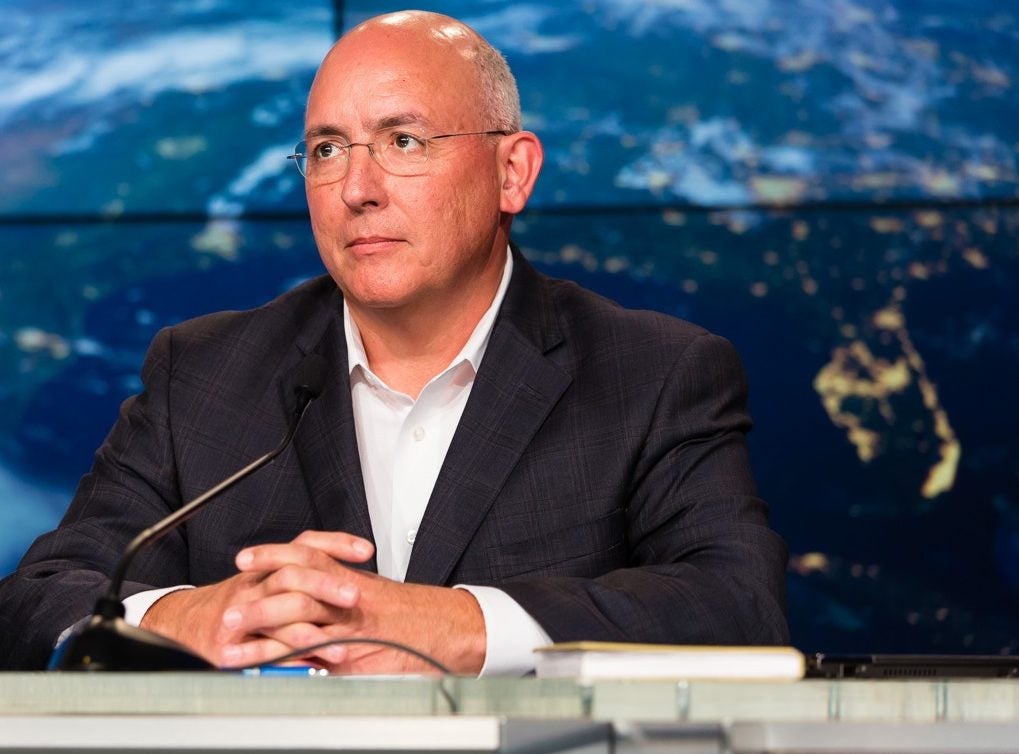 Why should we look to the stars when there are so many problems on Earth? Michael Suffredini, NASA's former International Space Station manager, firmly believes that exploring space will develop the technology we need to save our planet.
"Why go to space when we have all these problems to solve on Earth?" Rarely does a mention of our inherent drive for space exploration, and our fascination with the vast universe, pass without this retort. To that I say, "The exploration and exploitation of space is how we will solve our problems on Earth."
With over 35 years of human spaceflight experience and from my seat as NASA's International Space Station (ISS) manager from 2005 to 2015, I cultivated an intimate, visceral understanding of the multitude of ways spaceflight creates breakthroughs back home.
Technologies developed to keep humans safe and productive in space, and scientific and medical discoveries made there, have fundamentally advanced our way of life. Additionally, those few individuals who have flown to space returned with a profound global consciousness after viewing our vibrant home with its thin, fragile atmosphere protecting it against the blackest void, free from any borders or dogmas, priming them to make positive and resounding impacts in the world.
Thus, pushing these boundaries is part of the iterative process that continually enhances life on Earth. But that is only half of the equation. The truth is, the arc of human evolution is plainly in front of our eyes. We grew from tribes on land to a seafaring species, from industrialization to an airfaring one.
In the information age, it is incumbent that we become a true spacefaring one, with all the civilizational leaps in technology and perspective that entails. This progression is about our calling as one larger organism to grow, to flourish, to see and populate far-flung locales and probe their mysteries.
As we look toward the stars, however, we often overlook the essentiality of Low Earth Orbit (LEO) to achieving these aims, and all we have yet to do to master it as a domain. As I managed the ISS — the largest global peacetime project in human history — I could also see it had a finite lifespan. Its partner nations will gradually tire of spending, as governments do, on its upkeep, as many look toward exploration of the moon and Mars.
We are just beginning to realize the fruits of years of LEO research and now can conceptualize the possibilities microgravity manufacturing has to offer, such as superior pharmaceuticals, 3D-printed human organs, high-performance fiber-optic cables and superalloys. We cannot afford to forego the undiscovered leaps still awaiting us in LEO, as they may one day be essential to the continuation of our species.
I co-founded Axiom Space to address this by making living and working in LEO a mode of civilization as normalized and accessible as all our present ones. To fulfill this mission, we bring a team steeped in ISS heritage — having built and operated it at the highest levels over significant careers at NASA — and buttress it with private-sector experience in engineering, finance and law. We uniquely understand how to drive costs down and access up, while maintaining safety and utilizing current technology and ground-based capabilities in concert with essential space-based capabilities.
Our plan unfolds in three steps. Axiom presently offers flights to ISS to individuals who wish to live the transformative experience themselves. Next, the first modules of the Axiom Commercial Space Station (ACSS) will be attached to ISS, providing modern accommodations for more astronauts, a first-of-its-kind immersive view of our beautiful Earth, and additional research and manufacturing volume. Finally, by the time of ISS retirement, the ACSS will detach and operate as a free-flying commercial platform 'for all users' — the next stage of human settlement of space.
Those users include government astronauts from all nations, private astronauts, researchers, entrepreneurs, manufacturers and companies seeking to test systems in LEO before exploring deep space. In other words, as we work to improve life on Earth, we will also provide the infrastructure necessary to send life elsewhere.
Those who fly to space with us now will enable this future and, for that, history will remember them well. They will return changed forever, inspired and empowered to catalyze a species-wide awakening — to cherish and nurture our planet, make it a better place and answer the call, as we always have, to enrich our existence by seeking what is over the horizon.