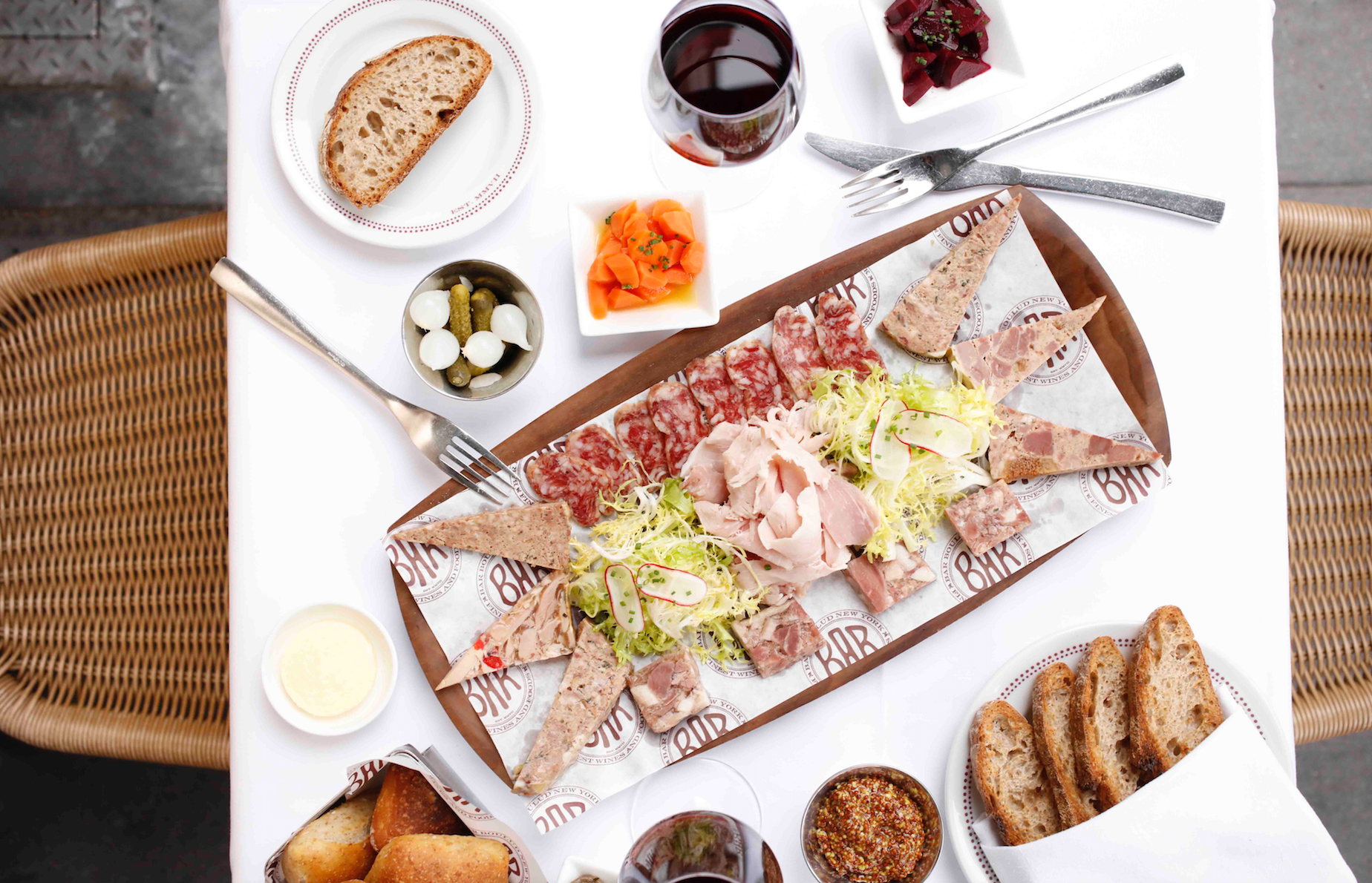 Point blank: Bar Boulud's charcuterie board is one of the best in the city. When chef Daniel Boulud (he has 16 restaurants and food concepts all over the world, including the two-Michelin-starred Daniel in New York) conceptualized the French bistro in 2008, he wanted to serve dishes that were elegant, yet approachable — and so quintessentially French. With this chic outpost, the Lyon, France native created a typical French-style charcuterie board that pays homage to his childhood in Lyon. Its charcuterie board is often called the heart and soul of Bar Boulud.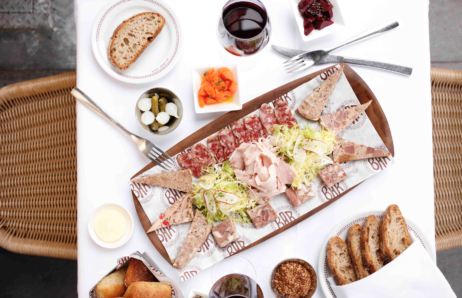 Boulud initially enlisted the award-winning Parisian charcutier, Gillés Verot, dubbed the Champion de rance du Fromage de Tête, to help him create a completely French charcuterie board. As of last year, the 24-year-old chef charcutier Arthur Dehaine now heads up Bar Boulud's charcuterie, following Verot's same concept but introducing seasonal recipes and creative twists to some classic recipes. For example, one of Dehaine's standout recipes is the Jambonneau dusted with fine herb crumbs, resulting in a bright green dish. Another favorite on the spring menu is his Pâté de Campagne with kale and juniper berries. He tries to infuse different ingredients into traditional recipes.
At Bar Boulud, you will also find traditional French recipes, such as Pâté Grand-Mère, Pâté Grand-Père, Poulet Aux Poivrons and Canard Aux Figues, that come on each board. Of course, no French charcuterie board would be complete without a Cochon Crown, Jambon de Paris or Sauccisson Lyonnais. Expect crispy baguettes, pickled vegetables and a touche of moutarde on the side to accompany your gorgeous array of meats.
Pair these delicious bites with the restaurant's James Beard Award-nominated wine program (the focus is placed on bottles from Burgundy and the Rhône Valley) and you have the perfect after-work happy hour or weekend afternoon plan. For a subtle yet not overpowering red, head sommelier Joe Robitaille suggests the 2014 Cuvée la Bachasse from Frédéric Aublanc. Trust us when we say it will become your new favorite culinary spot in the city.
Bar Boulud in New York, +1 212 595 0303, barboulud.com 
Photos: Bar Boulud