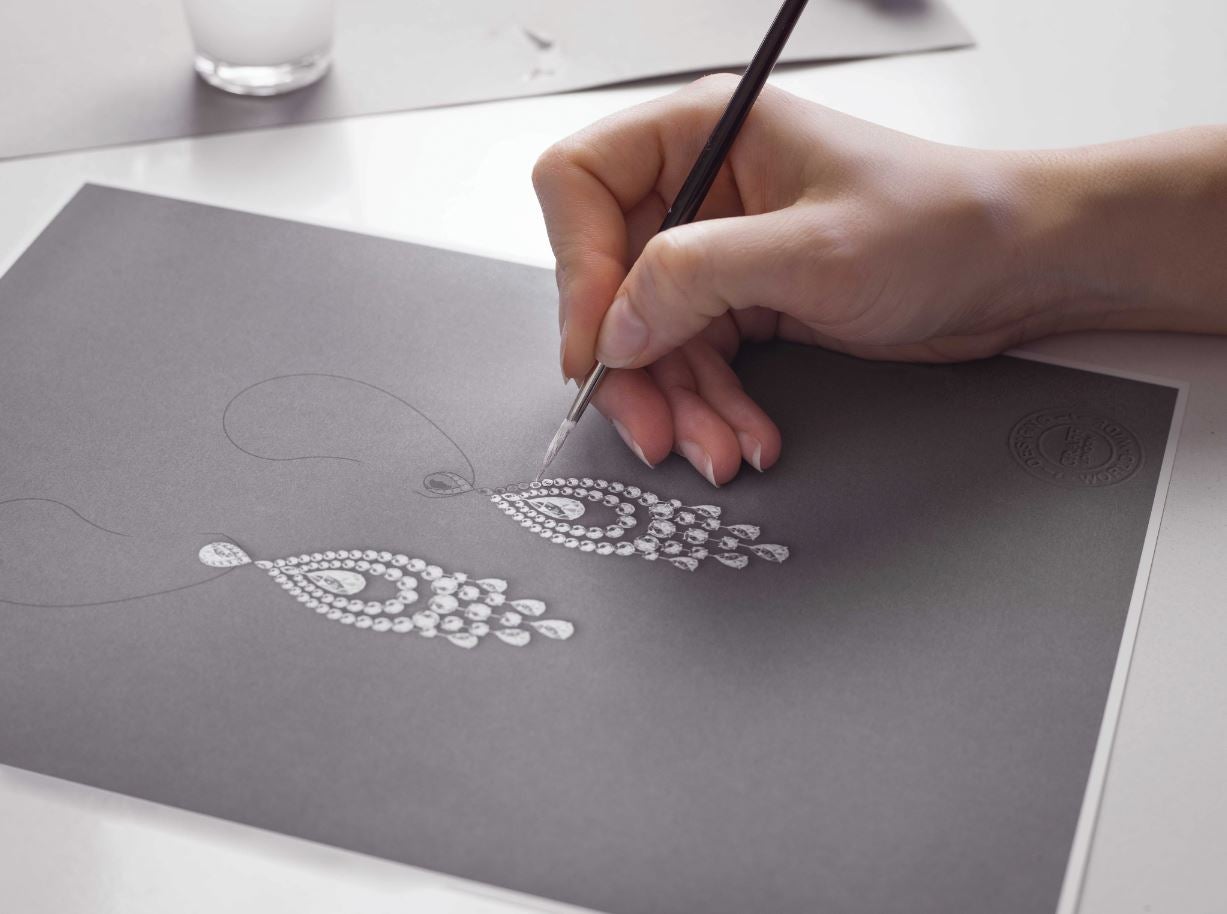 This story originally appeared in the November/December 2018 issue of Elite Traveler.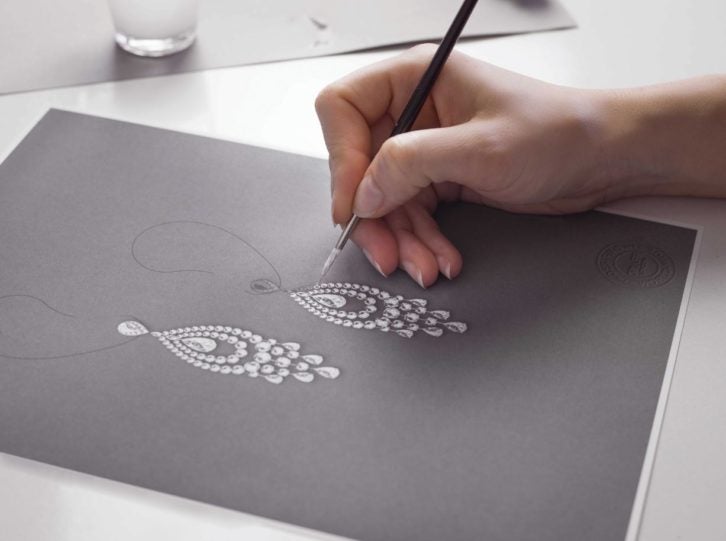 Known for its incredible high jewelry, as well as acquisition and polishing of some of the world's most famous diamonds, including the Letšeng Star (a 550-carat rough diamond) and the Magnificence (the largest emerald-cut D flawless diamond in the world), Graff's exquisite craftsmanship and exceptional stones set it apart from other jewelry houses. Here, we take you behind the scenes of its Mayfair, London workshop to see how these spectacular earrings were made.
Pure Artistry
What does it take to create a diamond masterpiece? At Graff, it starts with the man
behind it all, Laurence Graff, who founded the company in 1960 and has been the driving force behind its most audacious jewels. Each piece begins with an idea from Graff, which his artists deftly interpret with detailed gouache paintings.
Stone Selection
Once the final design is approved, gemologists select the perfect diamonds for the
piece, ensuring each stone matches and complements the others. The center stones in these earrings are two beautiful 3.02-carat pear-shaped diamonds, which are
surrounded by pear-shaped strands of brilliant-cut diamonds.
Goldsmithing
An expert jeweler pairs traditional goldsmithing techniques with the latest technology to create the white gold mounting for each diamond. Working with tools that wouldn't look out of place in the 19th century, each is handcrafted to show as little metal as possible, placing focus on the stones. The mountings are discreetly articulated, allowing movement so the diamonds can catch the light from all angles.
Setting
After the mounting is finished and pre-polished, it heads to an expert diamond setter who will meticulously place each stone before securing it.
Polishing
The final step is polishing. Artisans use multiple methods to polish the gold and stones to make them as brilliant as possible. Once polished, the earrings are thoroughly inspected to ensure they are absolutely perfect before leaving the workshop.
The Masterpiece
After over 100 hours of work from expert artisans, the magnificent earrings are finished.With over 30 carats of colorless diamonds, including the spectacularly matched center stones, they sparkle with unbelievable brilliance, which is perhaps why they graced the ears of Angelina Jolie during her red-carpet appearance at this year's Bafta Awards.
Graff earrings in 18K white gold with 32.98 carats diamonds, price on request, available by appointment at Graff in New York, +1 212 421 3605, graffdiamonds.com