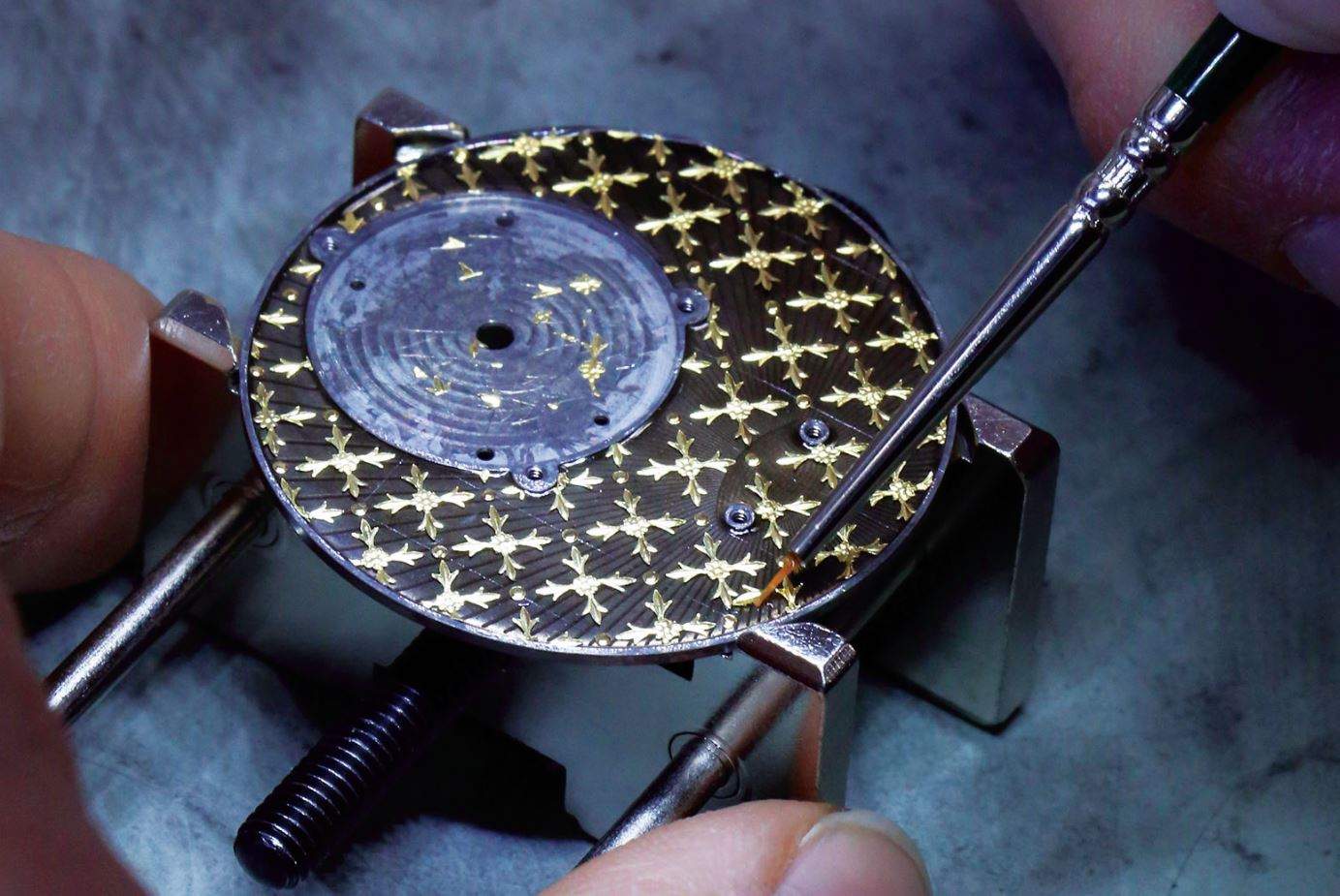 This story originally appeared in the January/February 2019 issue of Elite Traveler.
In its Atelier d'Arts in La Chaux-de-Fonds, Switzerland, Jaquet Droz's artisans preserve and promote ancient decoration techniques, including the very rare paillonnée enameling. Despite being revered in the 18th century, including by Pierre Jaquet-Droz himself, the technique nearly disappeared in the 20th century. The company only has two master artisans who can do the work; they are currently teaching new artisans to ensure that the art doesn't die with them. Here, we take a behind-the-scenes look at how a classic motif is created.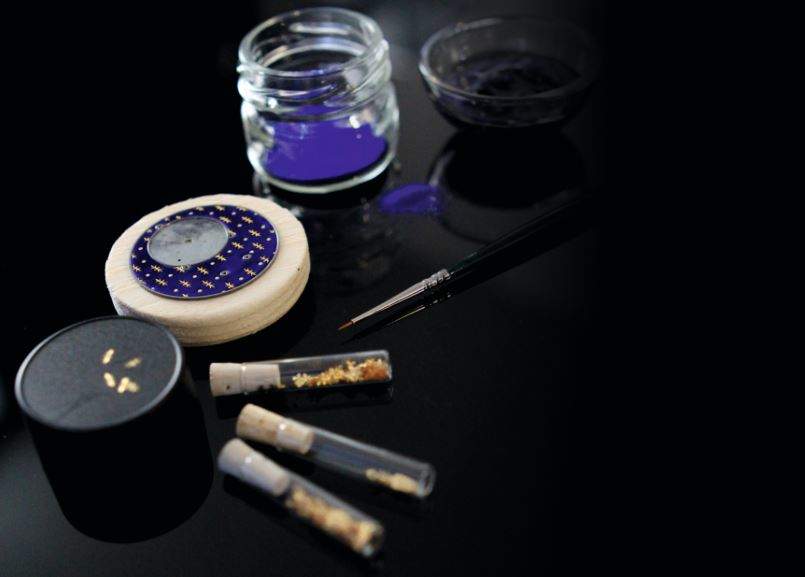 Each dial takes a week to make from start to finish, beginning with a guilloché engraving on the dial base. Once the base is engraved, an artisan painstakingly applies thin layers of Grand Feu enamel. Each layer of enamel is baked in the oven and cooled before the next layer is applied, resulting in a magical, shimmering effect and an incredibly rich color. Grand Feu enamel dials on their own are considered a feat of haute horlogerie; topping with gold-leaf paillons only enriches the enamel's beauty.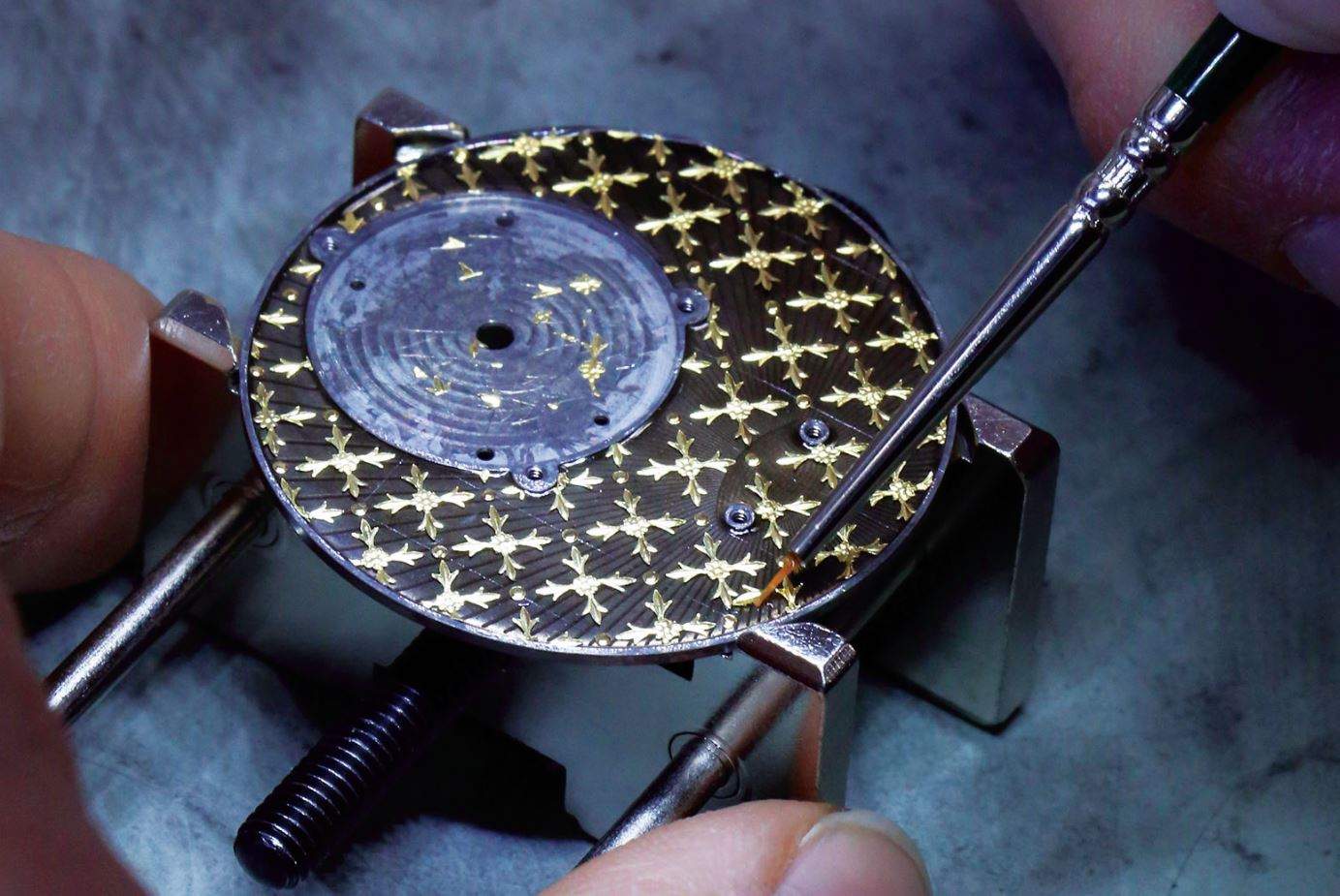 The paillon process begins with creating the paillons themselves. When Jaquet Droz resurrected the technique, its artisans used original paillons dating to the 18th century as they did not have the knowledge to make new paillons. Later, they learned to create new paillons, which required designing and creating specialized tools to hand-cut the delicate pieces from gold leaf. The paillons range from traditional barrettes, arabesques and dots to exquisite miniature birds.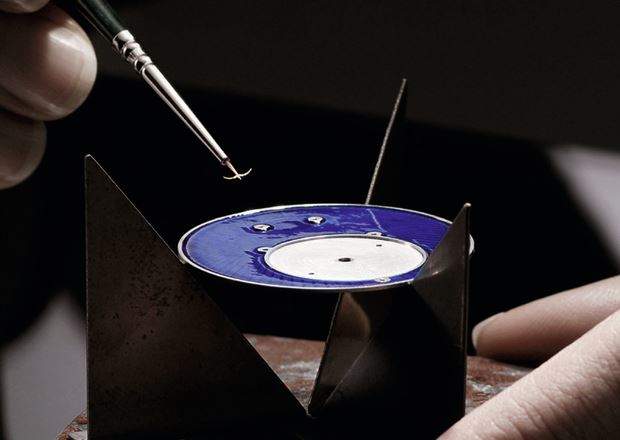 After designing the motif, the artisan peers through a microscope and uses an ultra-fine brush to carefully position each paillon on the dial. Once the decoration is complete, the paillons are covered in a translucent enamel fondant to fix them in place and the dial is fired in the oven one final time. The clear surface is then polished, and the dial is ready to be assembled.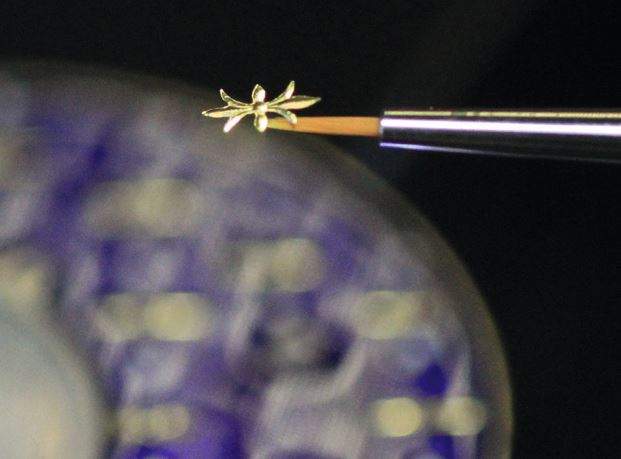 Jaquet Droz employs this technique in several models, ranging from a very traditional pocket watch that looks as if it could have been plucked from a museum to an advanced flying tourbillon with a seven-day power reserve, where the decorations highlight the contrast between classic horology and modern technology. As each dial is created in house, Jaquet Droz's artisans can design custom motifs for special-order timepieces.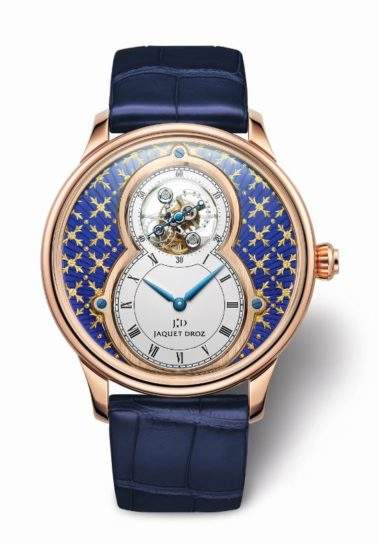 Pocket Watch Paillonnée, $47,300, Grande Seconde Tourbillon Paillonnée, $119,200, King Jewelers in Aventura, Florida, +1 305 935 4900, jaquet-droz.com