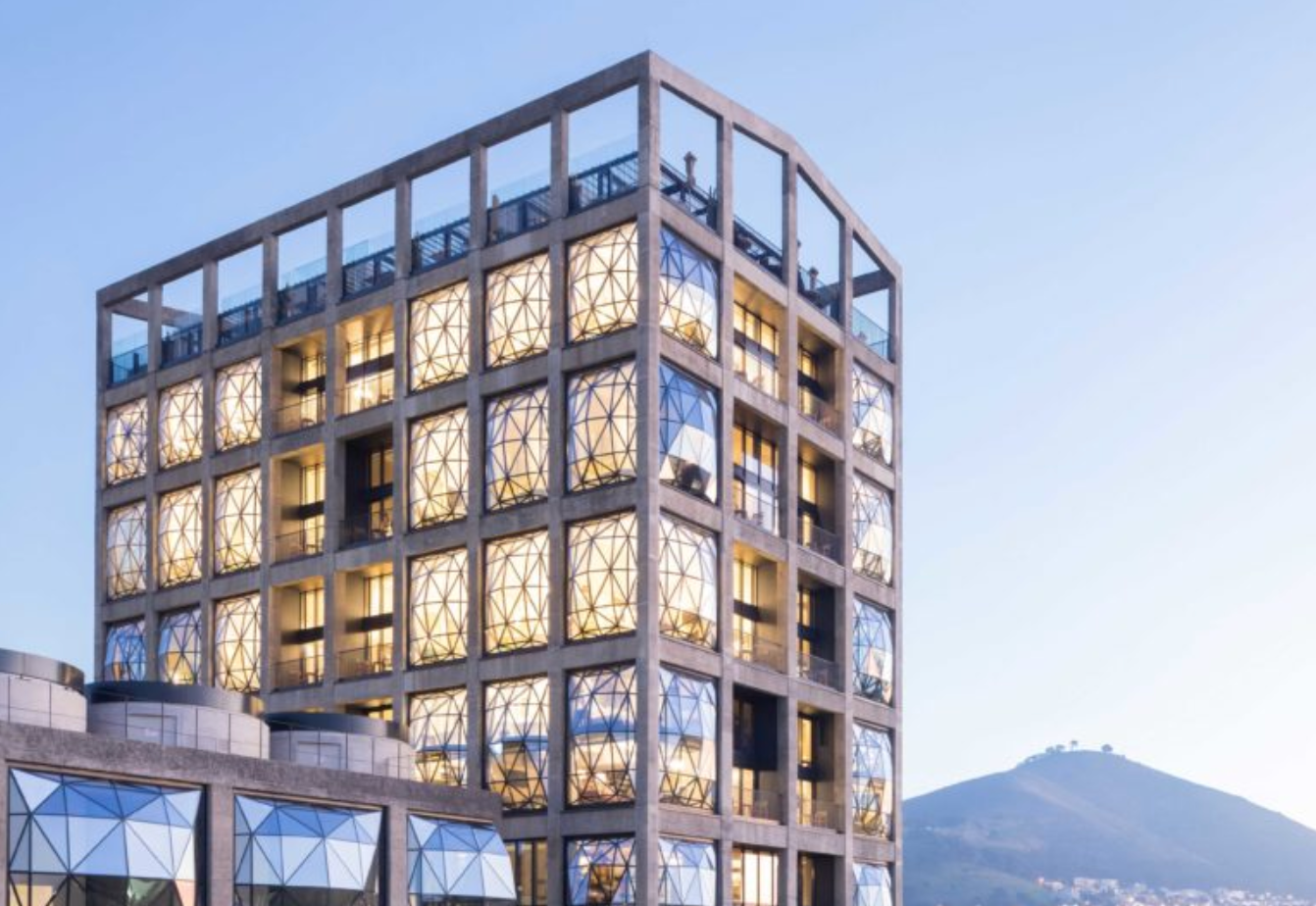 South Africa has a flourishing and vibrant art scene and some of the best art galleries in the world. Head to Cape Town and Johannesburg to discover a world of thought-provoking and powerful pieces from contemporary African artists, as well as Dutch, French, Flemish and British works. 
Zeitz Museum of Contemporary Art
Cape Town
One of the most eagerly anticipated openings in not only South Africa but in the entire world, the Zeitz Museum of Contemporary Art opened in late 2017 to critical claim. It is currently the largest museum in Africa and also has the largest collection of African art in the world. It houses a plethora of fascinating and provocative exhibitions, with works of art from Cheri Samba, Chris Ofili, Jacki Job and Liza Lou
The architecture of the museum is also something to behold: designed by legendary architect Thomas Heatherwick, the former grain silo building is now a work of art in its own right. The nine-story building has unique diamond-shaped windows that flood the interiors with light. Inside, the atrium consists of the tube-shaped concrete silos that have been hollowed out — the result is utterly stunning.
Goodman Gallery
Johannesburg
The Goodman Gallery in Johannesburg first opened in 1966 and was founded  by Linda Givon during apartheid. The culturally and historically important art gallery provided a non-discriminatory space allowing for creative freedom for black artists when it first opened (black artists would often masquerade as waiters to avoid arrest) and is still one of the most distinguished art galleries in South Africa. During its fifty-plus years, it has been a leader in showcasing contemporary art, highlighted both established artists and rising new talent. There is also a Goodmans Gallery in Capetown and the galleries often present at major art shows such as Frieze and Art Basel. The gallery displays works by Willem Boshoff: Death of African Art, 2014, is a collection of wooden African figures and masks cut up into small pieces and mounted on a discarded plywood base and Ruby Onyinyechi Amanze who creates stunning large-scale, fluid drawings.
The Iziko South African National Gallery
Cape Town
View this post on Instagram
With Table Mountain looming in the background, The Iziko South African National Gallery is a must visit during any trip to Cape Town. It is South Africa's national gallery and houses Dutch, French, Flemish and British works from the 17th to the 19th century. The permanent collection regularly rotates so the museum has a full program of temporary exhibitions, as well as a visiting exhibits. There is an interesting collection of indigenous sculpture and poignant beadwork that celebrate the unique and creative cultures of the African continent.
Johannesburg Art Gallery
Johannesburg
Situated in Joubert Park in the central business district of Johannesburg, the Johannesburg Art Gallery (or JAG to those in the know) is one of the largest galleries on the subcontinent. It has over 9,000 artworks in its collection and 15 exhibition halls. Within the gallery's extensive collection, you can expect to see a wide array of mediums including paintings, sculpture gardens, photography, ceramics and permanent collections. Peruse the important artworks by a number of famous artists: Picasso, Rodin, Ernest Cole, Sekotos, Pierneef, William Kentride and Tracey Rose, as well as traditional Southern African art and artefacts. The elegant building was designed by renowned architect Sir Edwin Lutyens in 1915.