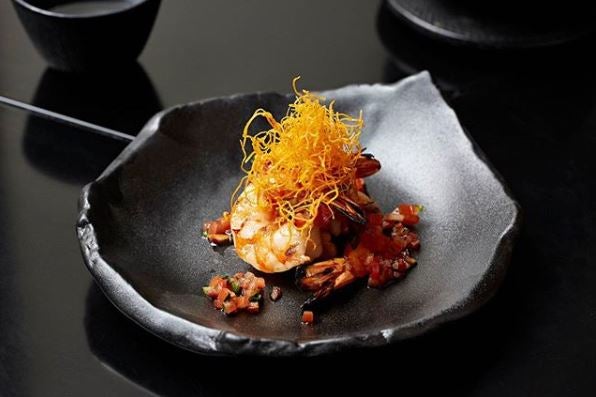 For the Elite Traveler the opportunity to stay in a hotel with an amazing restaurant is a special one. Far too many luxury hotels let themselves down at the final hurdle by offering sub-par food, but for those finding themselves jetting off to the English capital we have rounded up 12 of the best hotel restaurants in the city. From traditional grill restaurants right through to innovative molecular cuisine, our list has it all covered.
Le Dame de Pic
Four Seasons at Ten Trinity Square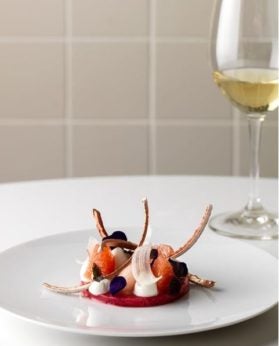 When three-Michelin-starred French chef Anne-Sophie Pic opened this restaurant at the beginning of 2017, everyone knew it would be an immediate hit – sure enough it was awarded its first Michelin star in the 2018 Michelin Guide and became a new entry in this year's Elite Collection Top 100 Restaurants. It's within the grand surroundings of Four Seasons at Ten Trinity Square that you can dine on the signature French cuisine of this renowned chef – known for combining her French culinary background with a modern sensibility, the chef comes up with creative flavor combinations as she aims to explore encounters throughout the sensory process. Try a la carte dishes like Petrossian Daurenki Caviar with blackcurrant leaf and cucumber jelly and hojicha cubeb pepper ice cream, and Hereford beef roasted with Monts Amaro coffee, which is accompanied by cinnamon leaf, celeriac in brown butter, gin and sobacha.
Ametsa with Arzak Instruction
Como The Halkin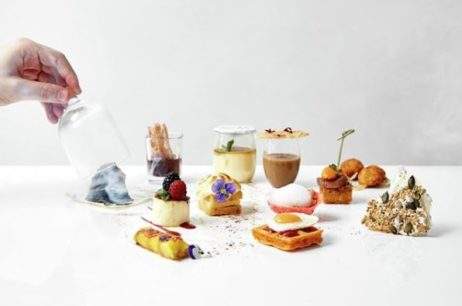 Overseen by one of the world's most renowned female chefs, Elena Arzak, along with her father Juan Mari Arzak, this Michelin-starred restaurant offers a taste of the three-Michelin-starred food at their world famous family restaurant, Arzak in San Sebastian. In a modern light-filled dining room distinguished by its ceiling installation consisting of tubes of yellow spices, diners are served imaginative Basque dishes that showcase each season's ingredients. Famed a la carte dishes include suckling pig with pseudo cereals and sea bass on the beach, but this playful cuisine is best experienced in one of the restaurant's tasting menus with wine pairing. For a more casual meal, opt for a sherry flight with tapas, which is served at The Halkin Bar.
Nobu Restaurant & Bar
Nobu Hotel Shoreditch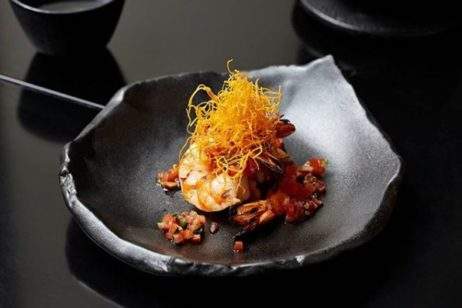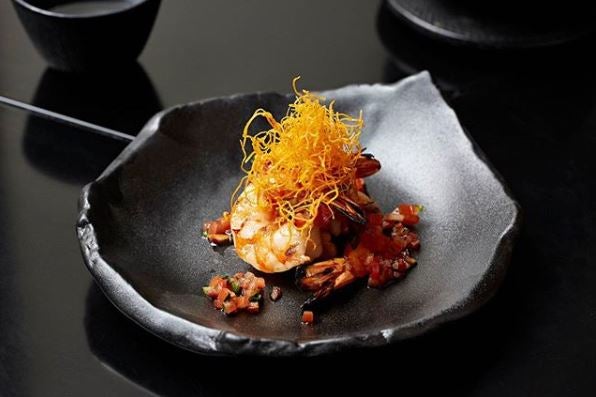 The latest Nobu hotel to have arrived in London, Nobu Shoreditch stands out for its chic design exhibiting a modern Japanese aesthetic and flavor of the area of London it's in. The food here is naturally among the hotel's greatest attributes with chef Nobu Matsuhisa's celebrated fusion cuisine becoming the focus for many who stay. Nobu Restaurant & Bar consists of a dining room with open kitchen, sushi counter, lounge and bar, plus outdoor courtyard, with a buzz we've come to expect of Nobu restaurants. The menu features classic Nobu plates such as black cod miso, and wood oven roasted lobster with Hokkaido scallops, but you'll also find dishes that are exclusive to Nobu Shoreditch such as brick oven roasted octopus with anticucho miso and duck confit with raspberry teriyaki. Be sure to try one of the cocktails, or pair your meal with sake.
Dinner by Heston Blumenthal
Mandarin Oriental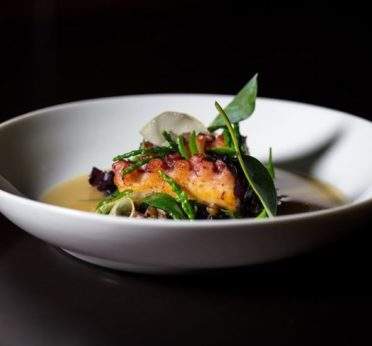 One of London's most famous restaurants, and number fifteen in the Elite Collection Top 100 Restaurants 2018, the two-Michelin-starred restaurant Dinner is a must-visit for any gastronome coming to the city. Overseen by Blumenthal and headed up by chef Ashley Palmer-Watts, the kitchen creates an imaginative culinary experience that fuses inspiration taken from long-forgotten recipes with modern innovation. One of the most celebrated dishes is the Meat Fruit, which was modeled on the food illusions served at banquets many centuries ago. Try these dishes inspired by historic British gastronomy a la carte, or go for the Chef's Table, which consists of a bespoke menu created by Palmer-Watts, an insight into the energy of the kitchen and the service of your own dedicated sommelier.
Céleste
The Lanesborough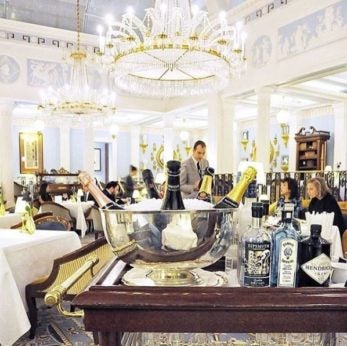 You'll immediately be impressed with this Michelin-starred restaurant at The Lanesborough, thanks to its lavish dining room complete with domed glass roof, chandeliers and ornate décor. As the restaurant's patron, four-Michelin-starred chef Eric Frechon brings the modern cuisine of Le Bristol in Paris to the London kitchen, honoring British cuisine as well as modern European cooking. Dine on beautifully presented dishes like courgette flower stuffed with courgette farce and goat's cheese basil pesto, Scottish langoustine ravioli with claw veloute infused with lemongrass, and roasted marsh lamb saddle with nori seaweed crust, kohlrabi puree and lemon confit gnocchi. Finish with an indulgent but fresh dessert such as raspberries with basil sponge cake and ewe curd sorbet.
Hélène Darroze at The Connaught 
The Connaught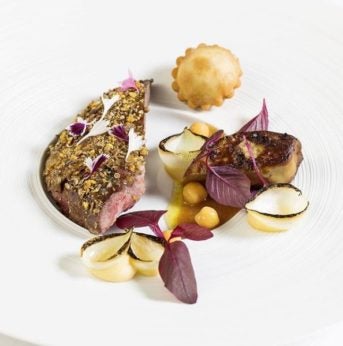 It's in the sophisticated but cozy surroundings of this two-Michelin-starred restaurant at The Connaught that you can experience the celebrated cuisine of revered chef Hélène Darroze. Much of the focus here falls on the best seasonal ingredients brought in by suppliers each day. And these ingredients are then crafted into a menu that celebrates the produce's full flavor and texture with French culinary influence. You can choose five or seven plates to form a bespoke tasting menu, with the option of wine pairing. Dishes range from seafood plates such as Oscietra Royal-Imperial caviar with Fine de Claire oyster and coco bean, to meat plates like A5 wagyu beef from the Gunma prefecture of Japan with shallots, caviar, pommes soufflees and port wine. You can make your choice on a solitaire board menu in which marbles bear the names of the day's ingredients.
Jean-Georges at The Connaught 
The Connaught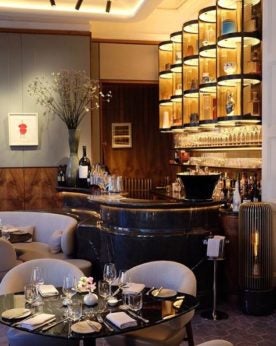 The newest addition to The Connaught, Jean-Georges opened in the summer of 2017, and has garnered glowing reviews since. The stylish, light-filled dining room, complete with stained glass by the artist Jean-Michel Othoniel, is an appealing setting at any time of day. Here you can tuck into the signature cuisine of world famous chef Jean-Georges Vongerichten in which British produce and inspiration taken from the city is fused with the chef's love for Southeast Asian flavors. Dishes span a spectrum of global specialties, from crispy salmon sushi with chipotle emulsion and soy glaze, to parmesan risotto with spring mushrooms, lemon and herbs, and spiced rack of lamb with cucumber relish, haricot vert and ratte potatoes. For the full experience, go for the 6-course tasting menu, and perhaps pay the restaurant another visit to try the creative afternoon tea.
Galvin at Windows
Hilton Park Lane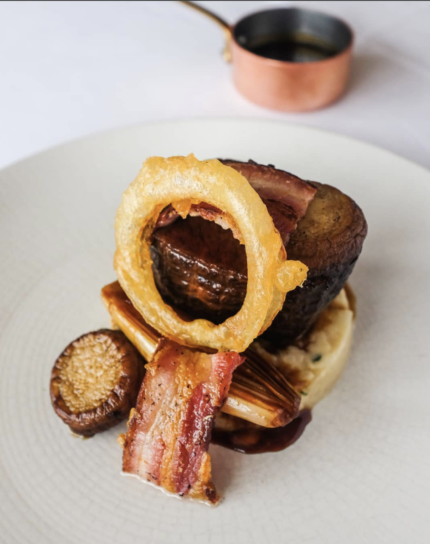 Situated on the 28th floor of the Hilton Park Lane, Galvin at Windows is not only one of the Galvin Brothers most opulent restaurants, but it is perhaps one of their best. Offering up French haute cuisine, the food is typical of a Galvin restaurant, with their menu featuring dishes from around the world, prepared using classical French techniques. Mathed  For our British readers many will already know of Galvin at Windows because of their in-house celebrity – general manager Fred Sireix, who is a regular TV star and author.
Marcus
The Berkeley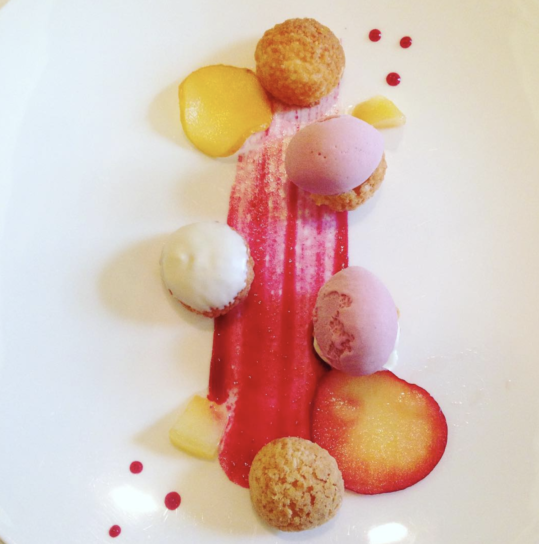 One of London's most consistent hotel restaurants – Marcus at The Berkeley is widely tipped as the next restaurant in the capital to be awarded three Michelin stars. Since its refurb in 2014, Marcus has taken a more casual stance on fine-dining, while ensuring it still offers one of the city's most opulent menus. Their tasting menu regularly changes with the seasons, with their most recent iteration offering guests the chance to try a number of typically British dishes such as crispy pork jowl, purple sprouting broccoli and liquorish as well as pheasant egg with short rib ragu, wild garlic and asparagus.
Alain Ducasse
The Dorchester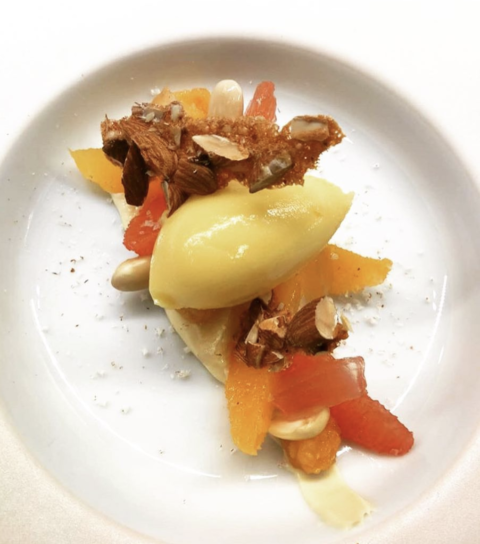 Ten years on since its launch, Alain Ducasse at The Dorchester is still widely regarede as one of the capital's greatest ever restaurants. Not only does the restaurant give enough space for Ducasse's skill as a chef to shine, but the restaurant's layout isn't like anything else. With its beautifully pared back interior and generous table-spacing, giving guests the feeling of a truly exclusive experience. In terms of Ducasse's menu, guests can expect classic Ducasse-style dishes, focusing on using only the best ingredients prepared in the greatest way possible, a few dishes from the tasting menu include hand-dived sea scallop with escarole and sunflower seeds, and milk-fed lamb with green peas and mint.
Min Jiang
Royal Garden Hotel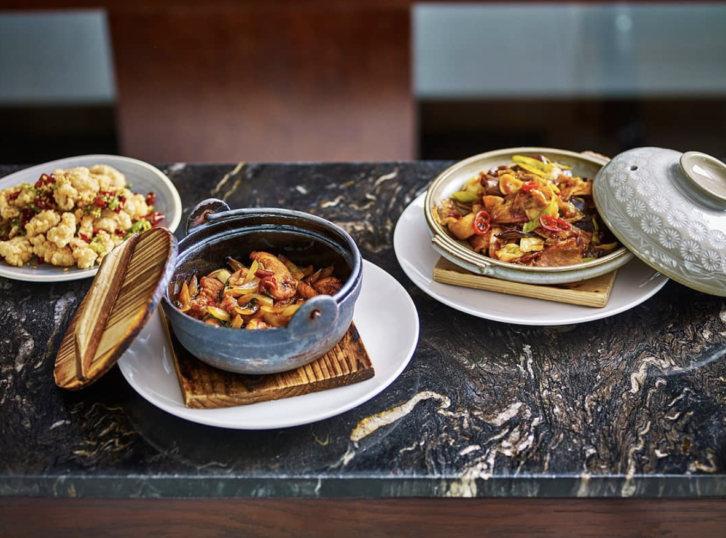 Sitting on the tenth floor of the Royal Garden Hotel, Min Jiang not only offers some of the best views of Kensington Palace and the surrounding area, but also serves one of the city's finest traditional Chinese menus. Focusing on serving regional Chinese dishes, the menu sprawls several pages going from traditional appetisers such as steamed scallops with XO sauce right through to the more innovative chef's specials including wood-fired Beijing duck (made up of two servings, including the delicious crispy duck skin coated in sugar).
Roux
The Landau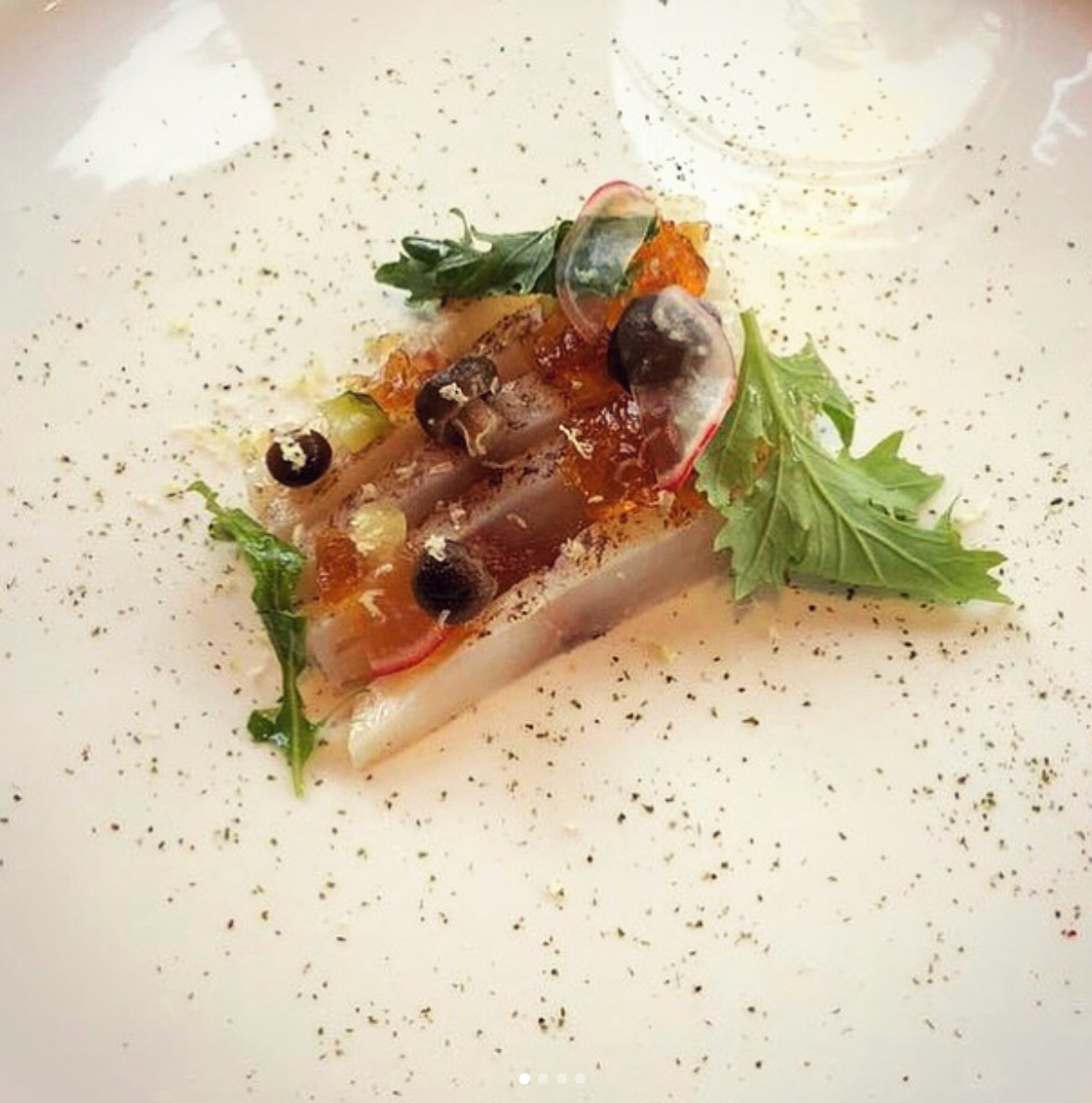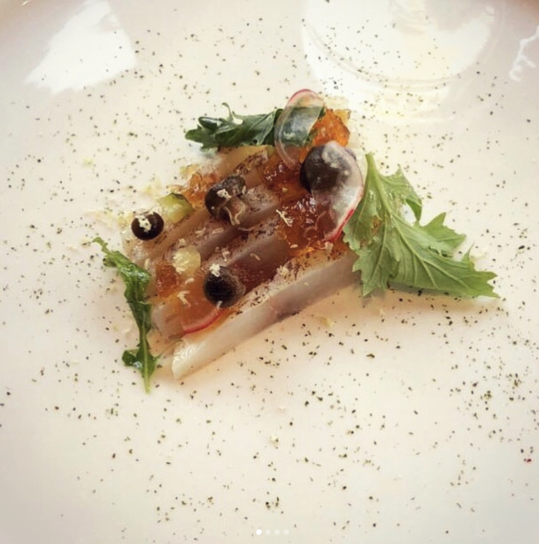 With its beautiful David Collins designed dining room, Roux at The Landau is easily one of the city's most intriguing hotel restaurants. Not only does it offer an extensive wine menu spanning well over 500 bottles, but its beautiful warm wooden interior and refined menu puts guests at ease in a way many others fail. Having gone through a refurbishment this year, the restaurant has refined its menu, taking guidance from its patron Michel Roux Jr the restaurant now offers a charcuterie and shellfish counter as well as the chance for guests to enjoy a slightly more informal and speedy lunch menu. While the traditional dining room still focuses on serving Roux's famously refined dishes, prepared using only the best ingredients on the planet.
Eneko Basque Kitchen & Bar
One Aldwych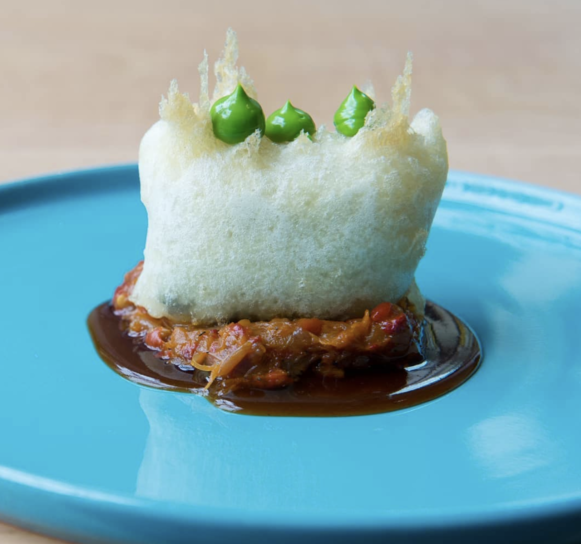 As the name suggests Eneko Basue Kitchen & Bar focuses on serving traditional Basque country food in a stylish surrounding. Founded in September 2016 by three-Michelin-starred chef Eneko Atxa, the restaurant is one of London's more modern hotel restaurants, with its laidback dining room adorned with crisp light wood dining tables and white chairs, accented by pops of ruby throughout. With a focus on sharing, the menu takes guests through traditional Spanish dishes such as Basque style squid in ink sauce right through to slow-cooked pork shoulder with a bacon sauce emulsion.
Savoy Grill by Gordon Ramsay
The Savoy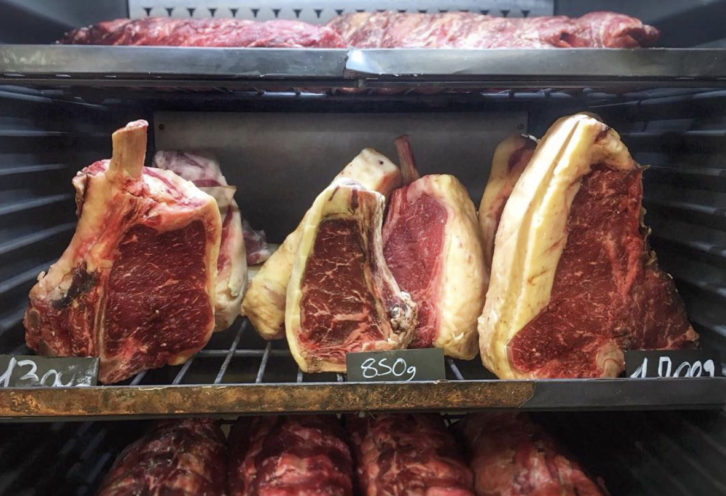 The Savoy Grill represents the coming together of two Great British icons – Gordon Ramsey and The Savoy. Taking inspiration from the classic Escoffier-inspired grill rooms of old, the restaurant offers classic comfort food such as lobster bisque, Waldorf salad and a selection of the finest steaks available. The interior is typical of The Savoy, with grand chandeliers and a color palette of deep reds and browns offset by the bright white table clothes. While it is certainly not the most adventurous hotel restaurant on our list, The Savoy Grill is undoubtedly a huge part of London culture and is worth a visit.