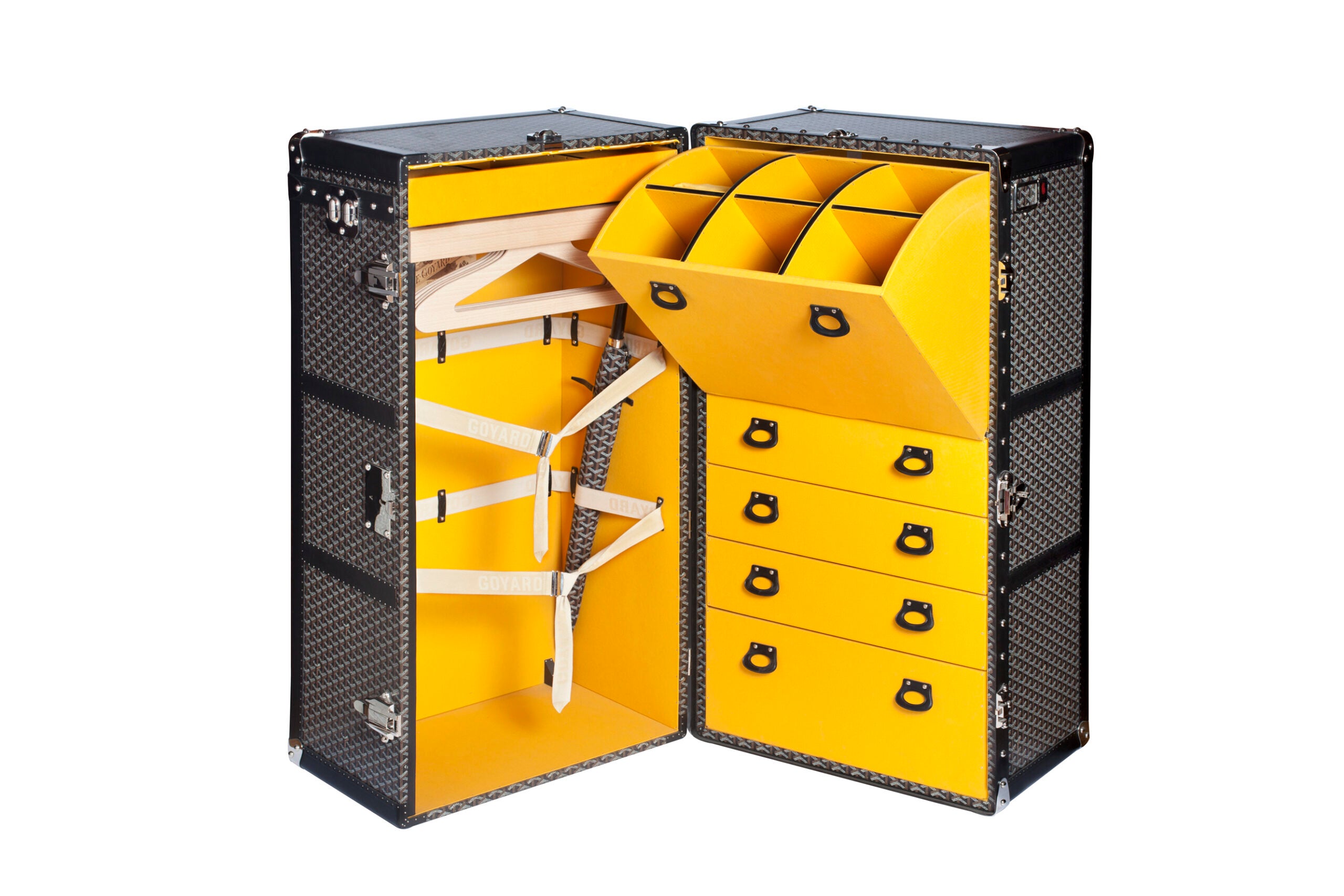 This story originally appeared in the July/August 2018 issue of Elite Traveler.
It might be difficult to pinpoint the exact moment when the glamour of traveling transitioned to bumbling discomfort. Maybe it was around the same time when sartorial choices favored tracksuits and sweatpants over elegant suits and hats, but that aesthetic has also trickled down into baggage that's anything but elegant. Let's buck the trend by hailing the return of refined luggage.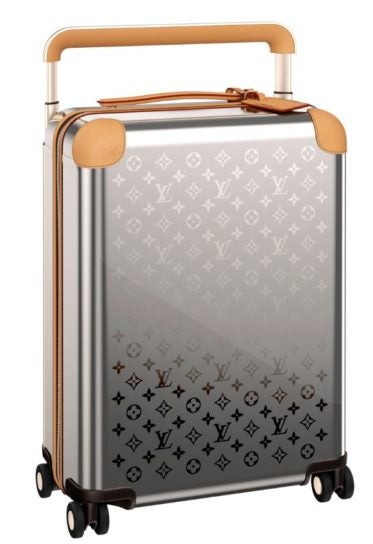 Louis Vuitton spent two years to develop its Horizon Titane collection by Marc Newson, which it claims features the first genuine titanium case in the world. Typically reserved for the aerospace industry, titanium is immensely durable but can be incredibly difficult to shape, which perhaps is why it hasn't been used in luggage before. Parisian luggage-maker Goyard returns to its roots with the Malle Armoire, a glorious steamer trunk with a rack for hanging items and separate compartments for accessories and shoes.
Modern travelers will appreciate the contemporary design of Tumi's 19 Degree aluminum worldwide trip packing case, which now comes in an ember colorway. If you prefer soft luggage, then Lotuff and Ralph Lauren have beautiful options. Lotuff took its signature duffel and crafted it in American alligator with a luxurious finish. It features an extended solid brass zipper that allows for easy access. Ralph Lauren's Cooper 50 bag is an iconic silhouette made in Italy from vachetta leather and lined in suede.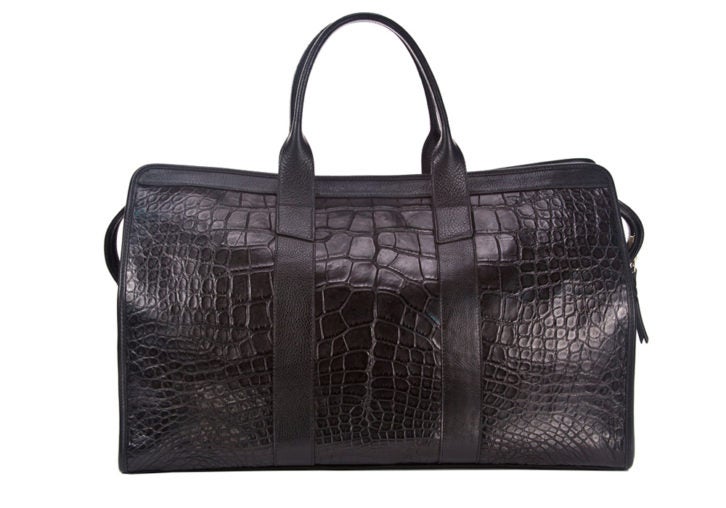 Lotuff American alligator duffel travel bag, $10,000, available at lotuffleather.com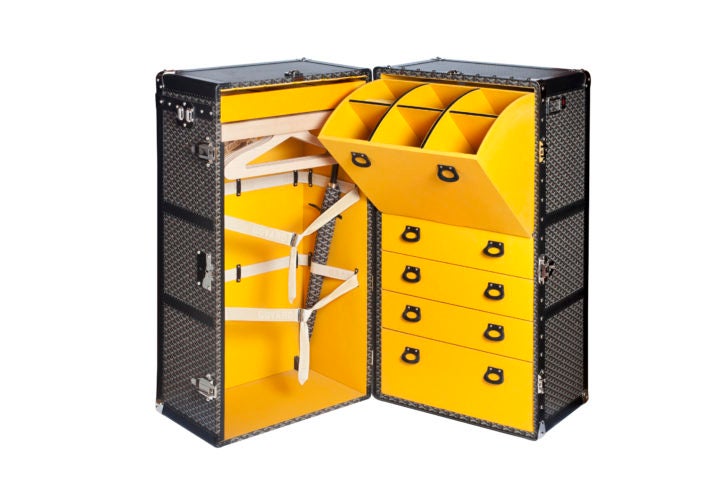 Goyard Malle Armoire in Goyardine canvas with leather detail and palladium hardware, $86,125, available at Goyard in New York, +1 212 813 0005, goyard.com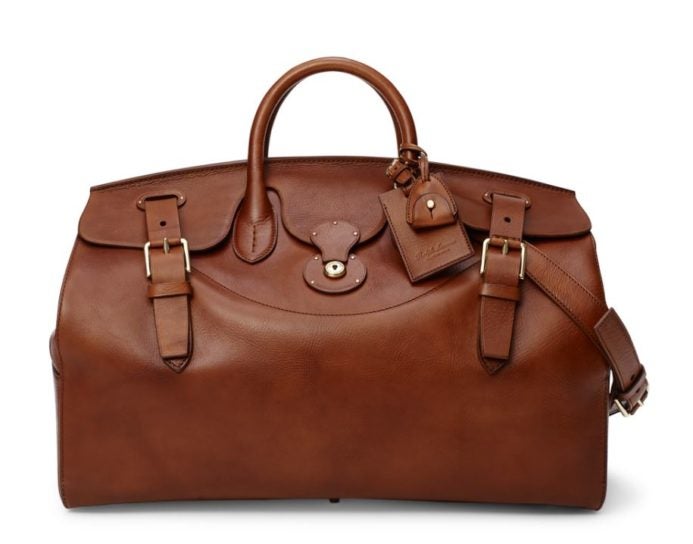 Ralph Lauren vintage vachetta Cooper 50 bag, $5,950, available at Ralph Lauren in New York, +1 212 606 2100, ralphlauren.com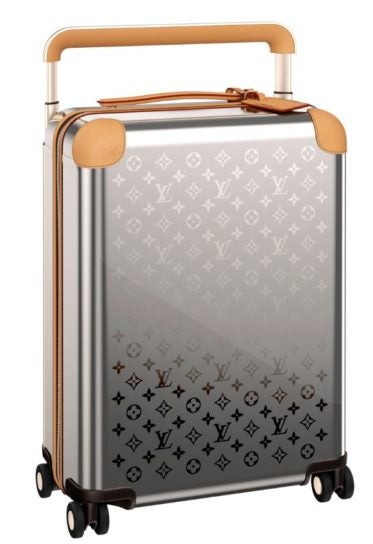 Louis Vuitton made-to-order Horizon Titane rolling case, from $13,000, available at Louis Vuitton in New York, +1 212 758 8877, louisvuitton.com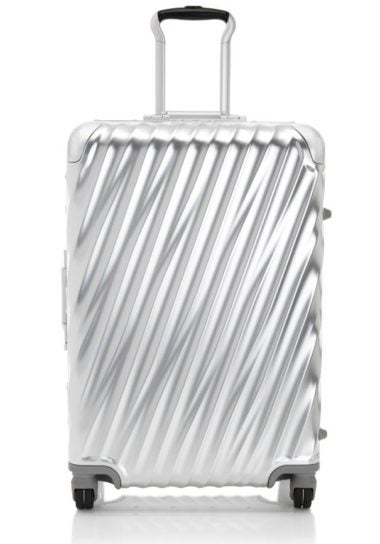 Tumi 19 Degree aluminum worldwide trip packing case, $1,495, available at Tumi in Beverly Hills, +1 310 623 1186, tumi.com