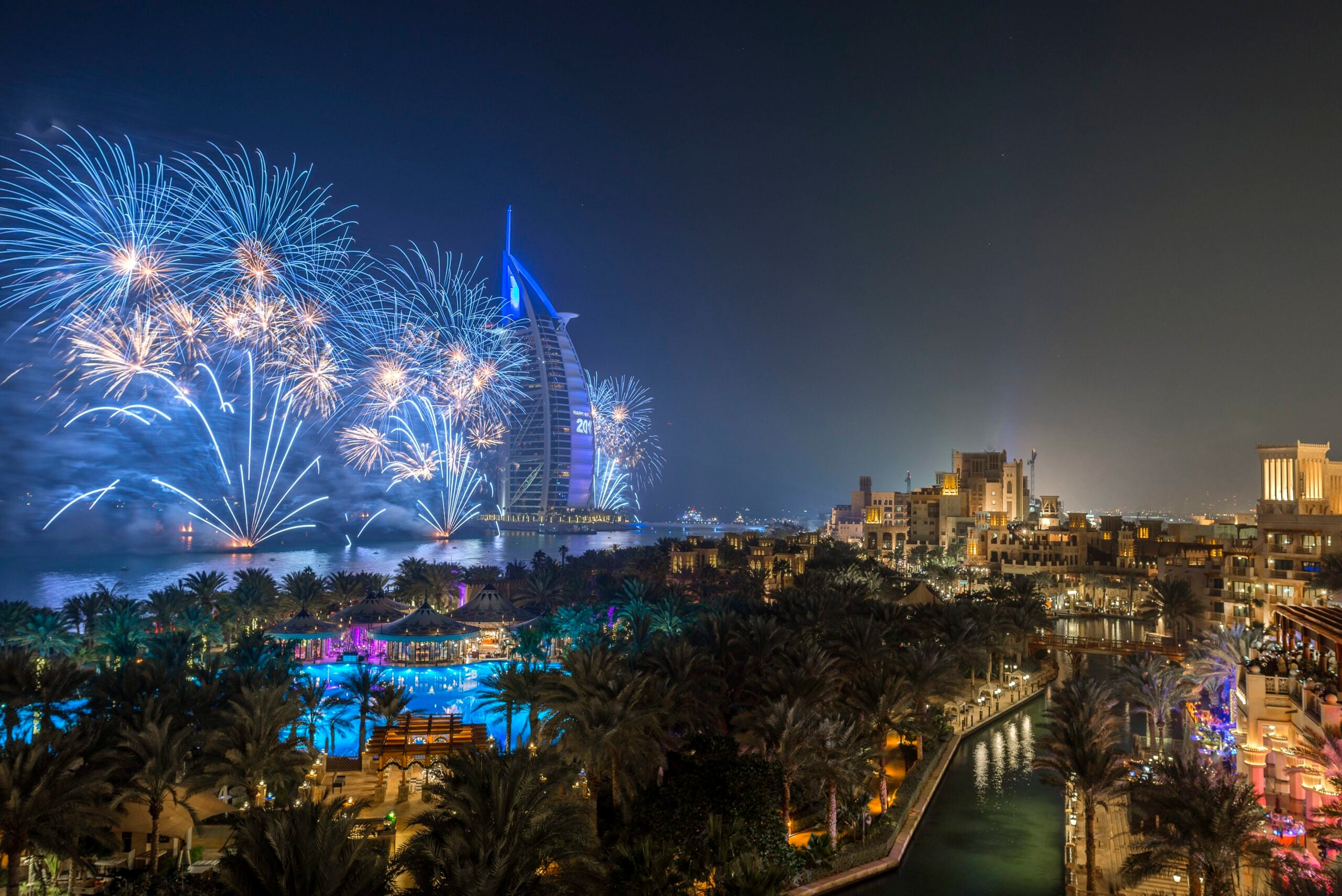 Billions of people across the world will be looking to bring the decade down in fine style on New Year's Eve. Here, Elite Traveler rounds up the most exclusive and luxurious events happening around the world.
The Knickerbocker, New York
Nowhere else of earth celebrates the new year like Times Square in New York. The big ball dropping down to midnight is perhaps one of the day's most iconic images, but to see it you usually have to battle through immense crowds. That is unless you seal yourself an exclusive spot atop one of the city's most luxurious hotels.
For $3,100 per person, you and your friends can experience Times Square in ultimate luxury in one of The Knickerbocker's Private Sky Boxes. These amazing spaces boast direct views of the ball drop and come with all the amenities you would expect from the five-star hotel.
This includes a selection of hors d'oeuvres curated by Michelin-starred chef Charlie Palmer and butler and bottle service with premium libations. Every guest will also be provided with ample space heaters and velour throws to battle the New York winter.
The Biltmore, Miami
See in the start of the 2020s with an ode to the 1920s at a hotel that embodies its timeless glamour even 100 years on. The Biltmore Hotel is the quintessential prohibition-era destination. Built in 1926, it is a relic from an era known for its style and sophistication. This year, the hotel wants to celebrate its origins with a party worthy of The Great Gatsby himself.
Its Roaring 2020s evening takes place in the hotel's beautiful Granada Ballroom. Guests will be served an exquisite four-course dinner and a premium open bar before heading to the dance lounge. Champagne will be in full flow and a private fireworks display will light up the sky as the clock strikes midnight. Tickets are priced at $667 per person and are extremely limited at the time of writing.
Nikki Beach Saint Barth
Nikki Beach Saint Barth is an Elite Traveler favorite for its dedication to glamour and great food. It usually puts on a fantastic show for New Year's Eve with Mariah Carey shunning Times Square to perform there last year. This year, it welcomes another music icon in the form of DJ and producer Kygo. He will headline an extravagant night that includes a decadent four-course meal specially created for the evening by chef Antoine Durand and his team.
Inspired by chateau chic meets punk rock, the event's theme is titled "Rocking The Palace," where guests will experience a night of dinner, a Queen-influenced dance show from Visionair and regal elements reinterpreted in a modern style.
As per usual, prix-fixe dinner packages are on sale now while after-party and drink-only tickets will be exclusively sold the day of, on December 31st.
For all New Year's Eve reservations and package tickets, contact Melanie Vianes at melanie.vianes@nikkibeach.com.
Shangri-La London
London puts on one of the best fireworks displays in the world and if standing in the cold on the banks of the River Thames does not suit your style, there is a place you can see everything in style and comfort: The Shard.
Europe's tallest building is home to Shangri-La London, one of the city's finest hotels. It is from here that you can enjoy a first-class New Year's Eve at an airplane-inspired event at the hotel's restaurant Ting. Situated on Level 35, the restaurant will offer stunning views out across London as fireworks light up the night sky.
For a touch over $700 per person, guests will be treated like first-class passengers in the golden age of commercial air travel, the 1950s, and dine on an extravagant six-course menu, all paired with fine wine wines.
Searching for something more hedonistic? Then opt for Studio 52's New Year's Eve party instead. London's highest hotel bar is hosting a 1977-inspired party. Tables are priced from just over $900 but expect to pay much more for one with the best view.
Burj Al Arab Jumeirah, Dubai
When it comes to New Year's Eve, there is something of an arms race going on in Dubai. The battle to have the biggest, longest and/or most expensive displays means it is undoubtedly the best place in the world for pyrotechnics. There will be a superb fireworks display at Burj Al Arab Jumeirah, one of Dubai's most iconic buildings and most luxurious hotels.
Seal one of the best seats in the house at fine dining restaurant Al Muntaha. Perched high on the 27th floor, diners will be eye level with the fireworks and will be able to see countless more exploding in the distance. The experience includes a six-course menu curated by Michelin-starred chefs.
For something truly spectacular, hire the hotel's Palm Garden, a stunning outdoor private event space ideal for ringing in the New Year with all of your friends and family. Palm Garden can comfortably host up to 50 guests for dinner and dancing. Prices for Palm Garden start at a little over $81,000.
Nobu Bar, Barcelona
Earlier this year, the luxury hotel group Nobu opened its first property in the beautiful Spanish city of Barcelona. As with all Nobu Hotels, there is a Nobu Restaurant within it, but this one is particularly special because it is situated on the 23rd floor. There are not many tall buildings in Barcelona, so the restaurant offers unobstructed views of the skyline. That makes it the perfect location for a New Year's Eve party, and that is exactly what is on offer.
Guests dining at the restaurant will be treated to a tasting menu consisting of signature Nobu flavors, infused with local flare, all masterfully executed by Nobu's culinary masterminds. Feast on lobster tail dripping with a sweet black sesame sauce and mouth-watering slow-cooked Japanese Beef accompanied by kabocha and celery.
As midnight approaches, gather in front of the floor-to-ceiling windows to see Barcelona's skyline lights up in an explosion of color. Guests will then be invited to dance into the early hours at the city's coolest new hang-out; Kozara.
Those staying overnight will be treated to the perfect recovery breakfast including fresh ginger shots and electrolyte-enhanced mocktails to refresh and rehydrate. Breakfast in bed is also on offer for those who can't quite get themselves out of the bed.
Rates for a one-night stay start from approximately $615.
See in the New Year Twice, Sydney and Honolulu
Private jet firm PrivateFly is offering you, your friends and your family the chance to travel back in time to experience the end of the decade twice. For a cool $275,000, you can charter a Gulfstream G650ER to fly from Sydney, Australia to Honolulu, Hawaii to celebrate New Year's Eve twice.
On December 31, you will enjoy the first New Year's Eve party on the ground in Sydney at one of the city's glamorous nightspots or VIP parties. You will then see the famous Sydney Harbor fireworks display before heading to the airport to board your private jet.
With a flight time of roughly 10 hours but a time difference of 21, you and your guests will land back in 2019 again. You even have time for a quick nap before heading to a private beach party or, if you are partied out, Top of Waikiki, Hawaii's only revolving restaurant which provides 360-degree views of the fireworks at Waikiki Beach.
The flight cost is also available on a per-person basis from $34,375 if eight passengers book and travel as a group.
https://www.privatefly.com/us/