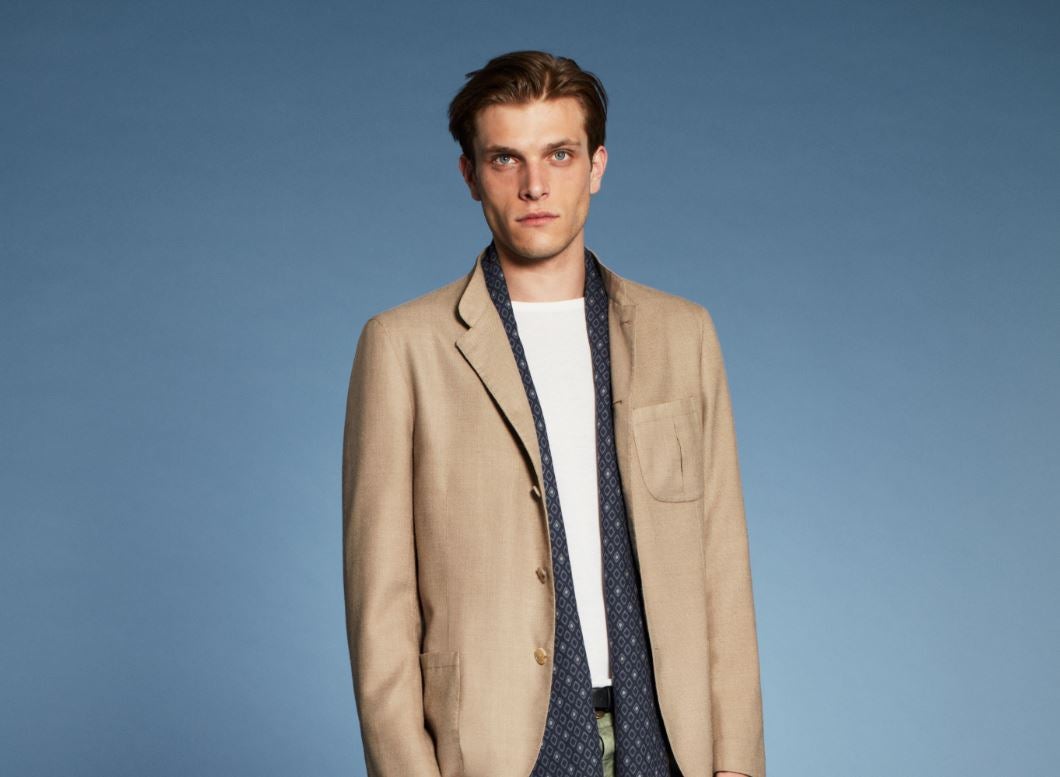 This story originally appeared in the July/August 2018 issue of Elite Traveler.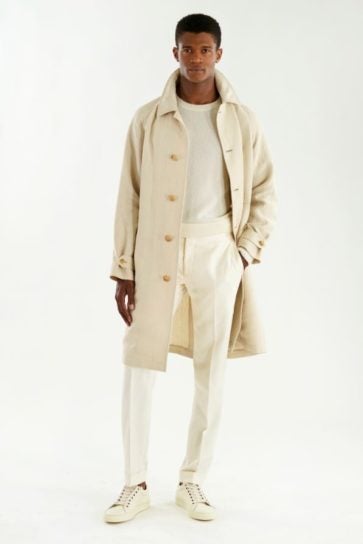 There were plenty of somewhat-out-there trends this season. Menswear designers showed everything from short shorts to jumpsuits to extremely oversized pants and jackets. But to balance all of that out, designers also sent some beautifully wearable looks down the runway in earth tones of stone, sand, olive, tobacco and rust.
Ralph Lauren, the master of American sportswear, layered a linen topcoat over a simple crewneck sweater and gabardine trousers for a tonal look that exudes effortless elegance. Brunello Cucinelli's collection referenced Out of Africa with safari jackets and lightweight fabrics in colors that reflected the setting of the film. Boglioli did not stray away from what it does best: the lightweight blazer. This season it was unlined and came in an array of fabrics to suit any occasion. Miuccia Prada's thesis for the season was "on one side is the virtual reality and on the other is the reality of the human part," and comics and graphic novels played a key role in the collection.
However, in the midst of all that fantasy, Mrs Prada also offered more realistic looks in neutrals such as camel and khaki with some pops of color—perhaps as a nod to Superman's alter ego, Clark Kent.
Alessandro Michele at Gucci has the unique talent of not only keeping his finger on the pulse of what's cool, quirky and sometimes over-the-top, but also creating collections that are commercially successful across the globe. He's not just building a collection each season, but building a community of Gucci devotees. We see his polished suiting gaining some more corporate fans too.
Accessory-wise, stay away from black this season.We love these driving gloves from Hestra, briefcase from Christian Louboutin, olive suede Chelsea boots from Red Wing Heritage, and tortoise sunglasses from Tom Ford.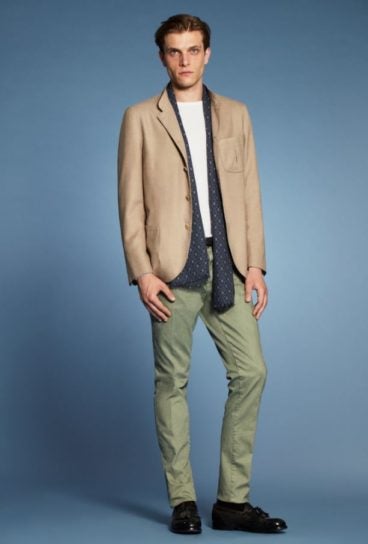 Boglioli Riva jacket, $1,195, cotton crewneck, $375, cotton pants, $345, modal-and-cashmere scarf, $250, available at Boglioli in New York, +1 646 870 8250, boglioli.it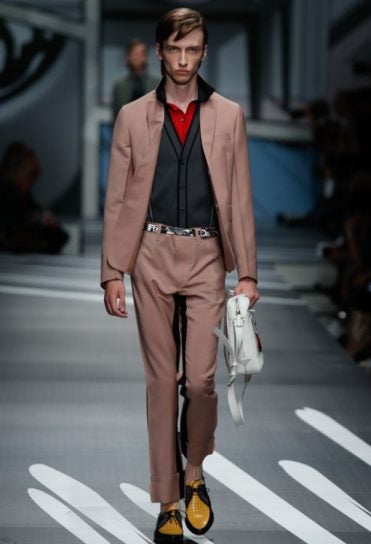 Prada mohair jacket, $2,690, nylon tec cardigan, $980, poplin shirt, $690, mohair pants, $980, available at Prada in New York, +1 212 664 0010, prada.com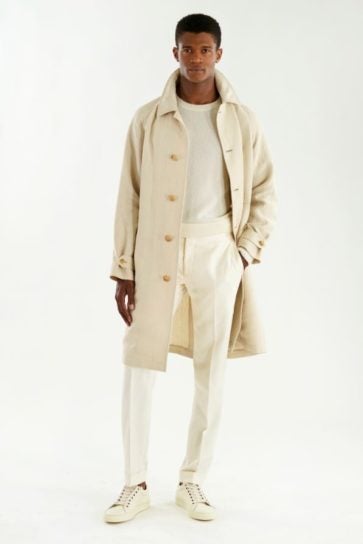 Ralph Lauren textured linen top coat, $1,995, cashmere crewneck, $1,295, wool gabardine trousers, $595, available at Ralph Lauren in New York, +1 212 606 2100, ralphlauren.com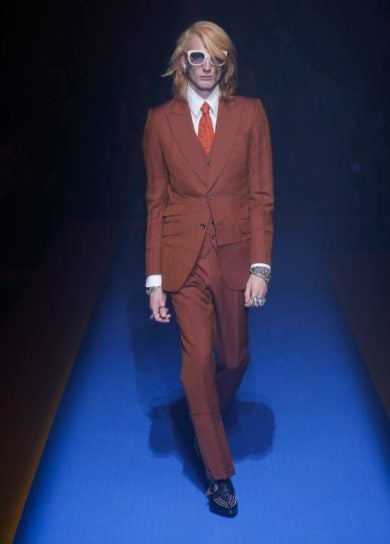 Gucci Panama wool–mohair Mitford jacket, $3,850, Panama wool–mohair Mitford gilet, $1,420, poplin skinny evening shirt, $650, Panama wool–mohair Mitford pants, $980, available at Gucci in New York, +1 212 826 2600, gucci.com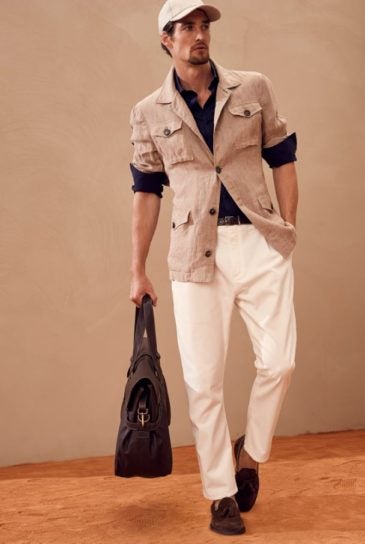 Brunello Cucinelli délavé linen safari jacket, $2,295, lightweight poplin slim-fit shirt with spread collar, $575, lightweight garment-dyed stretch-cotton denim trousers, $675, suede loafers with tassels, $1,295, buffalo leather country bag, $4,595, available online at brunellocucinelli.com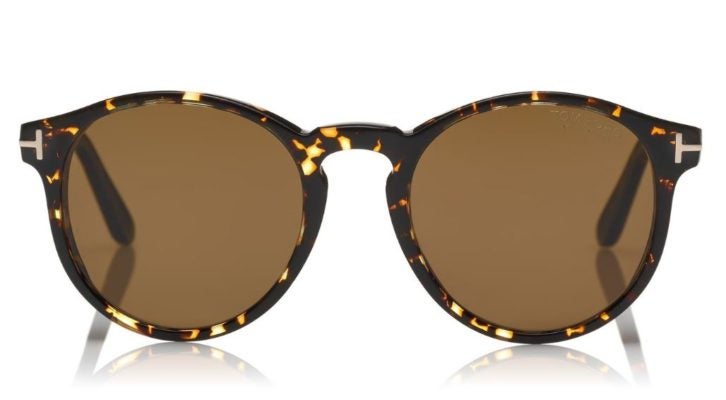 Tom Ford Ian polarized sunglasses, $435, available at Tom Ford in New York, +1 212 359 0300, tomford.com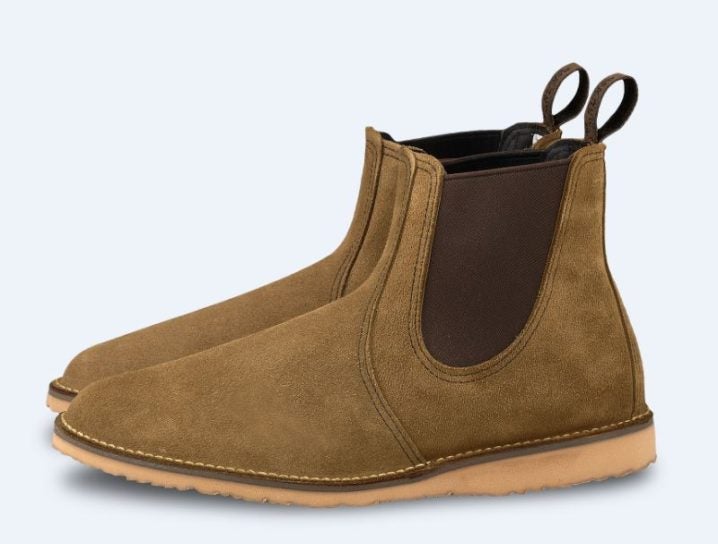 Red Wing Heritage Weekender Chelsea boots in olive Mohave leather, $240, available at Red Wing Heritage in New York, +1 917 686 2964, redwingheritage.com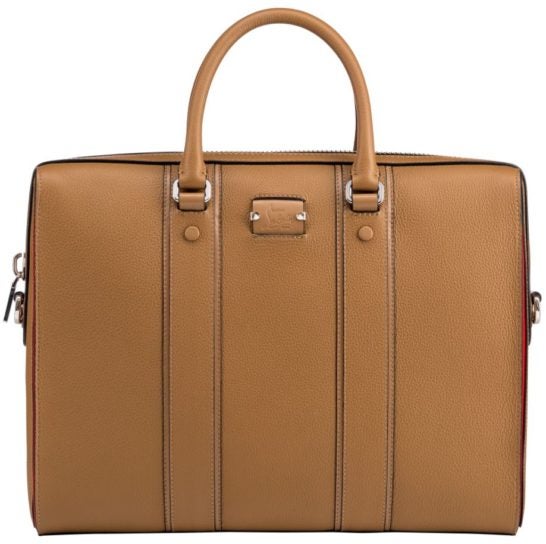 Christian Louboutin Streetwall briefcase in calf leather, $2,250, available at Christian Louboutin Washington Street Men's Boutique in New York, +1 212 255 2056, christianlouboutin.com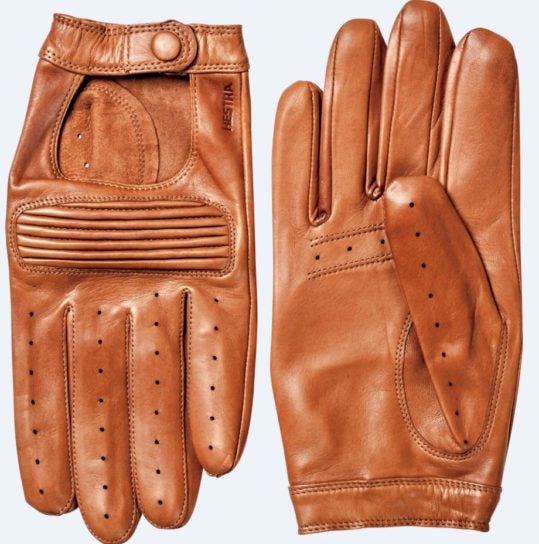 Hestra Steve driving gloves, $130, available at The Armoury in New York, +1 646 613 7613, hestragloves.com