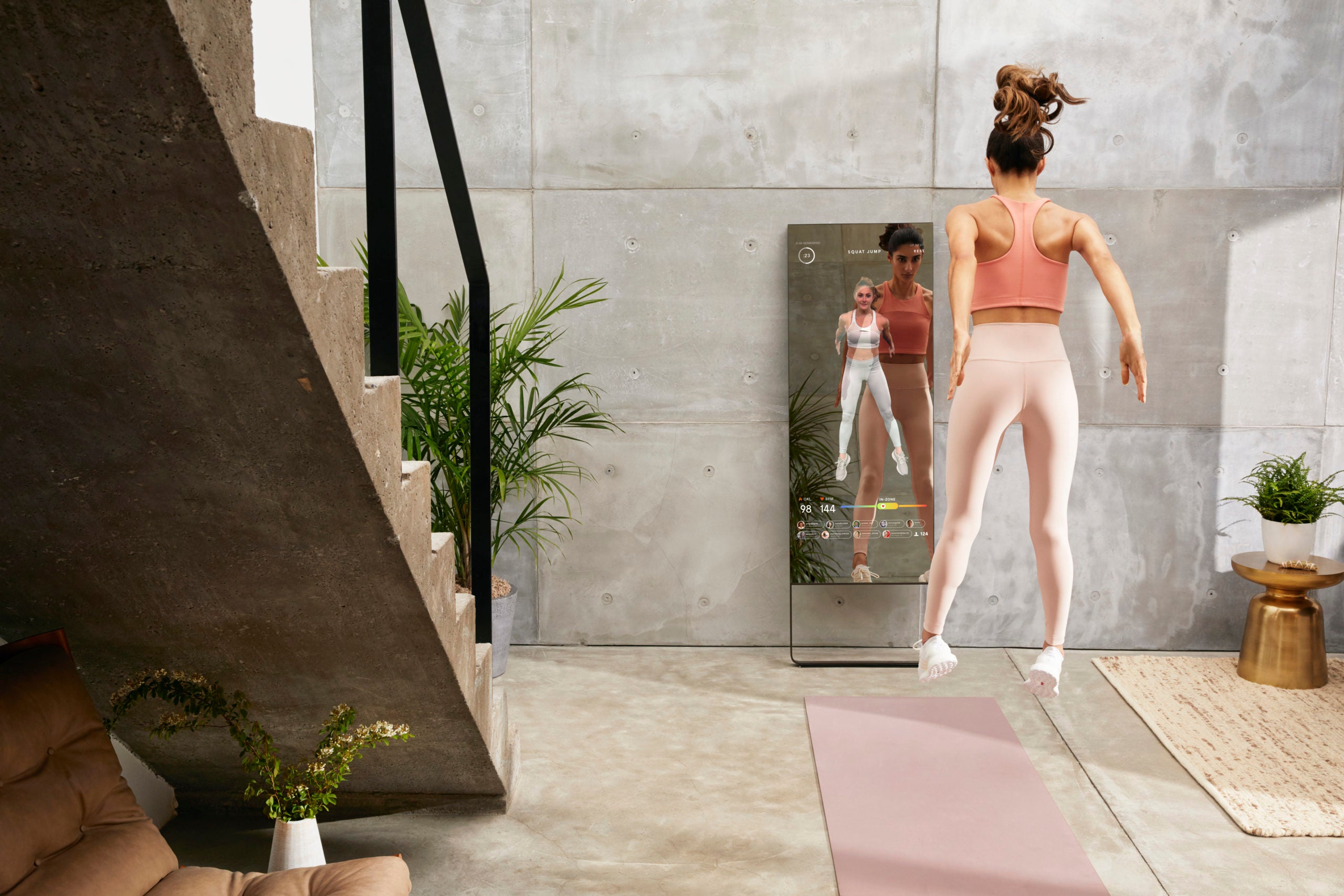 There's no question that communities on nearly every continent are feeling the life-changing effects of Covid-19. Being isolated in your home and creating new routines can be difficult, but keep your physical health in tip-top shape and allow yourself to mentally distract with the online workout classes to stream at home. To keep up with your fitness and help relieve stress, these tailored workouts not only feel like you're taking a boutique fitness class, but they make it easy — and fun — to stay in shape. Here are the best online workout classes to take at home.
Mirror
Popping up in homes, gyms and hotel rooms across the country, Mirror is the latest (and nearly invisible) fitness tool that makes it easy to get your daily workouts in while in the comfort of your own home. Hang it on the wall or put in on a stand, and when activated, your mirror can transform into a personal trainer, private cardio class or an in-home yoga studio. Whichever class you choose (there are more than 10,000 on-demand classes ranging from HIIT workouts to weight-lifting series), an instructor will appear on the screen showing you how to properly do every movement. Top fitness studios from around the country stream classes to choose from, and up to six people can use their account on the Mirror. You can also request 1:1 personal training for your specific goals. The best part? Once you're done with your workout, the mirror looks like, well, a full-length mirror. According to Mirror, the company has experienced significant upticks in orders. "Sales have more than doubled since the advent of Covid-19," the company told Elite Traveler. "We are grateful that Mirror is able to offer live and on-demand fitness classes and personal training, so that Mirror members can experience all the essential components of a great studio workout – variety, personalization and community – during this unprecedented time." 
Peloton
Trade your daily SoulCycle classes for an addicting fitness experience: Peloton. While you might miss your live-studio workouts, Peloton makes it a bit easier with their live-streamed or on-demand workout classes for their two pieces of equipment: Bike and Tread. Even if you don't have the Bike or Tread, the company offers thousands of workouts on its app, including running, strength, toning, cycling, yoga, meditation and outdoor workouts. They even have Peloton accessories (like bands, weights and workout clothing) for you to make the most out of your workouts. The live-streamed classes from the bike or treadmill allow you to see your stats and even compete with others in the class (whose results also pop up on the screen) for a healthy dose of competition. You can also add-on to your workout with arm series and stretches, like you would in a regular studio class.
TA Online Studio by Tracy Anderson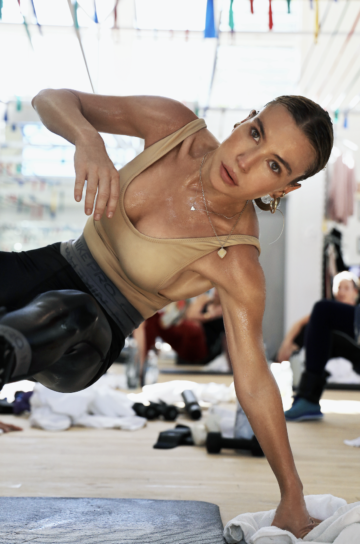 The woman responsible for keeping some of your favorite celebrities fit (Gwyneth Paltrow, Jennifer Lopez, Victoria Beckham and Madonna, to name a few), Tracy Anderson has taken her cult-favorite workouts online with her TA Online Studio classes. You're sure to be dripping sweat after taking one of Anderson's heart-pumping classes, which are all rooted in research she has conducted since stepping on the fitness scene in 2001. Classes are split up by level and include dance-cardio and muscular structure classes — there are even trainer breakdown sessions to teach you how to properly conduct each movement. Anderson specifies how many times per week to do each workout for maximum results and even suggests the environment in which you should workout (high heat and humidity). Her playlists are curated for every workout, too. Trust us when we say you might not even miss your gym.
Physique 57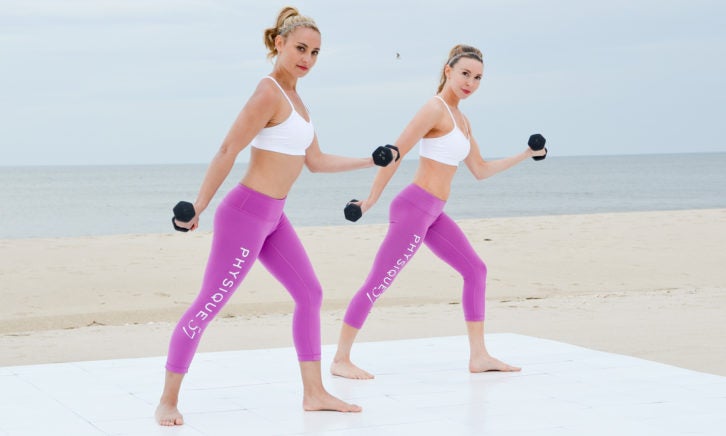 New Yorkers first fell in love with Physique 57 in 2006, when the fitness company opened its first studio on West 57th Street. Since then, studios have expanded to the Hamptons, Beverly Hills, Dubai, Philippines and Bangkok. The studio offers barre classes at a series of levels designed to target muscles using your own bodyweight. Since 2009, Physique has offered hundreds of online classes via a monthly membership, led by its expert trainers. Few equipment, if any, is needed (some classes give you the option to use a ball or light weights), and the workouts can be done nearly anywhere. Despite not being in a studio, the online classes are quite challenging and, according to Physique's website, promise to deliver results in just eight classes.
My YogaWorks
Yogis who are up for a diverse series of classes, look no further than MyYogaWorks, which has one of the most extensive online libraries of in-depth, expert-led classes. There are more than 1,300 classes to choose from by teacher, duration, style, level and muscle-specific classes (there are even classes designed to help you nail a specific pose you've been working on). The online platform encourages you to stay on track by allowing you to create schedules. MyYogaWorks is currently offering one month free, valid for new users only and expiring June 23. Sign up here.