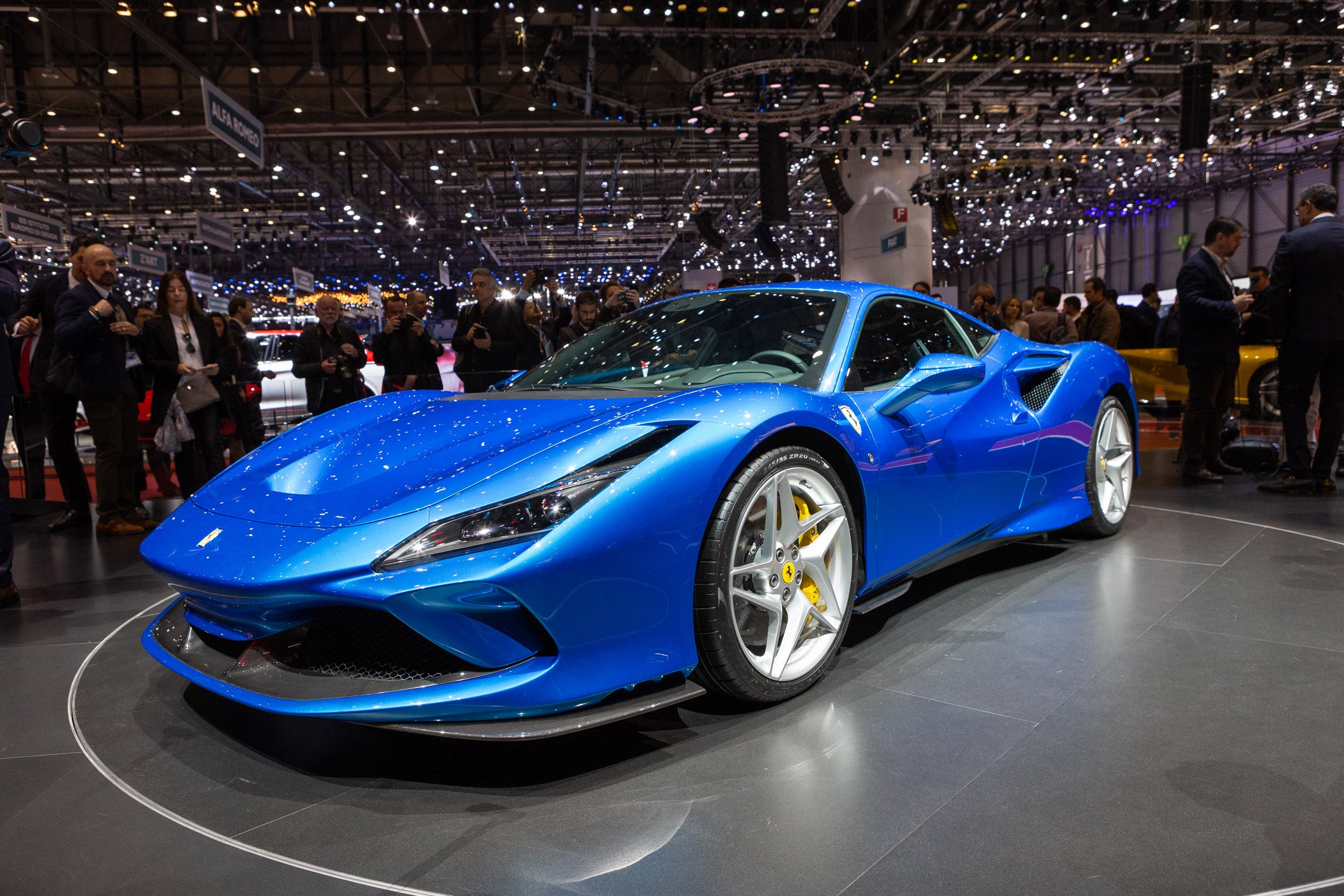 The luxury car market has experienced an unprecedented boom in recent years and, if this year's Geneva Motor Show is anything to go by, it is only set to grow further and further.
Although a wide range of new models have been unveiled at the world's premier motor show in Switzerland, it is the hypercars from renowned brands such as Bugatti, Ferrari and Aston Martin that have captured the imagination of automotive enthusiasts.
With thousands of vehicles jostling for attention, Elite Traveler has selected just five top supercars that have piqued our interest during the event.
Ferrari F8 Tributo
The Ferrari F8 Tributo is a mid-engined V8 supercar expected to go into limited production in 2020. Notably, it is set to be the last non-hybrid mid-engined Ferrari, but as it's their fastest-ever V8, they can at least say they are going out with a bang.
The twin-turbo 3.9-liter engine produces a notable 711 bhp and will sprint from 0 to 62 mph in just 2.9 seconds, going on to reach a top speed of 211 mph. However, as is always the case with Ferraris, it was the typically beautiful styling that caught admiring glances when the veil was lifted.
Price information is not yet available, but interested parties should expect to pay in the region of $300,000 to get their hands on what is likely to be the last of its breed.
Aston Martin AM-RB 003
The new $1.3million hypercar from the carmaker still preferred by British spy James Bond. Notably, this was the second car to be developed with Red Bull Advanced Technologies, a Formula One division.
The model unveiled in Geneva is 90% representative of what the final production model will look like with a twin-turbo V6 engine working alongside a hybrid system and encased in a carbon fiber body.
Production has been slated for late 2021 by which time Aston Martin expects to be able to pack over 1,000bhp under the hood.
Rimac Concept Two
Forget Italian styling, German engineering, and American power because it would seem the next generation of hypercar is emerging from – you guessed it – Croatia. The imaginatively named Concept Two is the second all-electric supercar from newcomers Rimac.
It claims the new model will have the equivalent of 1,914bhp and go from 0 to 60 mph in a scarcely imaginable 1.85 seconds. That would be by far the fastest ever for a production car with the record currently held at 2.2 seconds. It will also get to 100 mph in 4.3 seconds and tops out at 258 mph.
Away from speed, the Rimac claims the Concept Two will do 400 sensible miles on a single charge.
Pininfarina Battista
Earmarked as a giant leap in electric-motor technology, the zero-emissions Battista produces the equivalent of 1,900 bhp, accelerates from 0 to 62 mph in under two seconds and will travel 280 miles on a single charge.
The outstanding statistics come at a heavy price with Pininfarina expecting to sell the Battista for around $2.2 million. However, only 150 will be produced and the company do not expect to be short of buyers.
In fact, prospective customers have been asked to fill out an application form in order to be considered to own one of the coveted supercars. Anyone lucky enough to be selected to purchase one will then have to wait for an unspecified delivery date in 2020.
Bugatti La Voiture Noire
Bugatti has become a byword for groundbreaking engineering and produced the first 1,000 bhp production car, the Veyron. Technology has certainly moved on since then but Bugatti proved they are still leading from the front with the one-of-a-kind La Voiture Noire.
Inspired by the company's legendary 1936 Type 57 Atlantic, this car was sold before it had even been presented in Geneva. Without revealing the owner, Bugatti says it went for a cool $19m, making it the most expensive new car ever.
What they will get for their money is a truly unique vehicle and, if past Bugatti's models are anything to go, it will only become more valuable with time.