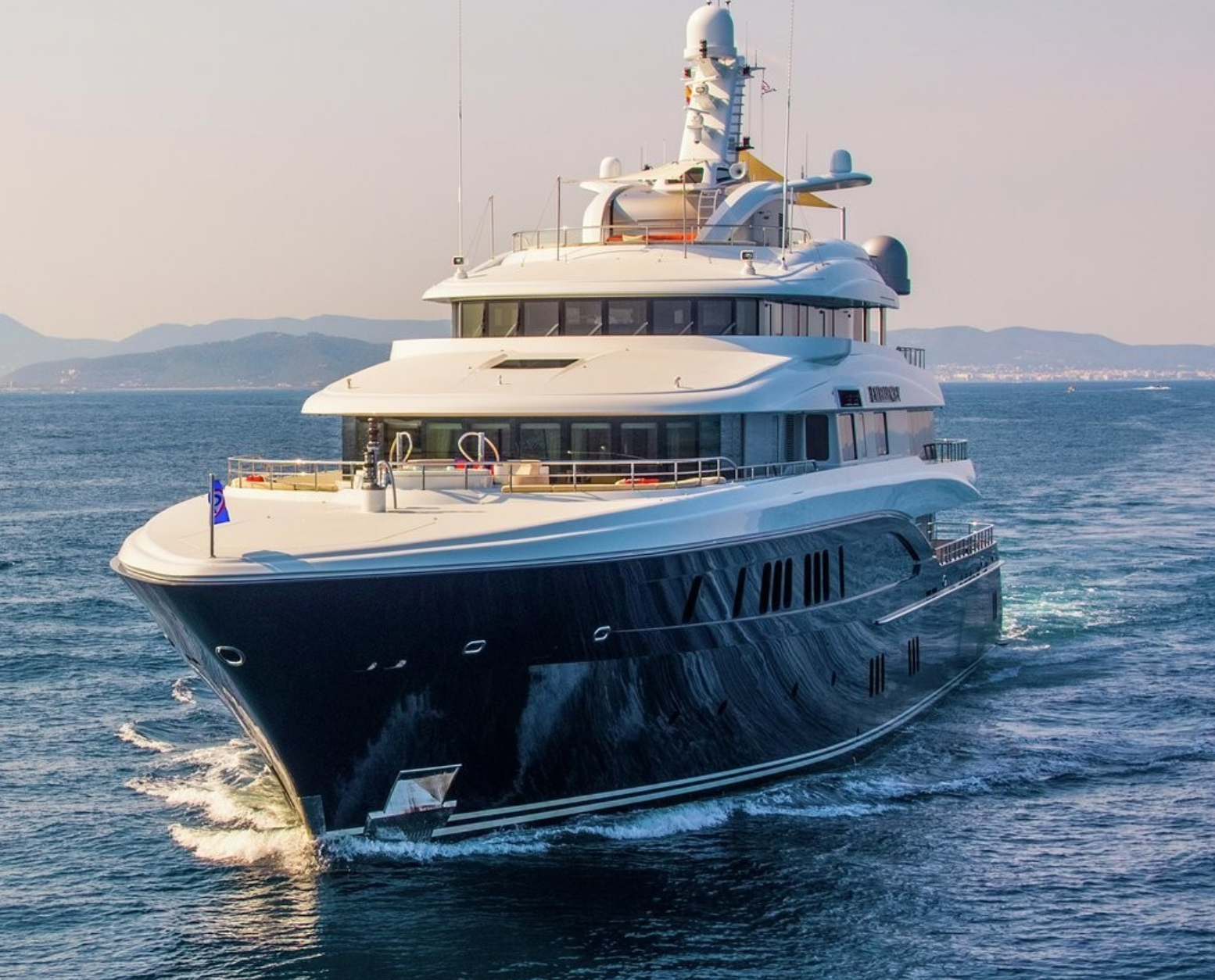 The Miami Yacht Show gets underway this week in a brand new location on Biscayne Bay with some of the world's premiere superyachts expected to drop anchor. Over 500 boats and yachts will be exhibited during the four-day festival with hundreds valued at over $1billion.
This annual event runs alongside the Miami International Boat Show from February 14-18, but reserves its moorings for only the world's most extraordinary and uniquely designed yachts and superyachts.
With so many noteworthy vessels to see, Elite Traveler has rounded up a selection of superyachts that every maritime enthusiast cannot afford to miss.
Kamalaya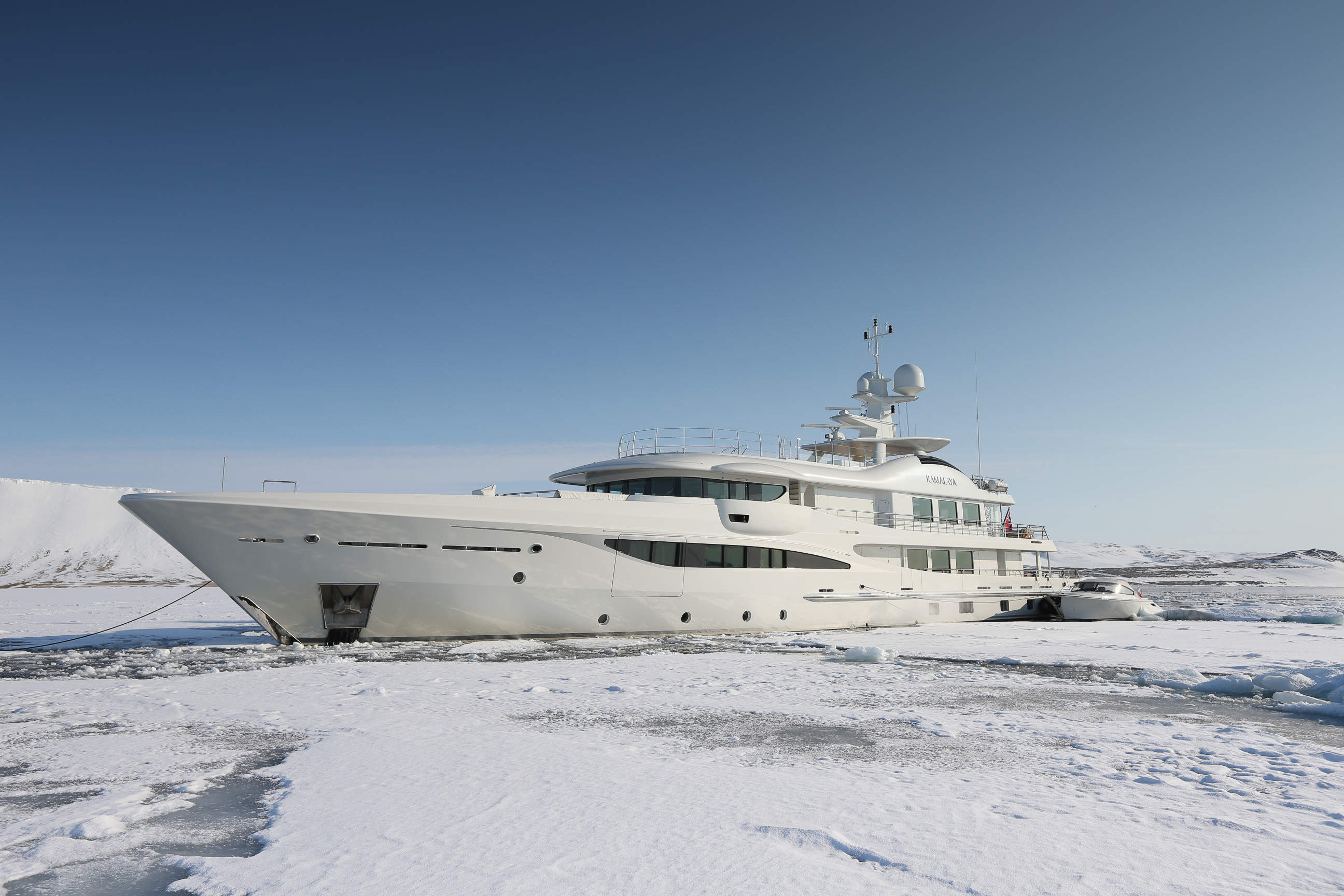 Key Facts
Builder: Amels Year: 2013 Length: 180ft Beam: 31ft Draft: 11.1ft Max. Speed: 15.5kt Cruising Speed: 13kt
The 180ft Kamalaya has certainly taken the long way around to get to Miami. Since being released into the world by AMELS in 2013, she has explored everywhere from the Arctic Circle to the Mediterranean before making her way to the Caribbean. Despite these adventures, Kamalaya will be in mint condition when she is presented in Miami with AMELS using it as an example of their upcoming Limited Edition vessels.
Excellence V

Key Facts
Builder: Abeking & Rasmussen Year: 2012 Length: 199 feet Beam: 42ft Draft: 11.2ft Max. Speed: 14kt Cruising Speed: 12kt
A stunning example of European yacht building, Excellence V arrives in Miami hoping to find a new owner. A vessel of this caliber is rarely found on the market and an asking price of $79.6m prohibits anyone other the world's elite from considering an offer. Her key features including a striking central elevator that serves all five decks, encircled by a dramatic central staircase, a cinema, a water-front gym, an oversized beach club, and a full owner's deck.
Kismet
Key Facts
Builder: Lurssen Year: 2014 Length: 312 feet Type: Motor Yacht Beam: 45.3ft Draft: 12.4ft Max. Speed: 17kt Cruising Speed: 12kt
This 312ft custom motor yacht is set to make a huge impression this week with the aim of attracting new charter business. At $1.2m per week, Kismet is one of the most-costly superyachts in the chartering market to date. Built in 2014, Lurssen brought together the multi-award winning Reymond Langton Design (interior) and Espen Oeino (exterior) to make a truly exceptional vessel. She includes state-of-the-art features such as a retractable outdoor fireplace, a multi-level swimming pool, and a dedicated club room that can be converted into a cinema. The staircase leading to the main salon is flanked by two video walls, perfect for those intending to keep up with their favorite sports team while on board.
LAZY Z
Key Facts
Builder: Oceanco Year: 1997 Length: 170 feet Beam: 32.2ft Draft: 11ft Max. Speed: 16kt Cruising Speed: 12kt
Built way back in 1997 by the revered Oceanco, Lazy Z will make her first appearance on the market since multi-million dollar refits in 2015 and 2017. The substantial upgrades have brought her up to date mechanically while modifications were made to the interior to allow for more space. The interior is now a fine example of modern opulence with the new master suite coming complete with its own private observation lounge. The 170-foot vessel is available for $16.9m – a $600,000 reduction on the original price – and is also available to charter from $224,000 per week.
M/Y Silver Fox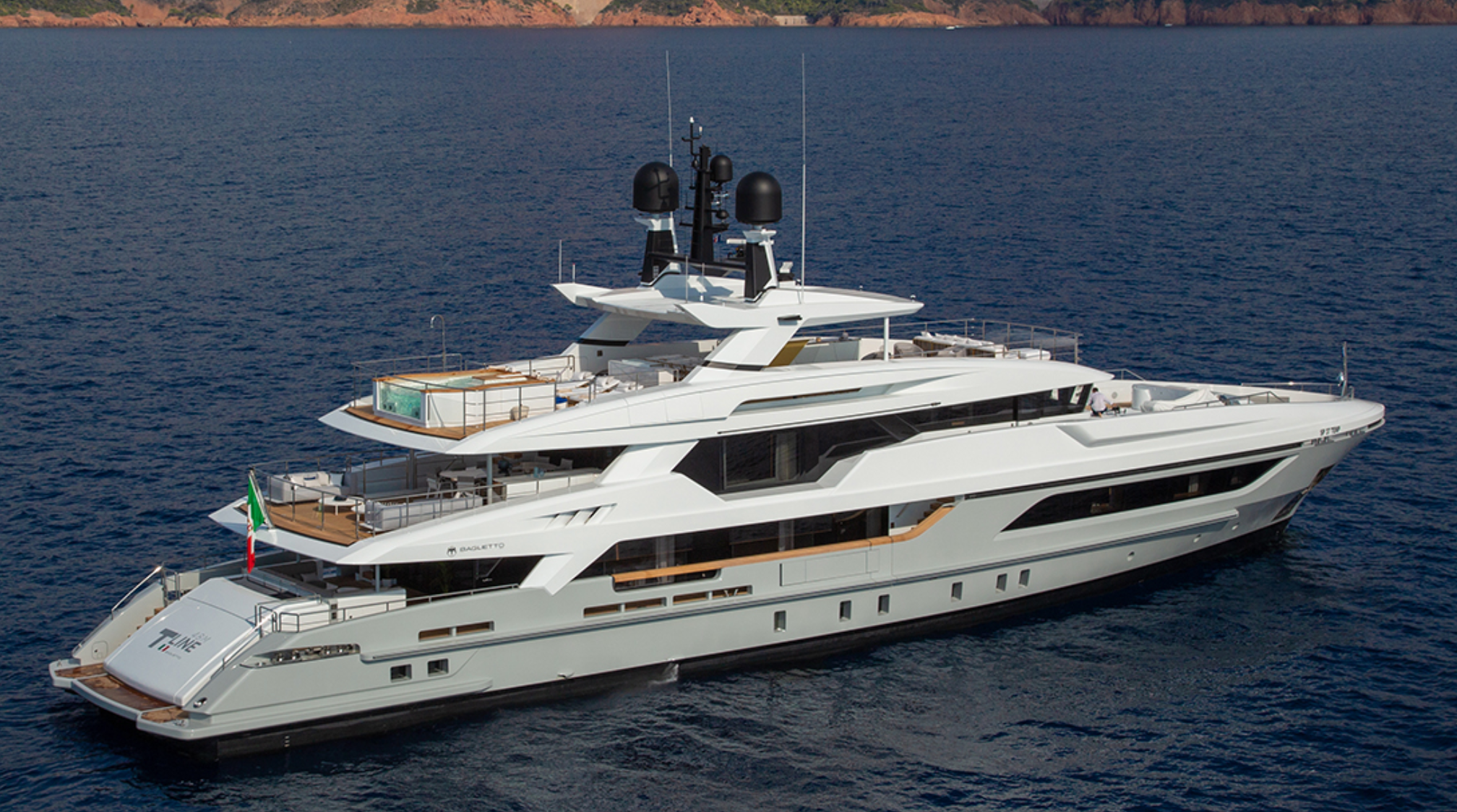 Key Facts
Builder: Baglietto Year: 2018 Length: 156 feet Beam: 31ft Draft: 8.2ft Max. Speed: 16kt Cruising Speed: 12kt
Only delivered to her owner in 2018, the 157ft Silver Fox will be one of the newest superyachts on show in Miami this week. Designed by the renowned Francesco Paszkowski and built by the prestigious Italian shipyard Baglietto, she comes complete with state-of-the-art technology as well as the very best in luxury accommodation. This includes abundant space for alfresco dining, sunbathing areas and a beach club with a fully-fitted gym.
Namasté
Key Facts
Builder: Mangusta Year: 2017 Length: 136 feet Beam: 28ft Draft: 8ft Max. Speed: 15kt Cruising Speed: 11kt
This triple-decker vessel arrives in Miami looking for a new owner with a price tag of around $20m. Built in 2017 by Overmarine to the highest standards, 136-foot vessel is likely to attract a lot of attention this week. Apart from the beautifully-designed interior, she also has standout technological features and boasts a range of nearly 5,000 nautical miles.
ARKUP #1
Key Facts
Builder: Arkup Year: 2019 Length: 75 feet Beam: 32ft Draft: 5ft Max. Speed: 7kt Cruising Speed: 5kt
Sea-level rise is a hot topic in Miami with much of it situated in low-lying coastal areas, so ARKUP #1, the world's first "livable yacht" is likely to be a popular exhibit at this week's show. The floating home is designed to be self-sufficient, sustainable and environmentally friendly as well as being able to withstand extreme weather events. With solar panel technology, rain water harvesting and retractable hydraulic legs, the ARKUP #1 is designed for off-the-grid living.
Pershing 82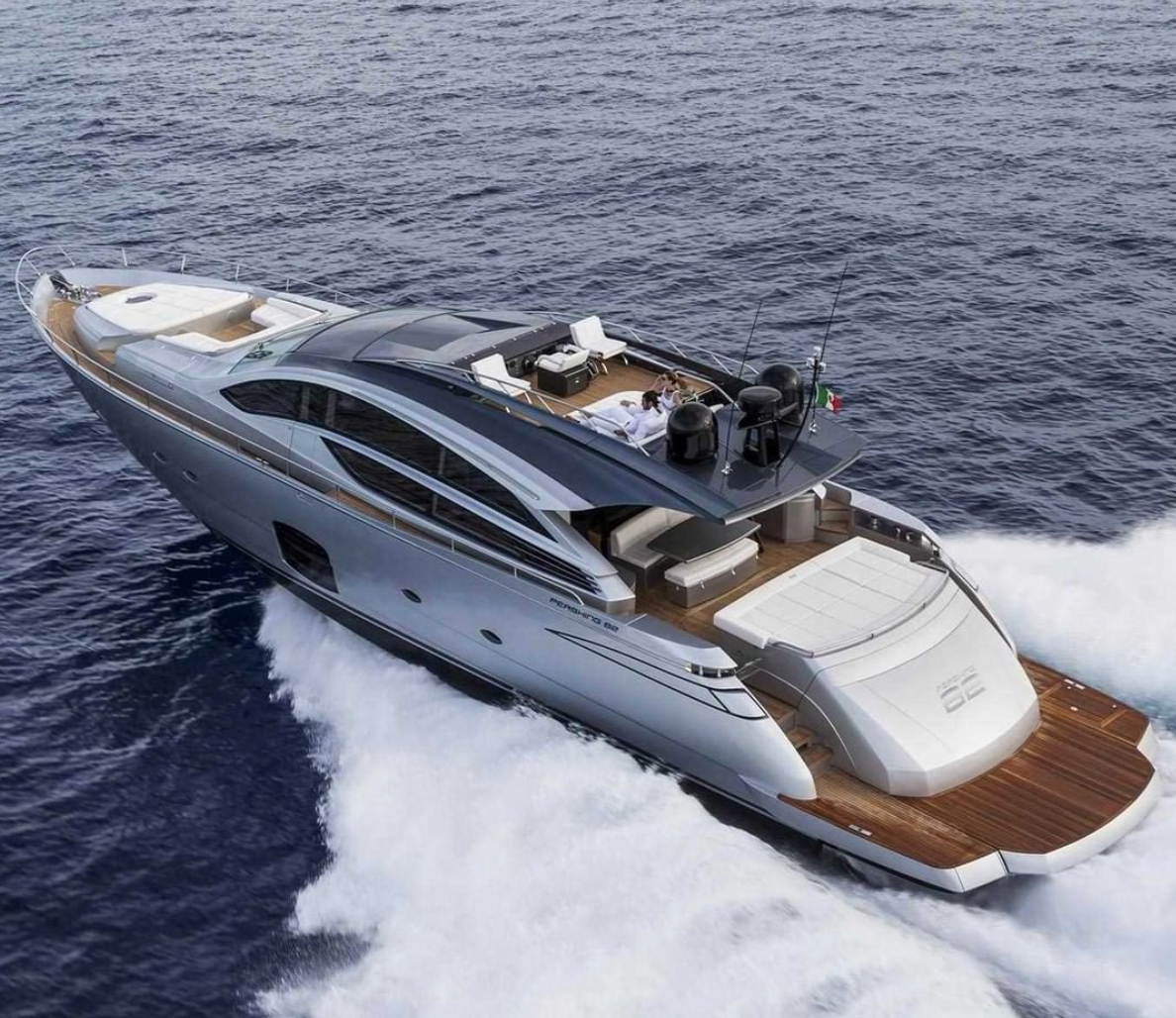 Key Facts
Builder: Ferretti Group Length: 81.11ft Beam: 18.1ft Draft: 4.7ft  Max. Speed: 50kt Cruising Speed: 45kt
Not everyone at the Miami Yacht Show will be looking for the biggest and the most expensive. Indeed, when it comes to yachting, the best things can come in the smallest packages. That is something the Pershing 82 proves. A power-yachting masterpiece, the Pershing 82 won multiple awards at its debut appearance at the Festival de La Plaisance in Cannes and has been heralded as "the missile disguised as a yacht". The 81ft yacht can travel at speeds of 45kts with a 300-mile range, all while keeping noise levels to a 70 dBA.
The Miami Yacht Show runs February 14-18. VIP tickets including valet parking and access to the Windward Club are priced at $200. For more information visit www.miamiyachtshow.com