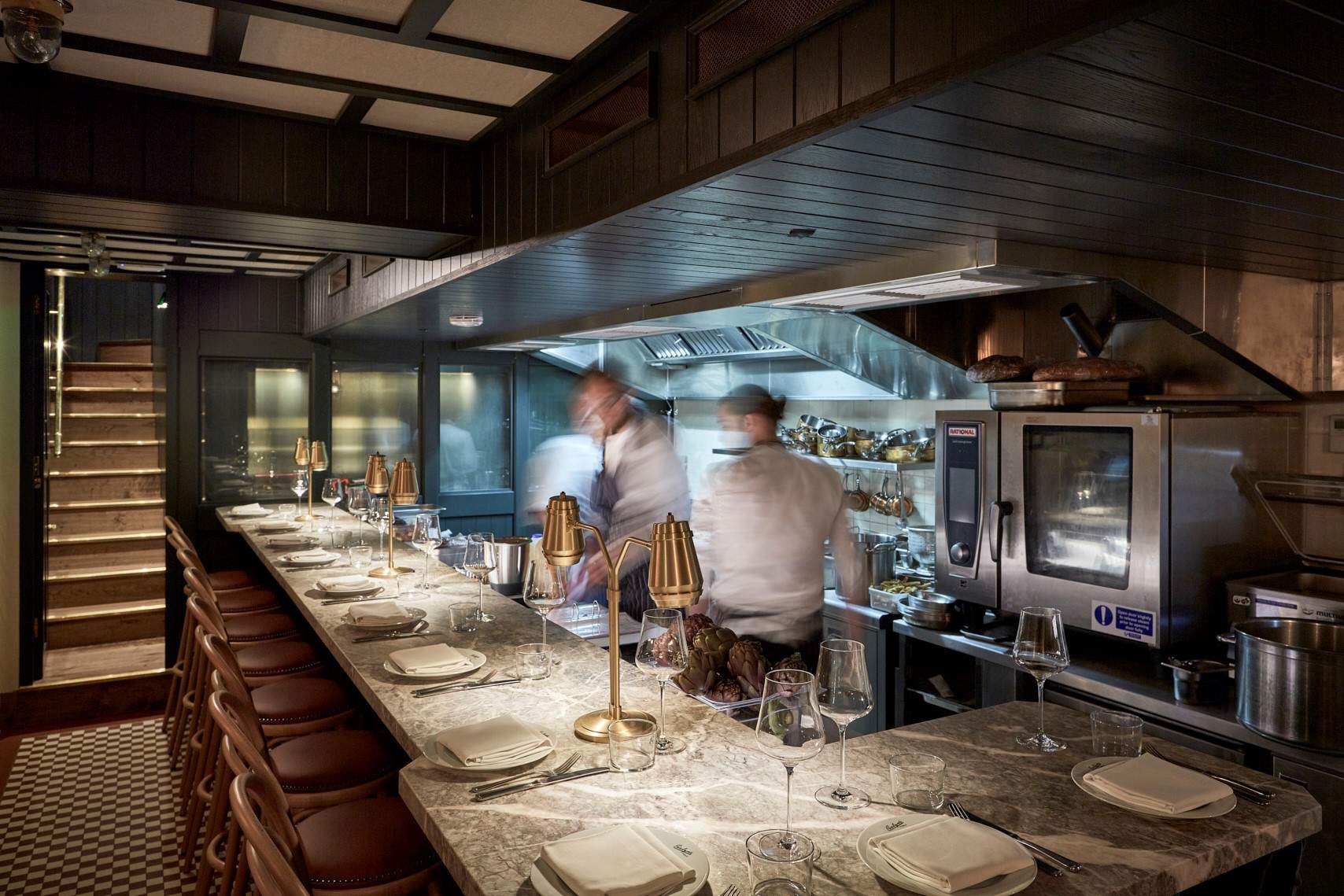 The Blue Posts is the latest offering from club owners turned restaurateurs, Zoe and Layo Paskin. Their first restaurant, the Palomar, achieved Michelin Bib Gourmand status shortly after it opened, and won several awards lauding it as the best restaurant in London for 2015.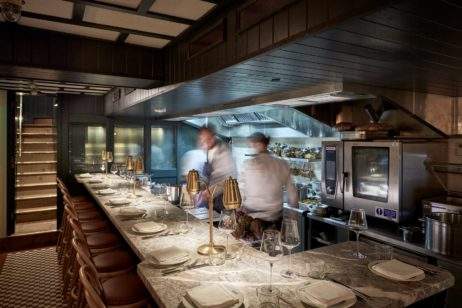 The Blue Posts is an ambitious new project, incorporating a pub on the ground floor, cocktail lounge, The Mulwray on the first floor, and an intimate private dining restaurant, Evelyn's Table on the lower ground. The incredible space is set right in the heart of Soho, where the Blue Posts has been a public house since 1739. The building was refurbished by David Archer of Archer Humphreys architects, whose client roster also includes Chiltern Firehouse and Hakkasan.
The feel of the Blue Posts pub is both classic and accessible, with the serving area demanding attention with its pewter oak topped bar. Guests passing through this bustling slice of English pub life and who wander upstairs will find The Mulwray, a private and discreet enclave with a vastly different look and feel. Soft music, decadent velvet seats and Connemara marble make for a standout setting. The Mulwray's walls are laden with photographs from a bygone age and a glowing floor to ceiling drink cabinet boasts an array of fine spirits and wines. Towards the back of the lounge a beautiful semi private area can be booked for groups of up to ten to enjoy.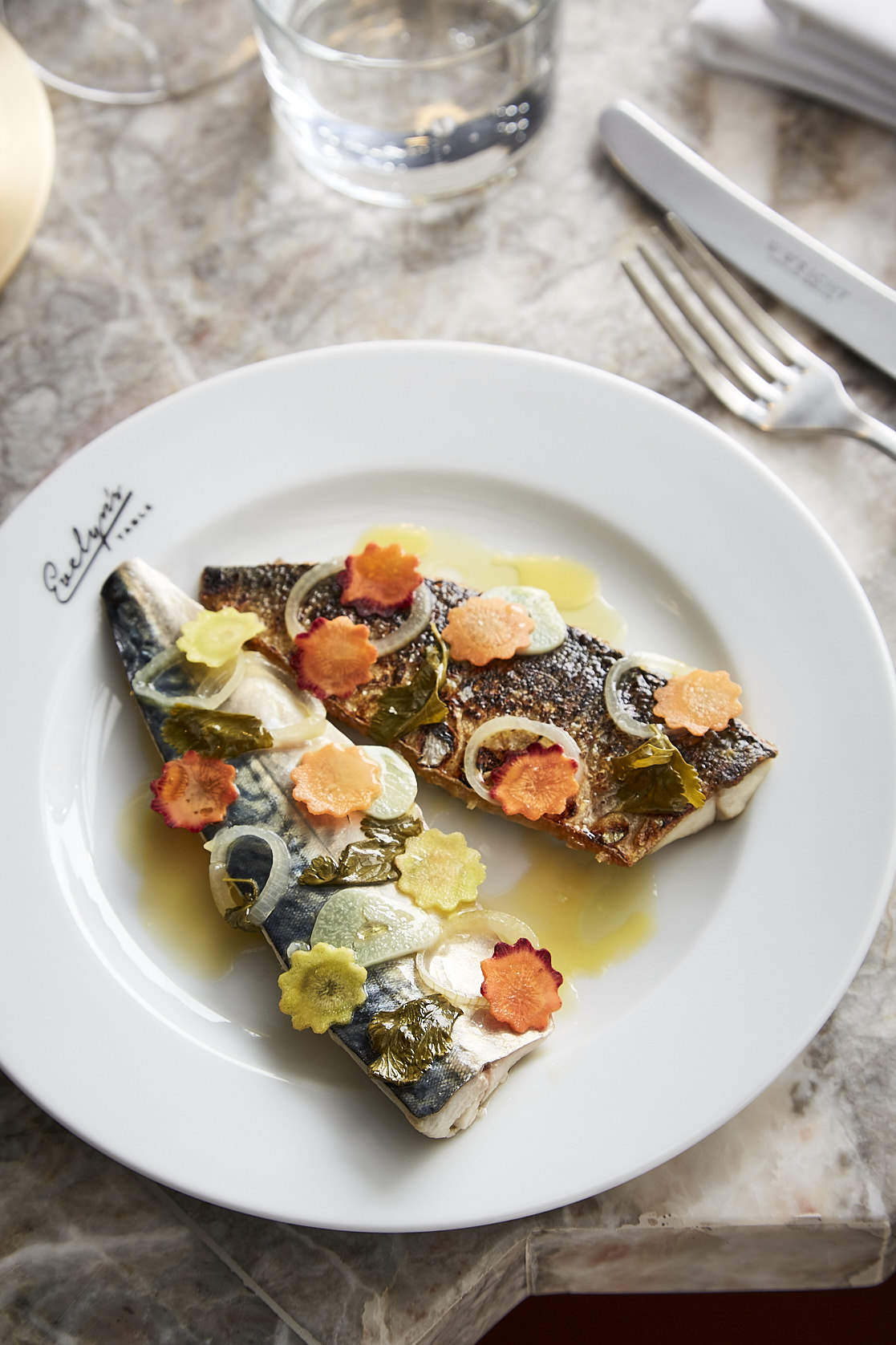 The Mulwray mixologists craft with utmost care and skill, with the recipes being imaginative yet also taking inspiration from old classics. The Prince Rupert is a delight, and consists of fennel infused vodka, Cocchi Rosa, lemon and hibiscus to create a light and refreshing aperitif. For those looking for smokier and more complex flavours there is the Lucky in Kentucky, containing Four Roses Bourbon, spiced syrup and aromatic bitters.
Climbing down the stairs and opening the door to Evelyn's Table instantly feels like you are part of a delicious secret. With only 15 seats in the entirety of the restaurant this is a seriously intimate experience. 11 of these seats are at the beautiful marble counter top that surrounds the whole kitchen. Chef Luke Robinson, who has previously worked at the acclaimed Bonnie Gull and Corner Room restaurants, is a natural at interacting with guests and explaining the menus many influences from Southern Europe.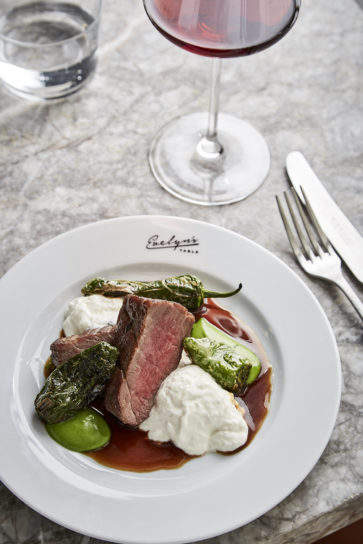 Every dish is a delight, carefully curated and cooked with mastery right before your eyes. From the sweet and tender guinea fowl served with beetroot, to the perfect fillet steaks. The pasta dishes are truly exceptional, both the duck cappelletti in consommé and the tagliatelle cavolo nero with salt cod and tenderstem broccoli. Dishes are designed to be shared, with guests being encouraged to order a variety of small dishes and larger meat and fish plates.
The menu changes daily and is shaped by the fresh catch procured from the coastal town of Looe in Cornwall. A stand out desert is the tarte tatin. It is served with a mound of vanilla ice cream that neutralise the gloriously sticky, sweet caramelised fruit and soften a heap of golden pastry.
To accompany the exquisite range of dishes Evelyn's Table provides a selection of fine wines from fashionable producers such as the cult South African winemaker, Duncan Savage. Additionally, a limited selection of rarer wines are also available within the Bin-End category for those looking for something new and unusual.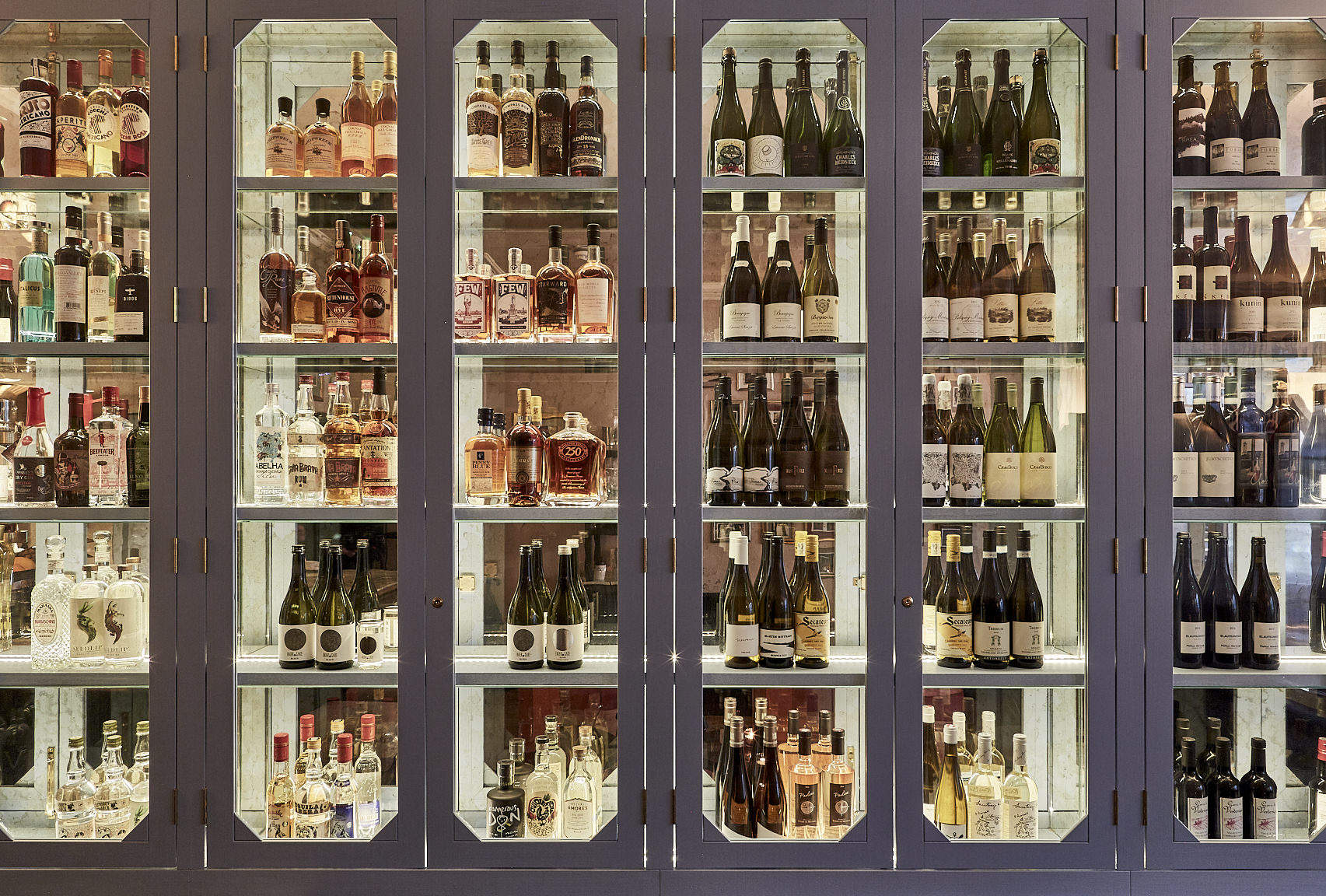 The experience of Evelyn's Table is comparable to that of a chef's table in one of London's finest restaurants but with a more modest price tag in a relaxed, yet elegant setting. The owners succeed in balancing an atmosphere of excitement and exclusivity with dishes of notable quality and exceptional service.
For more information visit theblueposts.co.uk