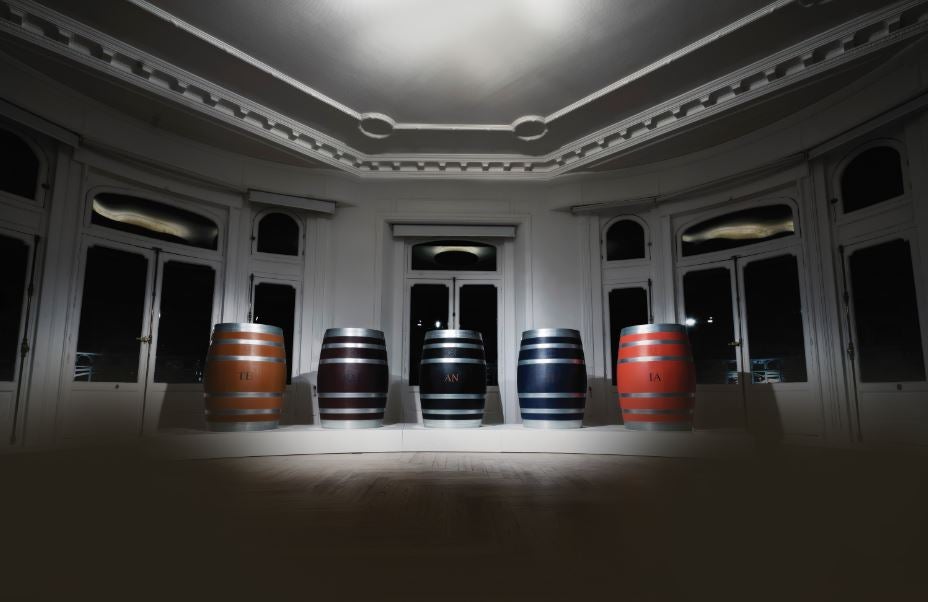 This story originally appeared in the November/December 2018 issue of Elite Traveler.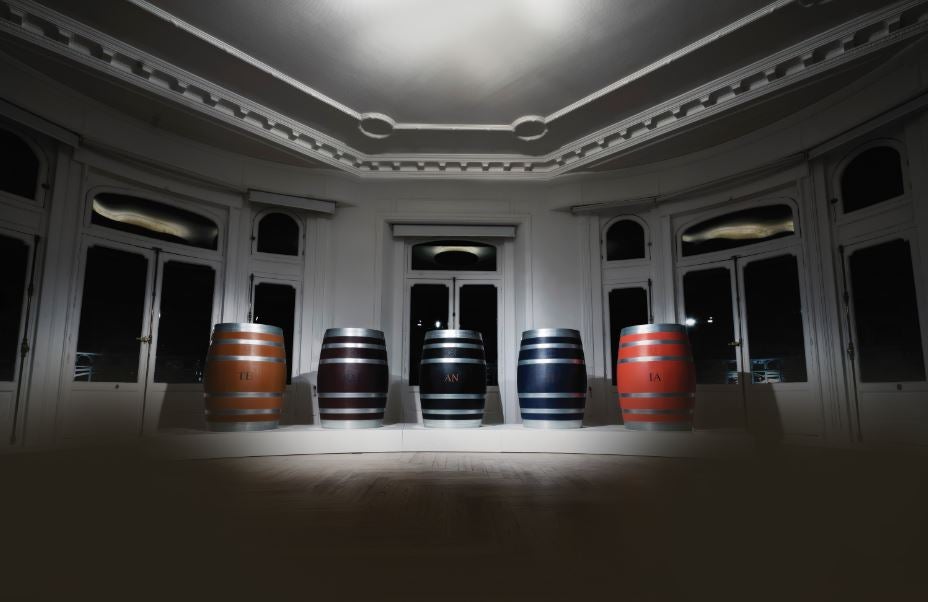 In a first-ever collaboration, Bodega Numanthia and Spanish fashion house Loewe have united to create a unique collector's item: a customizable Loewe-leather-trimmed barrel. The supple leather is delicately wrapped around a 225-liter French oak cask, and can be customized in five colors, from navy to fiery red, then stamped with your initials. Inside lives Termanthia wine from Spain's northwest Toro region's Bodega Numanthia, a 205-acre estate vineyard known for its aromatic wine and ancient vines—they survived the phylloxera epidemic in the 19th century that devastated most of Europe's vineyards.
Upon first glance, you wouldn't think that this desert-like region is capable of bearing intense, yet fruitful wine—if any at all, given the extreme dry heat and bitter winters. However, unlike most vineyards, each vine planted on this estate is low to the ground and spaced far from the next, so its roots have ample space to grow far beneath the earth's surface, protecting them from the severe weather. And to show for it? The full-bodied Termanthia—its 2004 vintage received a perfect 100-point score by Jay Miller in Robert Parker's Wine Advocate in 2007. Its grapes are fully ripened before harvesting, which give the wine a concentrated and powerful taste (it has balanced tannins and slightly differing notes in every bottle produced, thanks to its distinct terroir).
You'll receive the estate's rare and precious 2016 vintage delivered in 75cl, 150cl, 5L or 12L formats so you can enjoy the wine for years to come. If you opt for a larger size, you will be one of the only people on earth to have a large-format bottle, as the vineyard has never sold anything larger than a magnum.
From $112,000, numanthia.com