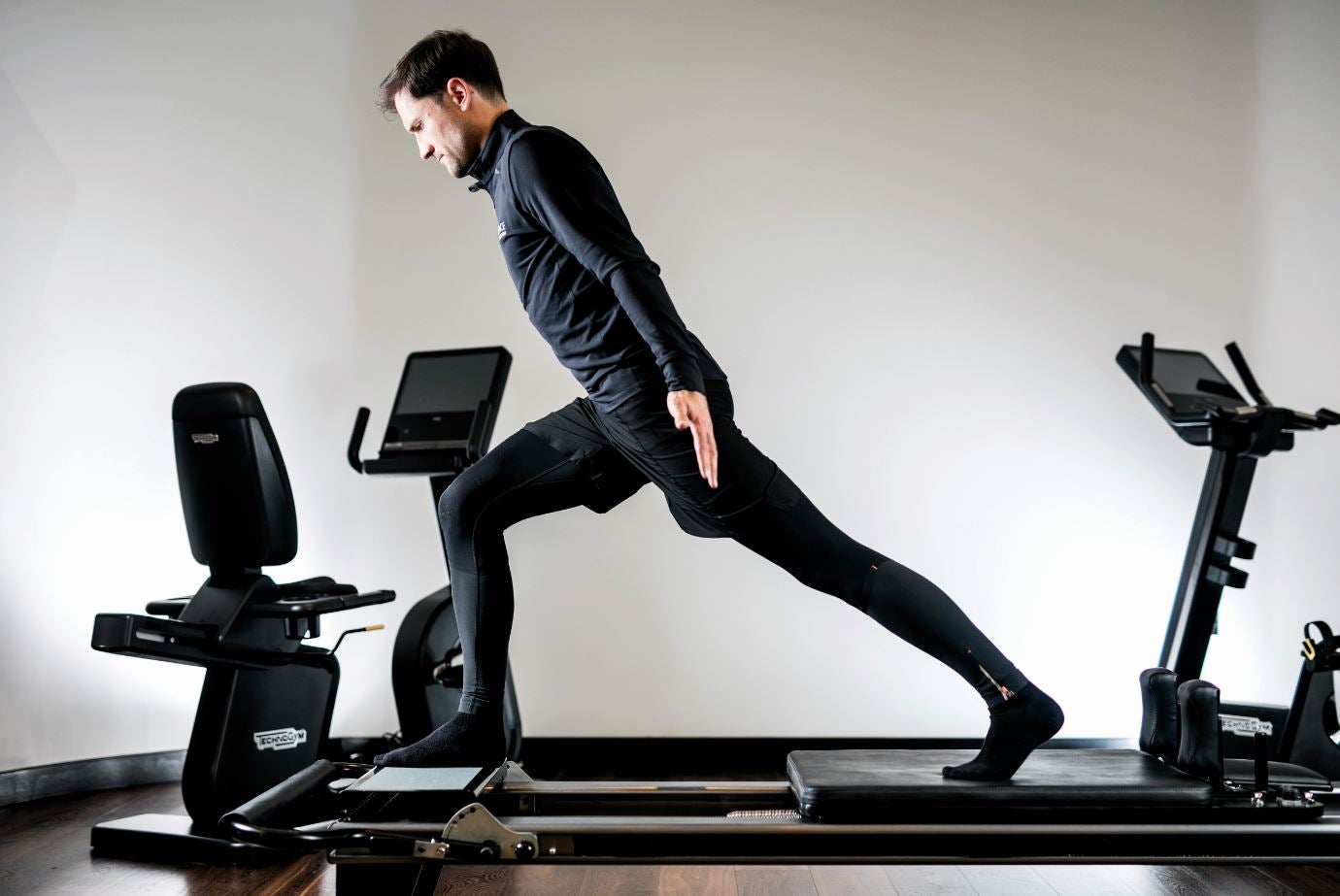 This story originally appeared in the January/February 2018 issue of Elite Traveler.
For those in need of a post-holiday detox, or a life-changing fitness program, London's Corinthia Hotel recently welcomed BodySpace into its stunning labyrinth of a spa. Co-founded by former England cricketer Stephen Price and trainer to Gal Gadot, David Higgins, BodySpace merges technology with physical and mental health.
We visited Price at the launch, where he excitedly talked us through the extensive program, notably the HeartMath app, which monitors stress and our response to it. It's clinical grade and has been used to address underlying issues such as anger and depression.
Price then demonstrated breathing exercises that, in just three minutes, normalize a stressed heart rate to help one enter what he calls "a stage of coherence." Stress can inhibit brain function; the relaxed state of coherence brings you closer to your best cognitive self. The program also includes the Firstbeat heart-rate-variability monitor, which provides data on stress, exercise and recovery.
The technology is paired with one of BodySpace's many, many fitness packages to create an all-encompassing program tailored to your needs. Plus, you can stay on track when traveling through video tutorials, Skype updates, personalized programming and use of state-of-the-art technology.
Price specializes in working with successful executives with hectic lives, but instead of trying to persuade them to slow down and do less, he works his programs into their daily routines to improve overall health, including energy levels and sleep quality. The custom-tailored regimens fall into four main categories: technology and science; fitness methods; nutrition and gut health; and fitness therapies and treatments.
$1,990 for a four-week bespoke program, bodyspace.co.uk