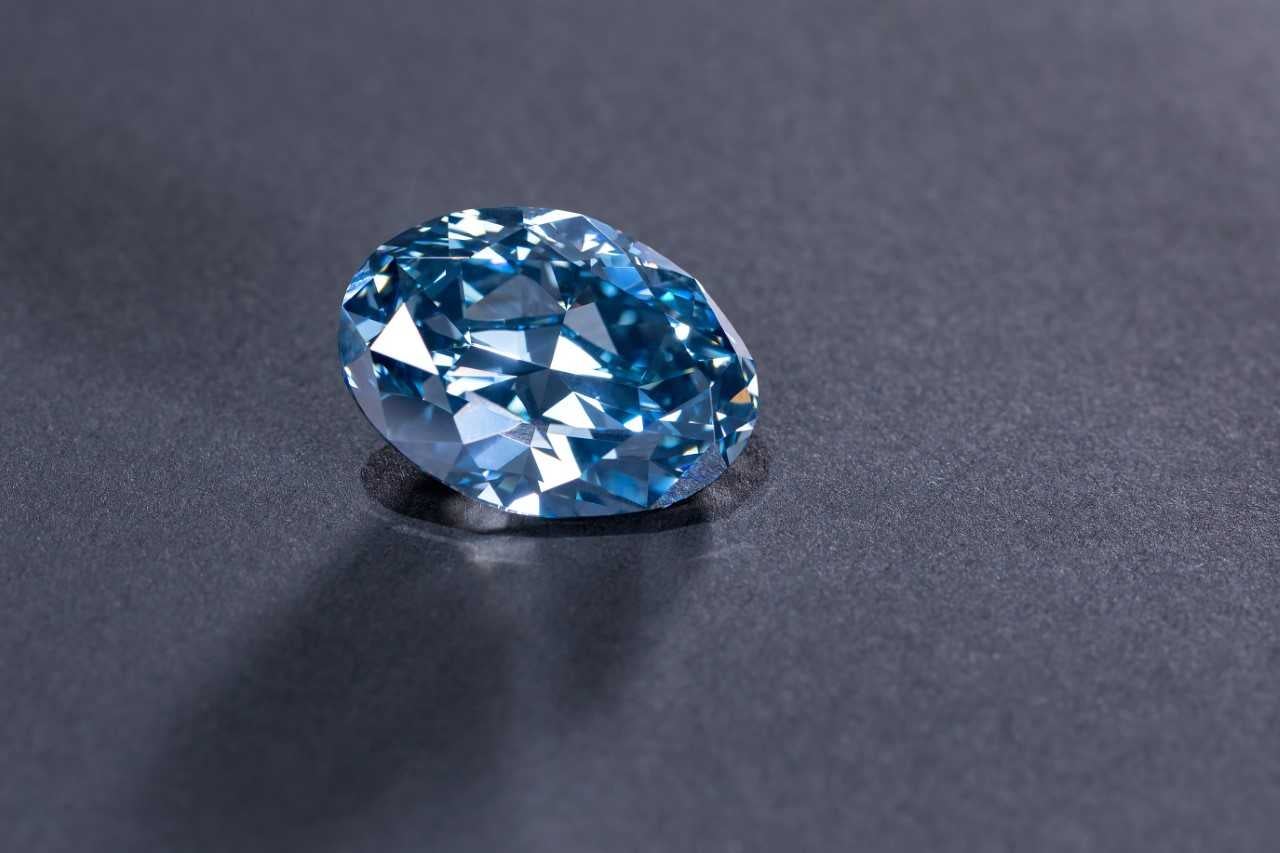 Botswana's Okavango Diamond Company, a rough diamond marketing company and one of the leading suppliers of responsibly sourced diamonds, unveiled yesterday the largest blue diamond ever sourced in Botswana's history.
The company first mined the rough 41.11-carat blue diamond from the Orapa mine (Botswana's most important mine) before cutting and polishing it to a 20.46-carat stone, which was graded by the GIA as a Fancy Deep Blue Oval Brilliant-Cut Diamond with VVS2 clarity. The discovery is nothing short of historical and is one of the highest-polished color classifications in the world. The blue color comes from the presence of boron deep within the earth when it was formed. Quite unusual to come from Botswana, blue diamonds are typically found in Australia, India and South Africa. Diamonds are Botswana's leading natural resource and more than half of government revenue comes from this industry and helps support infrastructure, like schools and hospitals, in the country.
"From the first moment we saw the diamond, it was clear we had something very special," said Marcus ter Haar, MD of Okavango Diamond Company in a press release. "Everyone who has viewed the 20-carat polished diamond has marveled at its unique coloration which many see as unlike any blue stone they have seen before." It is incredibly unusual for a stone of this color and nature to have come from Botswana – a once-in-a-lifetime find which is about as rare as a star in the Milky Way."
The blue diamond is such an important discovery it is being compared to the 45.52-carat Hope Diamond from the late 1980s. The diamond will be showcased at various cities around the world and has been reported to be sold towards the end of the year.