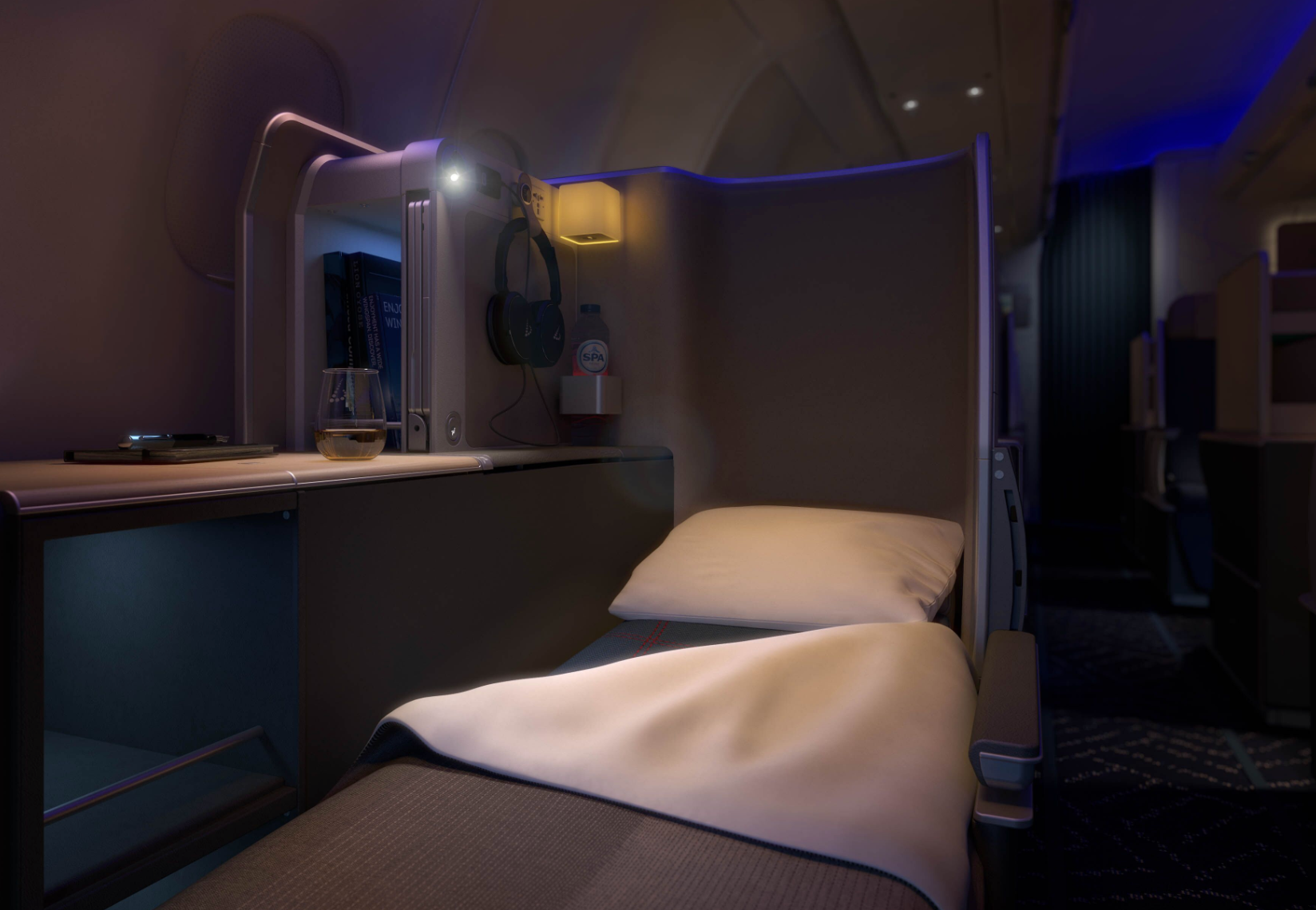 Brussels Airlines has recently introduced an all-new business-class concept aboard its long-haul aircrafts. Built to resemble and feel like a boutique hotel in the sky, business-class passengers will have completely new amenities, such as blankets and products, seat redesign for more space and added storage within each seat.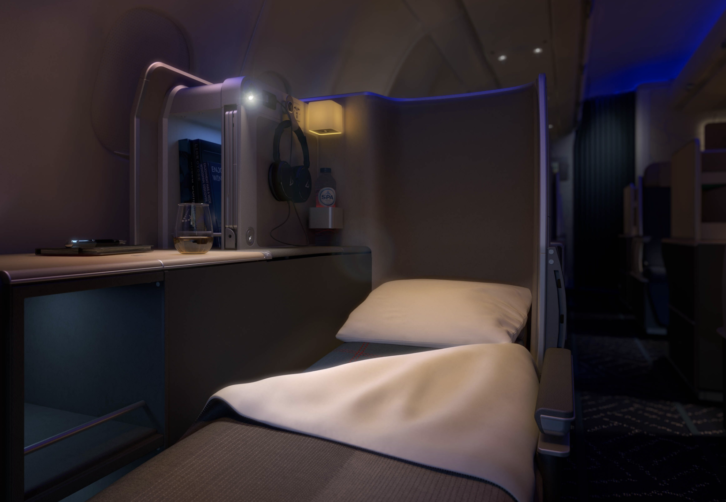 Not only will individual changes be made for each seat, the airline is introducing a stand-up bar for business-class passengers only, similar to that of a hotel bar, so guests can stretch their legs and grab a drink, including a fine selection of Belgian beers, while mingling with fellow passengers.
The interiors, designed in collaboration with JPA Design, incorporate light wood and leather inspired by Belgian Art Nouveau and fashion brand Dries Van Noten. Rich textured seat fabrics and domed lighting are also a key feature in the new design. There are just 30 seats on the new Airbus A330 flights, and you can choose to sit in a single or double depending on if you're traveling with a companion. All seats completely berth and if you're traveling with a partner, two side-by-side seats can be converted into a 2m full-flat bed. What's more, the airline is helping guests beat jet lag through their unique lighting system that adjusts to various light phases. These light phases allow you to acclimate to your destination's time zone and natural lighting patterns so by the time you arrive, you already feel used to the zone.
In addition to comfort and design, business-class guests will also enjoy new culinary experiences and a totally new menu on board. Belgian chef Thierry Theys, founder of two-Michelin-starred Nuance restaurant is responsible for creating the new four-course meals. There is also a fine selection of international wines and Perrier-Jouet champagne to choose from. Each course will be served wine or champagne.
For more information, visit brusselsairlines.com