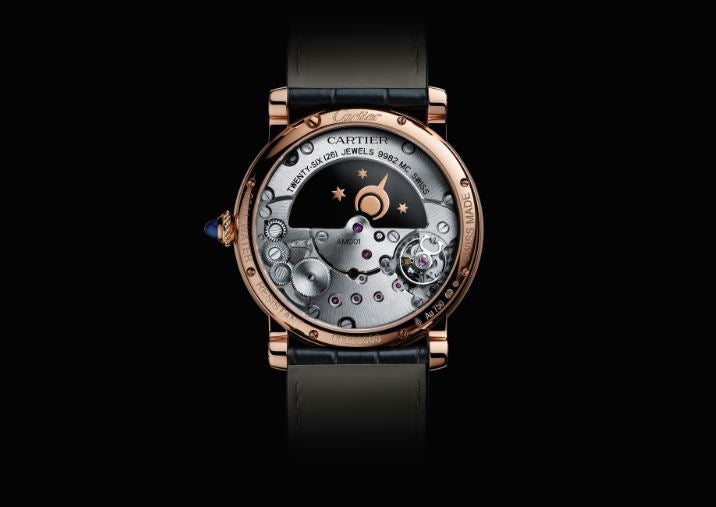 This story originally appeared in the July/August 2018 issue of Elite Traveler.
Ever since Cartier's first mystery clock in 1912, the mysterious movement has been one of the jeweler's specialties. This year, for the first time, it adds a day-and-night complication to a mysterious watch. And if that weren't enough, the timepiece has retrograde minutes, too. At first glance, you'll be pulled into the mystery of the dial and forget about time altogether.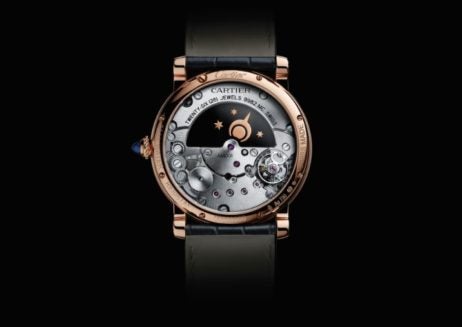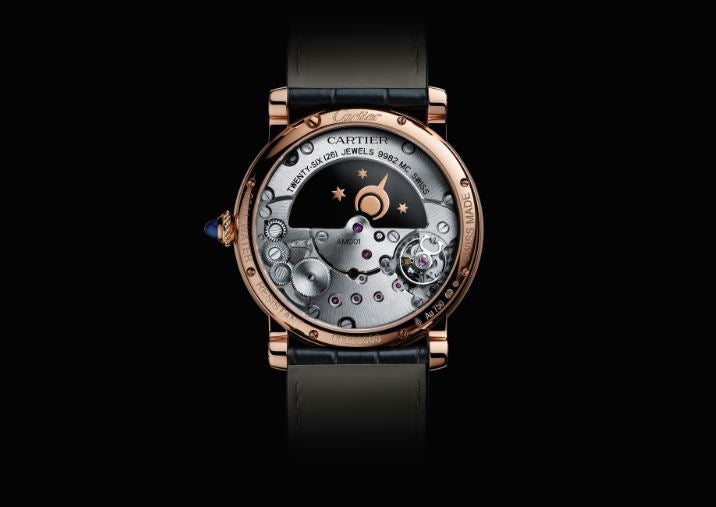 A rich brown ring encircles the outside of the dial, holding a half-disc of golden radiating guilloché and a sun that appears to float, hanging like the sun in our sky. As day slips away and turns to night, the sun disappears beneath the guilloché and the moon rises, starting its journey across the dial. It's a romantic way to consider time, mimicking the heavens themselves.
The watch splits hours on the top half, showing only 12 hours at once, and displays minutes using a retrograde function on the bottom half, which cleverly hides the movement and guards its mystery. The hand-wound movement has a 48-hour
power reserve and is surprisingly thin, measuring just 10.7mm in height.
Cartier Rotonde de Cartier Mysterious Day and Night watch, $66,500 in 18K
rose gold, $71,000 in 18K white gold, available by appointment, +1 800 227 8437, cartier.com