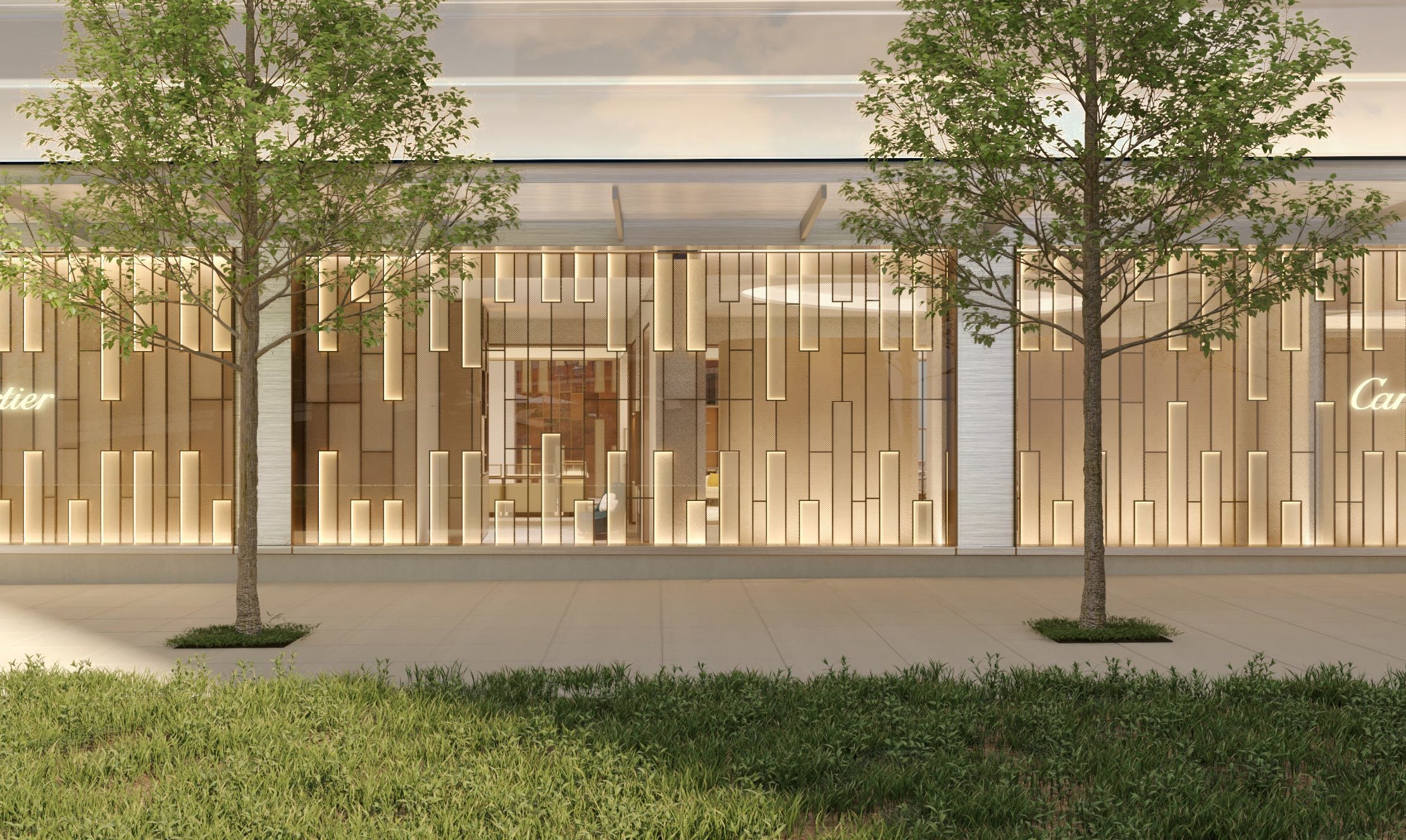 Jewelry Maison Cartier is set to debut a new boutique at the highly anticipated Hudson Yards on March 15. The boutique, located at The Shops & Restaurants at Hudson Yards, is designed by architect Bruno Moinard to showcase the innovative spirit of Cartier through its modern design, expansive floor plan and beautiful interior architecture.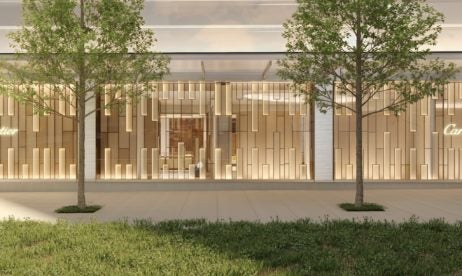 The 4,669-sq-ft store features an expansive design concept on the ground floor with a color palette of soft cream and gold with pops of primary colors. The storefront has mesh panels with bronze accents and creative lighting techniques that bring the store to life. Mydriaz chandeliers hang inside the store and are complemented by a glass façade, rich textures and natural light.
The boutique will have a women's jewelry and watch salon; diamond salon, men's watch salon and a VIP salon for private shopping, fittings and special events – it also has a lifestyle area, which includes a custom Cartier foosball table, will keep the whole family (or your significant other) entertained while you shop. Cartier's core jewelry collections will be available, including Cartier High Jewelry and bridal, as will leather goods, accessories and fragrances.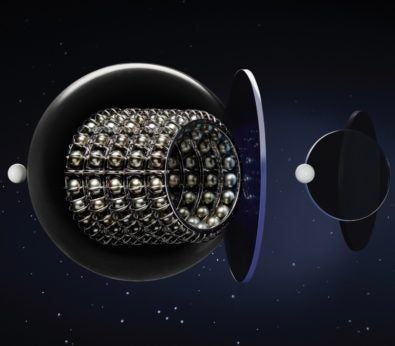 What's more, this will be the first store in North America to showcase the new, limited-edition collection, Les Galaxies de Cartier, inspired by the beauty and mystery of the cosmos.