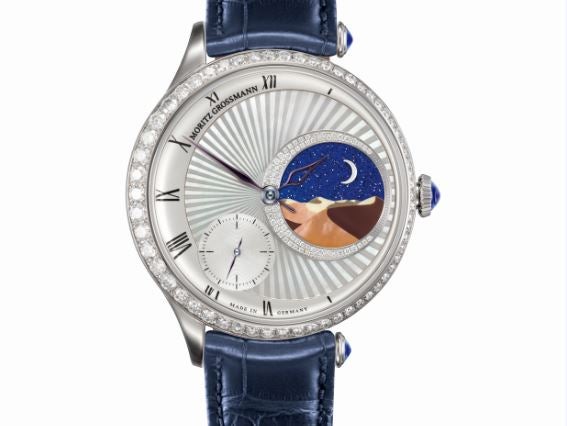 This story originally appeared in the July/August 2018 issue of Elite Traveler.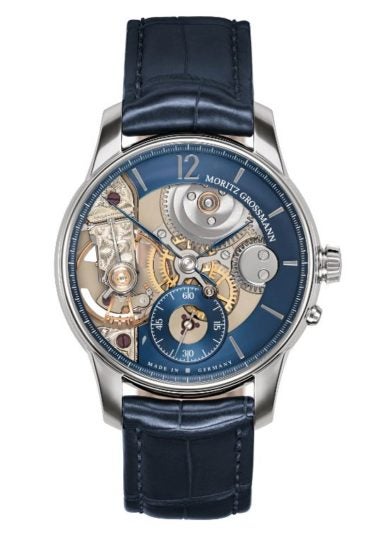 Karl Moritz Grossmann, a founder of the Glashütte watch industry in the mid-1800s, is one of the many watchmaking giants to have the rights to his name acquired and used as a brand. So you would not be out of line to wonder what makes Moritz Grossmann watches special. First, the modern brand, founded in 2008, is based in Glashütte, the German town whose timepiece reputation now rivals that of the Swiss. Second, the modern manufacture was founded by a woman, CEO Christine Hutter. In the male-dominated watch industry, female watchmakers and executives remain uncommon, and to be both is rare indeed. After a career as a watchmaker and spending time at prestigious brands such as A Lange & Söhne, she purchased the rights to Moritz Grossmann with the intention of building a manufacture, developing and producing in-house movements, and creating timepieces with beautiful finishings and serious technical prowess. And the combination clearly works, as this year it celebrates its 10th anniversary with three fabulous watches that build on its history and look to the future.
Available at Cellini Jewelers in New York, contact@cellinijewelers.com, +1 800 235 5464, grossmann-uhren.com
Benu Lost in Space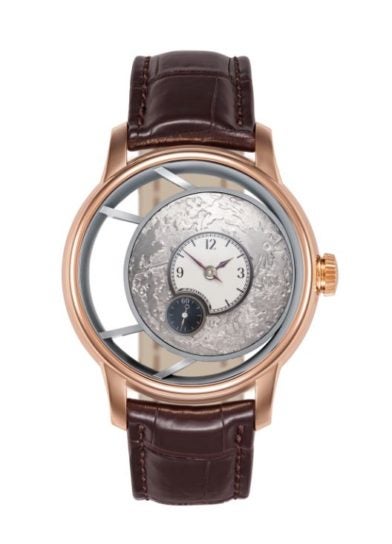 A special anniversary watch, this unusual design suspends the petite caliber 102.0, measuring just 26mm, inside a 44.5mm case. The dial is a hand-cut relief engraving of the moon topped with two grand-feu enamel dials. It is held in place by four architectural struts, giving the impression that it is, in fact, lost in space.
Limited to 26 pieces, $45,000
Tefnut 1001 Nights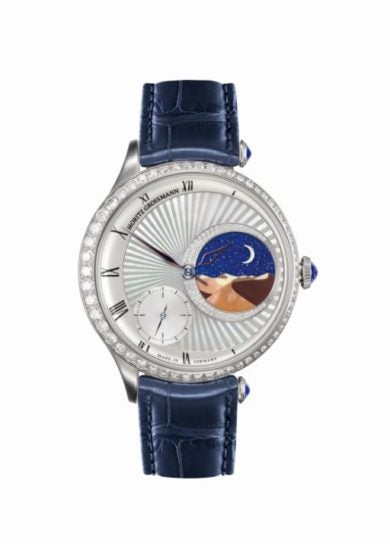 The asymmetrical case in Moritz Grossmann's showstopping ladies' mechanical watch was created with jewelry designer Michael Koh. The lugs are suspended on one side and topped with blue cabochons, and the asymmetry is matched in the radiant guilloché on the dial. The subdial at 3 o'clock features a beautiful desert landscape created with inlaid mother-of-pearl underneath a crescent moon.
$39,000
Atum Backpage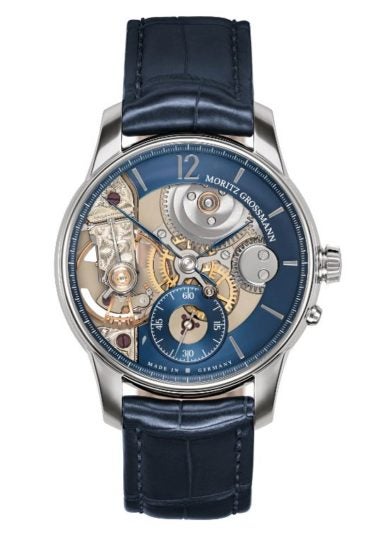 Continually celebrated for its beautiful movements, the marque listened to collectors and created its first watch with the movement visible on the dial, using a new caliber, 107.0. Essentially flipping and mirroring the Atum movement, it showcases the 2/3 plate construction, ratchet wheel with three-band snailing and an intricately decorated cantilevered balance cock.
Limited to 18 pieces in platinum, $46,000