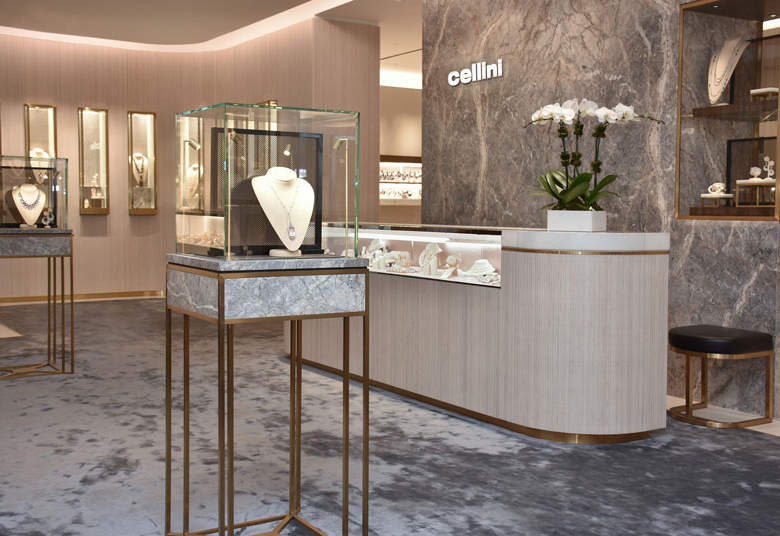 Cellini, New York's most beloved jeweler, has lived on the ground floor of the Waldorf Astoria New York for over 40 years – but with a change of building ownership, the premier jeweler had to find roots elsewhere. On May 15, the flagship store reopened at 430 Park Avenue after temporarily residing in the brand's (much smaller) Madison Avenue boutique.
Cellini's Founder and President Leon Adams held its grand opening at its new location, welcoming VIP clientele and jewelry and horology aficionados from across the city. The premier jeweler and high horology retailer features over 30 of the world's top watchmakers and jewelers from all over the world, maintaining its role as the elite when it comes to jewelry in the Big Apple.
The space in Midtown, spanning 2,300 sq ft, marks a new chapter for the store, which has welcomed the most discerned clientele for the past four decades. Its Midtown location has an exceptional offering of jewelry, including many of the rarest gems on earth. Its new interior represents the ethos of the retailer's history: elegant, sophisticated and utterly pristine.