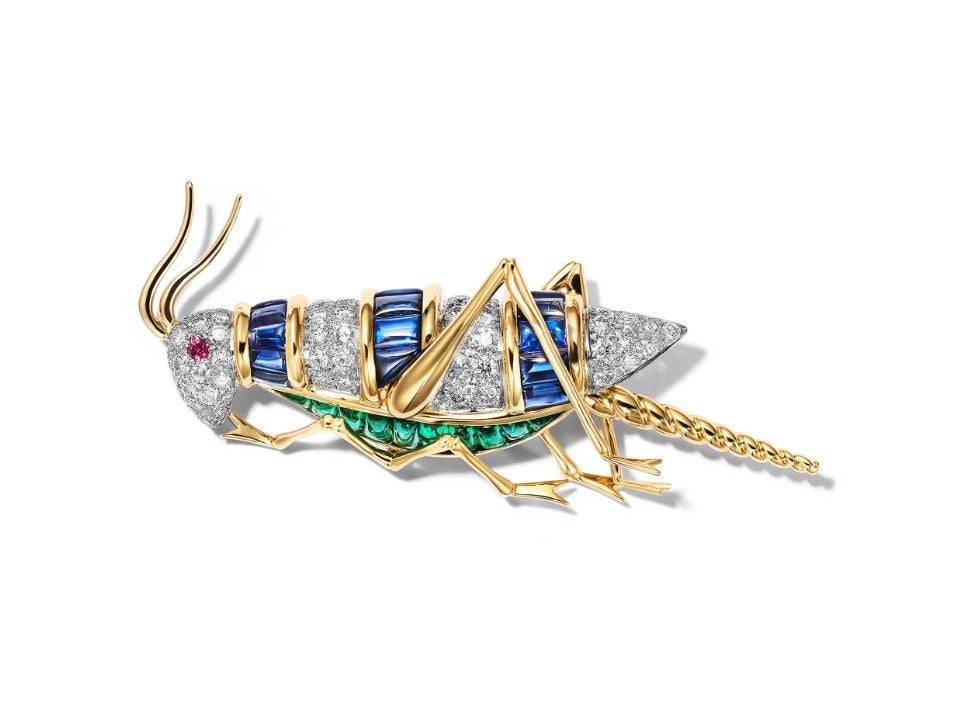 This story originally appeared in the July/August 2018 issue of Elite Traveler.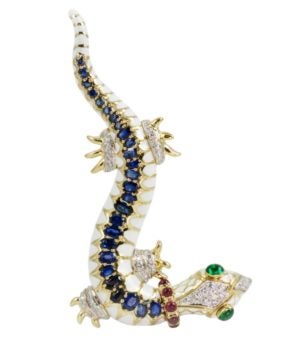 When rendered in diamonds, opals and glittering colored gemstones, insects are more than welcome at a garden party. Anna Hu's sensational high jewelry delights collectors with its intricate work and impeccable settings. In her butterfly ring, a wild mix of gems including opals, diamonds, moonstones and Paraíba tourmalines come together to re-create the magic and iridescence of a butterfly's wings.
Emeralds, tsavorites and peridots give depth and dimension to a beguiling moth from Hemmerle; mixing invisible settings with cabochon cuts and brilliant cuts, the German jeweler showcases its craftsmanship, particularly in the impressively lifelike antennae. The impact of Jean Schlumberger's nature-inspired designs for Tiffany & Co in the 1950s and 1960s cannot be overstated, which explains why his pieces remain instantly recognizable today.We love the sharp angles and inspired design of this cricket clip.
David Webb has dedicated a collection, Kingdom, to the animal world. This adorable salamander brooch uses white enamel and 18K yellow gold to offset a sapphire body and emerald eyes. Van Cleef & Arpels places a ladybug with mystery-set rubies atop a delicately curled leaf to hide the dial on this elegant secret watch.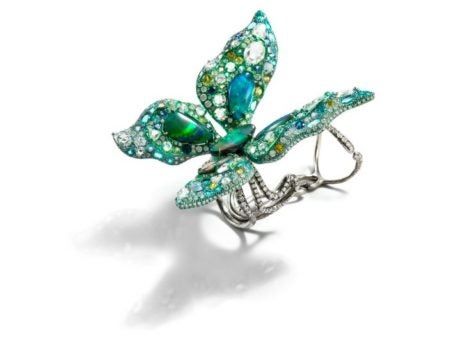 Anna Hu Demeter butterfly ring in titanium with 9.7 carats opals, 1.73 carats Paraíba tourmalines, .44 carats yellow sapphires, .83 carats blue sapphires, .41 carats chrome tourmalines, .22 carats colored sapphires, .8 carats moonstone, .16 carats yellow diamonds, 7.31 carats diamond, price on request, available by appointment, contact Gina Wu, business operations manager, gina@anna-hu.com, anna-hu.com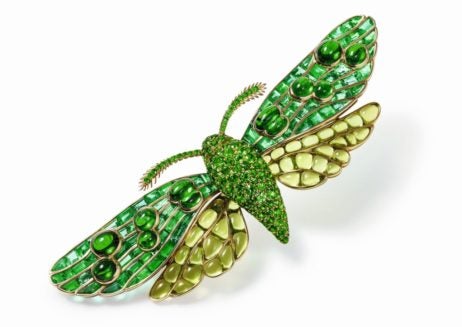 Hemmerle moth brooch in 18K yellow gold with 42.76 carats emeralds, 14.49 carats cabochon-cut tsavorites and 25 carats cabochon-cut peridots, price on request, available at Hemmerle in Munich, +49 8924 22600, hemmerle.com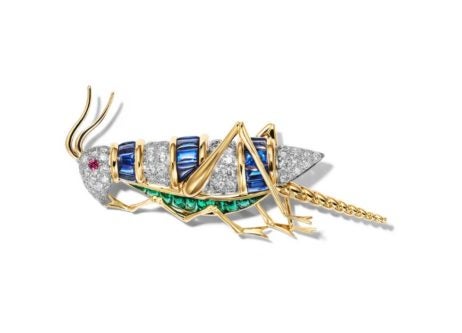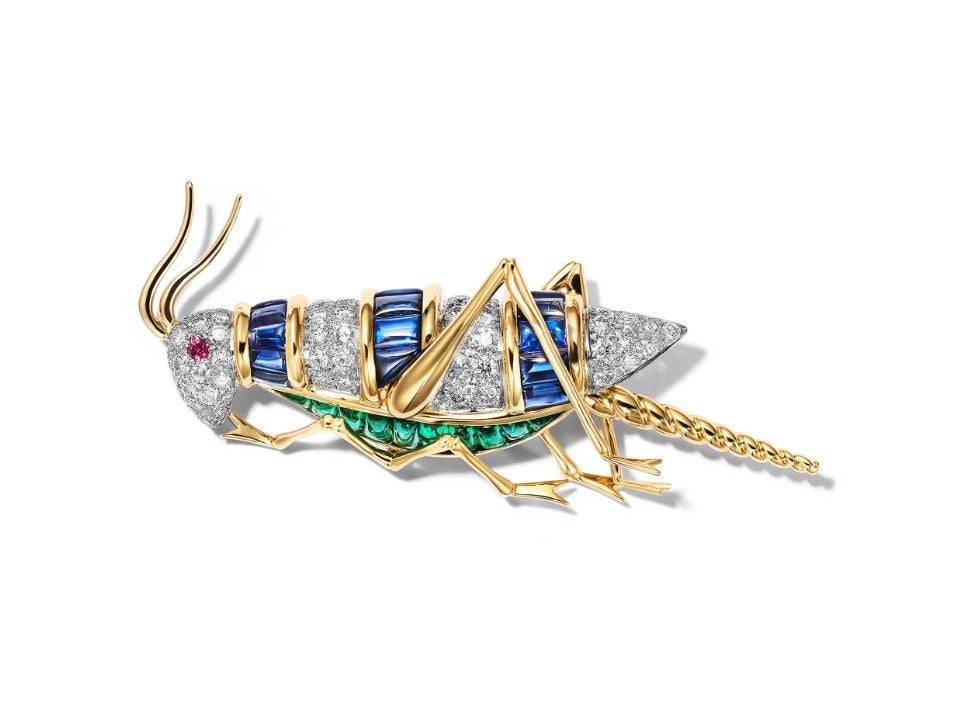 Tiffany & Co Schlumberger cricket clip in 18K yellow gold and platinum with 2.59 carats sapphires, 1.40 carats diamonds, 1 carat emeralds, and .03 carat pink sapphires, $65,000, available by appointment at Tiffany & Co in New York, +1 212 755 8000, tiffany.com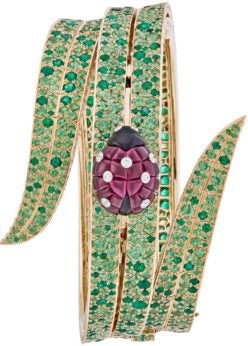 Van Cleef & Arpels Secret de Coccinelle timepiece in 18K yellow gold with 4.42 carats mystery-set rubies, 4.83 carats diamonds, 11.97 carats emeralds, 12.58 carats tsavorites and onyx, price on request, available by appointment at Van Cleef & Arpels, +1 877 826 2533, vancleefarpels.com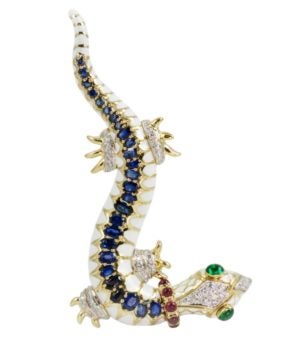 David Webb Salamander brooch in 18K yellow gold and platinum with 1.02 carats diamonds, 7.64 carats sapphires, 1.31 carats rubies, .58 carats emeralds and white enamel, $39,000, available at David Webb in New York, +1 212 421 3030, davidwebb.com