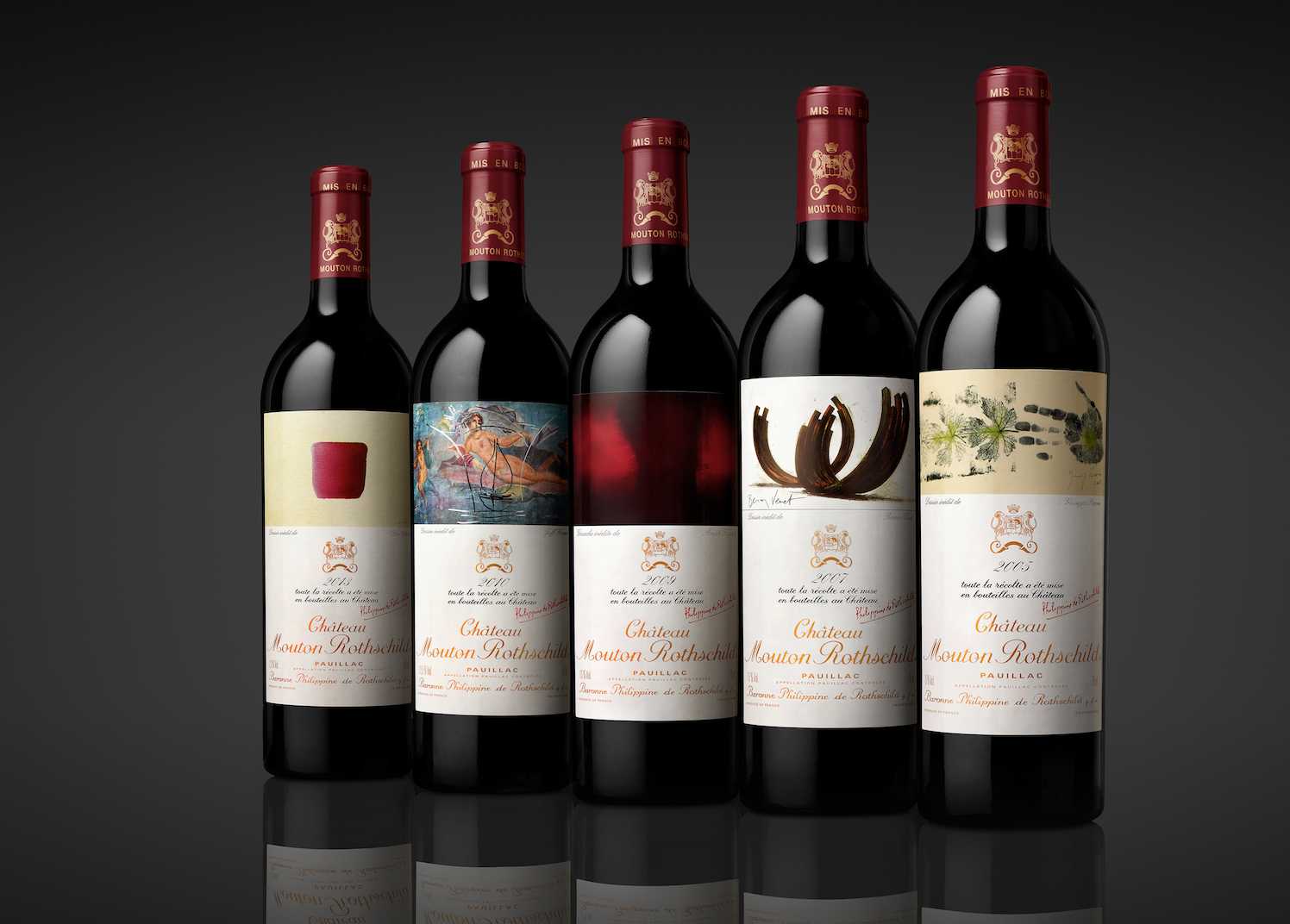 You could say leading French wine producer Château Mouton Rothschild was far ahead of its time when it first debuted collaborations with notable artists in 1945. Since then, the brand has collaborated with Picasso, Andy Warhol, Chagall, Keith Haring, Salador Dali and Dorothea Tanning – to name a few – on creating unique art for each vintage's label. Now, the French wine producer is collaborating with the Palace of Versailles to help raise money for the palace's restoration to help preserve it for future generations.
Speaking exclusively to Elite Traveler, Philippe Sereys de Rothschild, head of his family's company, said the collaboration was somewhat of a natural fit from the beginning. "Both the Palace of Versailles and Château Mouton Rothschild have a longstanding history of supporting contemporary artists, but the idea of the presentation case came from Versailles. To celebrate the 10th anniversary of exhibitions by contemporary artists, they asked us if we could imagine a special presentation case with them. I see the restoration of this gem of French art for future generations as something of fundamental importance."
Mouton Rothschild will offer 75 limited-edition cases featuring five vintages with labels designed by contemporary artists who have exhibited in the Palace of Versailles, including Bernar Venet, Jeff Koons, Anish Kapoor, Lee Ufan and Giuseppe Penone. The wine cases will be sold at three auctions (all proceeds will be donated in full to the Palace of Versailles) hosted by Sotheby's: The first auction occurred in Hong Kong on April 1 and is followed by one in London on April 17 and the last one in New York on May 4. Bidders who win a case receive an invite to a special Gala Dinner on September 21 at the Palace of Versailles where Château Mouton Rothschild vintages will be served. This includes the 1945 vintage, which Rothschild says is 'considered as one of the great vintages of the last century.' Collectors who buy a case will also be invited to a private visit at Château Mouton Rothschild.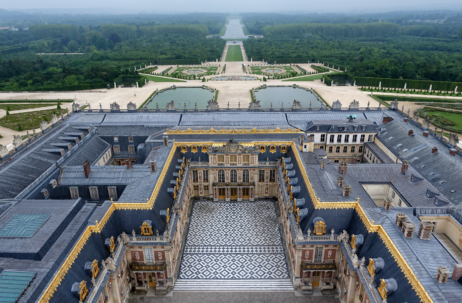 "Our collaboration with Versailles has allowed us to reflect on decades of artistic creation and continue Mouton's legacy of supporting artistic endeavor," he says. "My family has always seen a strong link between art and wine, and as such, the partnership with Versailles is another strand of our commitment to art and artists."
Rothschild hopes that through this collaboration, wine and art lovers will have a special connection to every bottle of Mouton vintage they drink. "What is unique with this collection is its history and its continuity, embracing past, present and future," he says. "It is the fact that from one generation to another in the family we have perpetuated a custom which has become a tradition." He adds that when he drinks a certain vintage, he remembers which label featured which artists. "I like to say to myself, 'Ah yes, that's the Picasso year, that's the Huston vintage,' and the anecdotes about the artists, the estate and the family come back to me."
"This collaboration has made absolute sense from the outset, since Château Mouton Rothschild and the Palace of Versailles are two symbols of the French art of living," he says, adding that the cases sold in Hong Kong, London and New York allow wine lovers and art supporters from all over the world 'join us in celebrating the incredible treasure that Versailles is and will continue to be.'
For more information on the collaboration and auctions, visit chateau-mouton-rothschild.com and sothebys.com