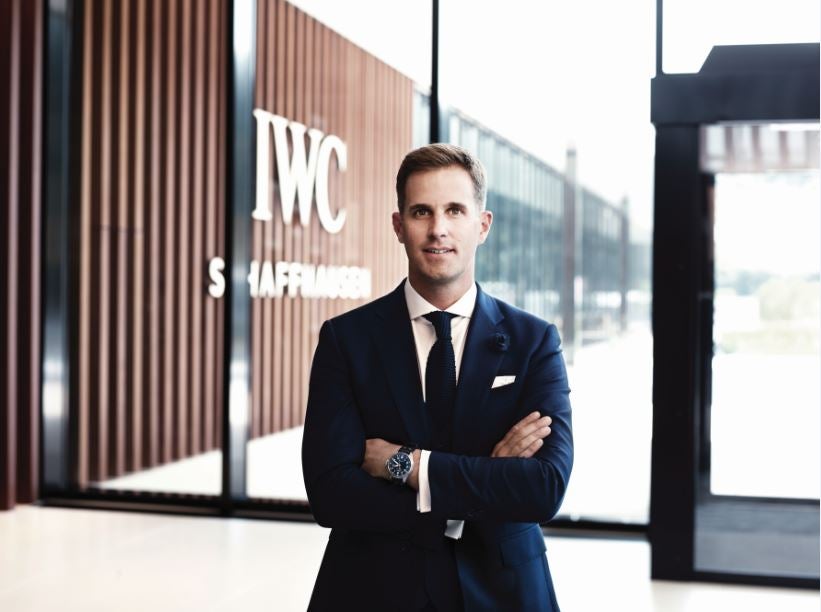 Architect, CEO and dreamer Christoph Grainger-Herr is fearlessly paving the path for the next 150 years at historic watch brand IWC. As Kristen Shirley finds out, it's not just numbers and sales driving his plan; it's passion.
As we kick off the celebrations for the official opening of IWC's new watchmaking facility, the Manufakturzentrum, CEO Christoph Grainger-Herr thanks me for coming to see his little shed. I laugh, because nestled in the bucolic hills of Schaffhausen, Switzerland, is something much more than a shed. It's the realization of a dream come true: the first new home for IWC since its original factory was built in 1874. And leading the way into the future is its new CEO, a fascinating combination of architect and executive.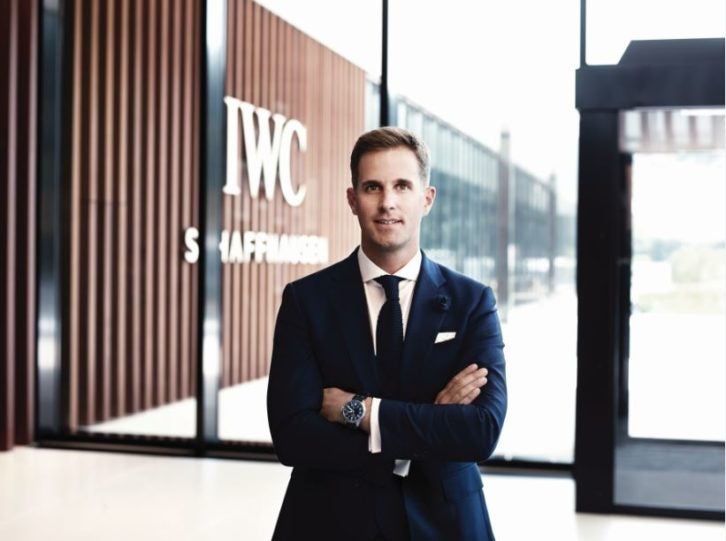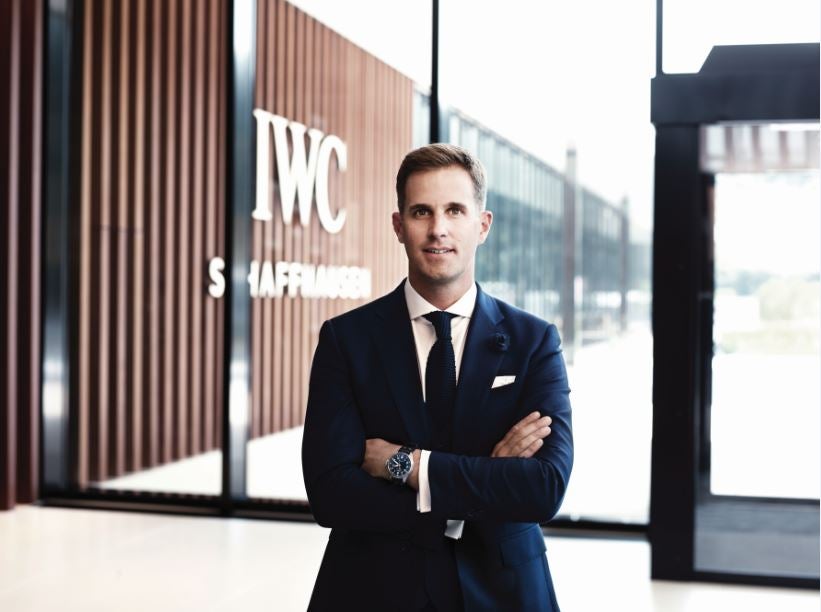 It's difficult to consider everything the Manufakturzentrum means. A manufacture is the heart of any brand, showcasing its values and heritage, demonstrating its technical and artistic achievements, and securing its future. Opening a completely new one is rare, as most brands, including IWC, tend to expand to different sites or cobble together space wherever they can. And for IWC, the challenge was even greater, as so few brands are as inextricably linked to their location as IWC is to the tiny town of Schaffhausen. It's inconceivable that IWC could ever leave, even as it outgrew its historic home. As Grainger-Herr explains, "We're one of a few brands that has the name of its place in the actual branding. IWC didn't exist without Schaffhausen."
Since it had nowhere to go in the town, it looked to the outskirts. Grainger-Herr laughs, "When you're stuck between the river and the old town of Schaffhausen, you can only expand upwards. It's not terribly efficient for watch manufacturing." Here, it found the opportunity not just to grow and find that efficiency, but to create a home for the next 150 years, if not longer.
Approaching the building, it reminds you of something from long ago — something grand and exciting, with the promise of wonder and technological marvels within. This makes sense, because Grainger-Herr designed it in the spirit of classical modernist exposition pavilions. In the early 20th century, these pavilions changed the world as we know it. Countries and cities vied to create the grandest home for their exhibits; Paris even built the Eiffel Tower for the 1889 World's Fair.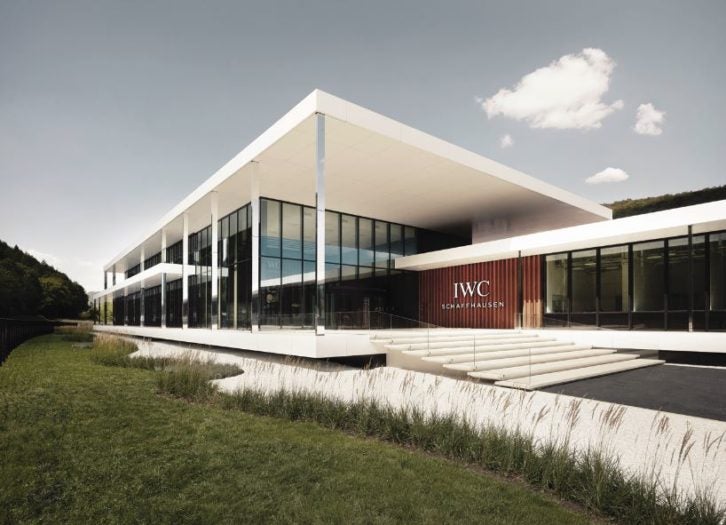 It's this spirit of openness and grandeur that inspired Grainger-Herr. "They're always used by nations and countries to showcase their best art, their best manufacturing and their greatest engineering inventions. Therefore as a building type, that was quite fitting to what we do here because we create these things which are right at the border between art and product. So it's right in between. And to have something between an artistic workshop and a factory, and sort of a grand home for the brand, it's the architectural spot where I wanted to be with this." Looking back to these historic pavilions, he drew heavily from Barcelona's 1929 International Exposition, which influenced him as a young architect. "I spent seven days in Barcelona as a student, sketching that Barcelona pavilion in every light condition, every time of the day," Grainger-Herr says, reminiscing.
After settling on the design inspiration, he could imagine the space from the viewpoint of the executive for whom efficiency and quality are paramount, then combine that with the vision of an architect striving to create a space to entrance visitors and encapsulate the brand identity. Working with his operations and watch-manufacturing teams, they designed a space that welcomes visitors, whether it's a high-end collector, IWC enthusiast or thirdgrade students on a field trip. It's also where IWC can shore up its technology, creating more in-house movements than ever before, and experiment.
Aside from its stunning good looks, Grainger-Herr seems most excited about the flexibility of the space. "Here we have, for the first time, a minimum-column clean room that is over a thousand square meters that we can configure every way we like. And that allows us now to test out these ideas a lot more quickly, and a lot more efficiently." Touring the factory, I see the pride in his eyes as we marvel at huge machines stamping out components and watchmakers hard at work.
While building the Manufakturzentrum is an enormous accomplishment, in many ways, it's just the beginning. Education is a critical element of Grainger-Herr's plans for the future. Acknowledging that many young people view watches as unessential because they can tell the time on their phones, he firmly believes that education will bring a new value to watches that they didn't even know existed. It's easy to imagine a visit here radically changing how someone views watches. From the enormous equipment to the rows of artisans in white lab coats hand-decorating components and watchmakers assembling the movements, the Manufakturzentrum shows that a timepiece created here is an entirely different product than an inexpensive battery-powered watch. It's something special and worth preserving. "I don't think people's fascination for these mechanical micro-computers has changed in any way. And when you show somebody that you can refurbish a pocket watch from 150 years ago to as-new condition today, and it still does its job exactly the same way as it did in 1868, I think people are universally fascinated by that."
Fascination. Emotion. Beauty. Grainger-Herr comes back to these ideas again and again. While some brands focus on achieving world records or increasing chronometry by a fraction of a second, he believes it's emotion that holds the key to IWC's future. Perhaps this goes back to his first experiences with the brand, when he admired the design of the Portugieser dial as he passed a watch shop on his way to architecture classes. Or maybe his artistic background enables him to see something that more traditionally trained executives can't. "As we are an emotional business, we're in the 'feel-good business.' That means that at the end of the day, we're creating a story and a dream that people fall in love with, which is aesthetically driven. You don't fall in love with the numbers, or the efficiency. You fall in love with something that speaks to you, and speaks to your heart and your soul."