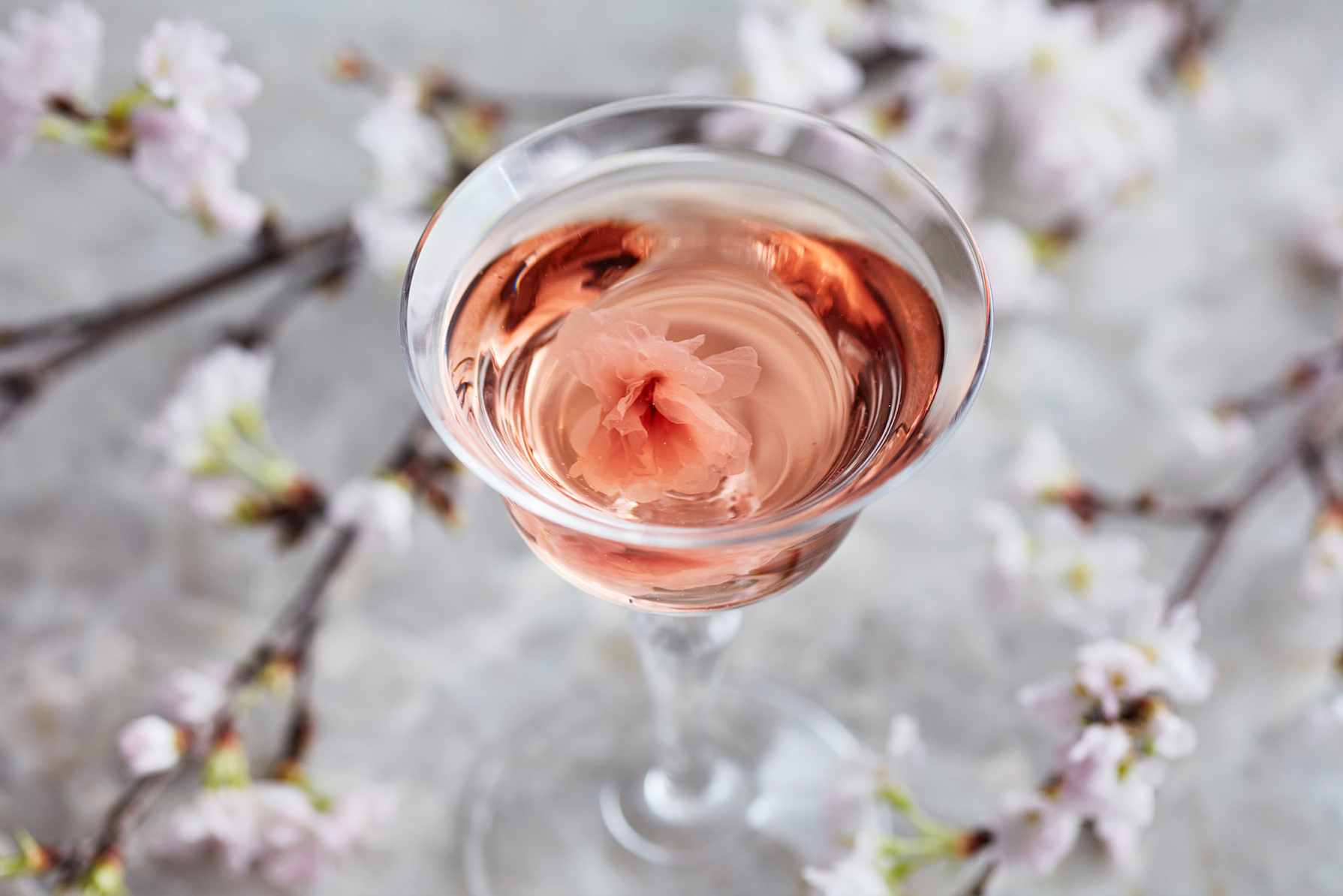 Hanami Martini at the Four Seasons Hotel Kyoto
120ml of rose wine
400ml sakura liqueur
14ml sakura syrup
3 dashes of mikan bitters
Sakura flower
To make, mix all ingredients in a cocktail shaker and stir or shake until mixed. Pour into a martini glass and garnish with a fresh and fragrant sakura flower.
Spring is upon us and in many parts of the world, spring is synonymous with cherry blossom season. In Kyoto, this couldn't be more fitting. Cherry blossoms, known as the sakura flower, are visible nearly everywhere you pass and at the Four Seasons Kyoto, you can see them without leaving the comfort of the hotel. To commemorate this important festival, head bartender and master mixologist, Raul Navarro, created drinks that celebrate the season using sakura flowers.
We love the Hanami Martini, a fresh-and-fruity drink using mandarin bitters and sakura flowers that result in a floral aftertaste. You'd be remiss not to try all of his blush-toned creations: The Sakura Sour with plum wine and coffee-grain whisky is absolutely decadent, while the Pink Harmony cocktail latte is a sweet, frothy beverage with hints of sour cherries and white chocolate liqueur.
While at the Four Seasons Hotel Kyoto, book the Presidential Suite on the 4th floor. More than 2,637 sq ft of space await you, as does an incredible 107-sq-ft balcony overlooking Kyoto's verdant flora and the Myoho-In Temple. It's here that you'll best see the cherry blossoms in all their glory. Every inch of the room is draped in authentic Japanese decor and design, from the bamboo-forest inspired decor to the wall coverings and the unique vaulted ceilings.
For more information, visit fourseasons.com/kyoto